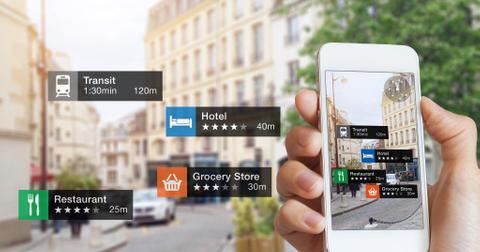 AT&T's Growth Strategy: How Does It Look?
By Ambrish Shah

Sep. 18 2019, Published 8:08 a.m. ET
On September 9, Elliott Management disclosed that it had acquired a stake worth $3.2 billion in AT&T (T). Elliott Management wrote a letter to the company's board. Notably, Elliott Management challenged the strategy of forming a modern media company. The investment firm also urged the telecom company to restructure its business by divesting some non-core assets like DIRECTV.
Article continues below advertisement
AT&T at a conference
On Tuesday, during the Goldman Sachs Communacopia Conference, AT&T's CEO, Randall Stephenson, spoke about the company's strategy. AT&T thinks that vertical integration of a premium media company with a telecom behemoth is the right strategy. The strategy combines distribution with content production. During the investor conference, Stephenson said, "AT&T's plan to take advantage of two trends: continuous growth in time spent viewing premium content and increases in demand for connectivity and bandwidth."
He also said, "WarnerMedia's large-scale content creation capabilities matched with AT&T's vast distribution network across 170 million direct-to-consumer relationships, 5,500 retail stores and 3.2 billion annual customer touches is a powerful combination that positions AT&T to succeed."
AT&T plans to commercially launch a new over-the-top video streaming service called "HBO Max" early next year. The company thinks that HBO Max will drive fast penetration through existing customer relationships.
The letter from Elliott Management comes after AT&T appointed WarnerMedia's CEO John Stankey as its new president and COO. According to a CNBC report on Tuesday, "The investors don't like Stankey and ideally want him out." However, during yesterday's investor conference, Stephenson said, "Stankey was in a pretty good position to take over as AT&T's next CEO if he executes the play."
Article continues below advertisement
5G update
Currently, AT&T has reached parts of 21 cities with its 5G mobile services. The company plans to reach certain parts of 29 cities by the end of this year. Notably, the company plans to have nationwide mobile 5G coverage by the first half of 2020. The wireless carrier is also focusing on network function virtualization technology to reduce its costs. The company expects to virtualize about 75% of its network functions by the end of next year.
Stock returns
AT&T stock closed 0.40% lower on Tuesday at $37.16. Notably, the stock is trading 4.10% lower than its 52-week high of $38.75. The company is trading 38.66% higher than its 52-week low of $26.80. On Tuesday, T-Mobile (TMUS) stock rose 0.82% and closed at $80.21. In contrast, Sprint (S) stock fell 0.88% to $6.78.
AT&T stock has risen 30.2% YTD (year-to-date). The stock has returned 6.3% in the trailing one-month period and 10.5% in the trailing 12-month period. In comparison, Sprint and T-Mobile have seen their stock prices rise 16.5% and 26.1%, respectively, YTD.
Read Why AT&T Stock Hasn't Had a Great Start This Week and AT&T Stock: How Much Downside Do Analysts See? to learn more about what's driving the stock. You can also read Should AT&T Be on Your Shopping List in September? to learn more.