Smartphone Companies: Potential Drivers and Key Risks
In light of declining sales, smartphone companies are relying on 5G smartphone launches. 5G technology is expected to be nothing short of revolutionary.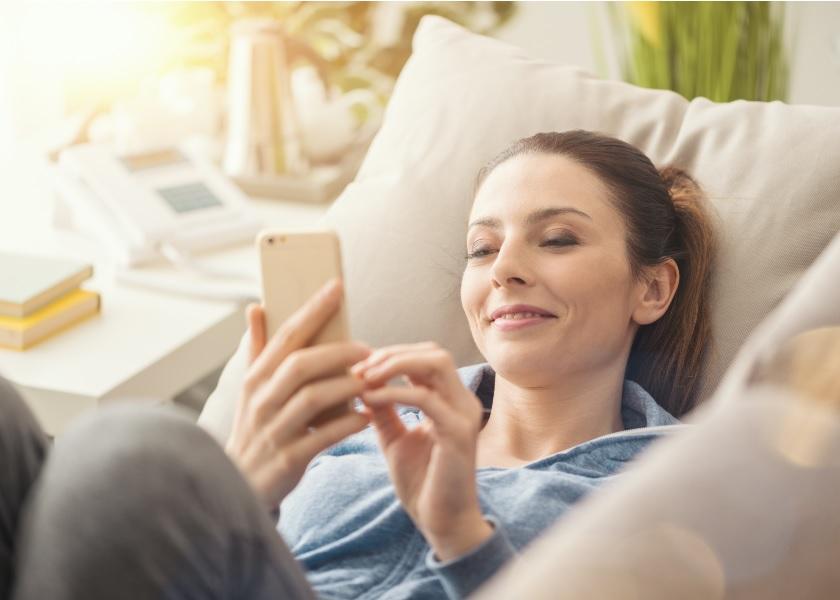 In light of declining sales, smartphone companies across the world are relying on 5G smartphone launches for a boost. 5G Internet connectivity offers much higher speed, reliability, and coverage than 4G. It's expected to be nothing short of revolutionary in all it can potentially enable. For smartphone companies, it could mean higher sales as more consumers go for upgrades.
We're still far from a full-scale 5G rollout, which may take at least another year. GSMA Intelligence expects around 18 countries to have launched 5G networks by the end of 2019. Some companies have already started 5G testing in quite a few cities globally. Smartphone companies have also launched 5G-compatible models. Among the top players, Samsung has launched the Samsung Galaxy S10 5G as its first 5G phone. It's also launched the Galaxy Note 10 Plus 5G and the Samsung Galaxy Fold.
Article continues below advertisement
Article continues below advertisement
Huawei plans to launch its 5G-compatible Huawei Mate X soon. However, due to the US ban on Huawei, the smartphone may not feature Google's (GOOGL) official Android operating system or other popular Google apps. Apple (AAPL) is expected to launch a 5G phone in 2020. Xiaomi launched its Mi MIX 3 5G in May 2019, while Oppo has launched the Oppo Reno 5G as its 5G-capable model.
What is AI?
AI is defined as "the theory and development of computer systems able to perform tasks normally requiring human intelligence, such as visual perception, speech recognition, decision-making, and translation between languages." Smartphone companies are increasingly using AI in smartphones to add to the user experience.
Smartphones use AI in various ways. Companies use it for imaging, photography, power efficiency, security, facial recognition, digital assistants, and a whole lot of other features in smartphones. Examples of AI use in smartphones include the iPhone's facial recognition system and Samsung's assistant software, Bixby. Bixby allows users to identify items or objects through its camera app.
Article continues below advertisement
Smartphone companies' growth in emerging markets
5G connectivity is expected to drive smartphone upgrades in developed markets. However, emerging markets are expected to drive a major portion of smartphone growth. According to Strategy Analytics' data in Samsung's 2019 investor presentation, global smartphone demand will grow 11% between 2018 and 2022. Over the same period, the demand from emerging markets will grow 19%. For the above projections, Strategy Analytics defines "emerging markets" as Asia (excluding Greater China, Japan, and South Korea), the Middle East, Africa, and Latin America.
The expected growth in overall mobile services also highlights the role of emerging markets. According to GSMA, in the next seven years, around 710 million people worldwide will subscribe to mobile services for the first time. The Asia-Pacific region will contribute around half of this number. Sub-Saharan Africa will account for nearly 25% of first-time subscribers. Moreover, smartphone connections in sub-Saharan Africa will more than double by 2025.
Smartphone industry: Key risks
The smartphone industry has evolved rapidly over the years and has several growth drivers to look forward to. Now, let's try to understand some key risks smartphone companies face.
Rapid technological change: Technology drives the smartphone industry, which is highly competitive. A number of players constantly innovate to gain market dominance. Companies that fail to lead in innovation may become unprofitable sooner than they would in other sectors.
Supply risks: Smartphone companies rely on hundreds of suppliers for their production. These include metals, plastics, glass, and semiconductor chips. In many cases, smartphone companies rely on a single supplier for a product. Companies face significant risks of supply disruption, as well as price risks, in such cases. Apple's dispute with Qualcomm (QCOM) is a recent example of companies' dependence on their suppliers. For US companies, reliance on suppliers located outside the US further elevates this risk.
Third-party software: Smartphone companies use third-party software such as Google's Android in their products. They also sell third-party apps and earn commission on the same. As such, third parties exercise discretion on whether to develop or upgrade their software for smartphone companies' products.
Macroeconomic factors: Macroeconomic and geopolitical factors may influence the performance of smartphone companies. Increased tariffs or slower economic growth may hamper companies' performances. The US government's recent ban on US technology companies' dealing with Huawei is an example of this risk.
All the top smartphone companies sell in international markets. Slower economic growth in one or more of these companies' markets could hamper their performances.
Data security: Smartphone companies need to store a lot of personal information about their customers. Any breach in the security of this confidential information exposes companies to significant risks.