DiDi Files for IPO—Might Be One of the Largest Tech IPOs in 2021
In a year chock-full of IPOs, a new tech company is preparing for its 2021 public market debut. As the flurry of SPACs taking companies public subsides, more companies are taking the traditional route of an IPO. On June 10, the Chinese ride-sharing app DiDi filed to go public after a profitable first quarter.
Article continues below advertisement
The DiDi IPO has been a subject of speculation for some time. The filing documents show that the company earned $21.6 billion in revenue for 2020. This was nearly a 10 percent drop in revenue compared to 2019 due to shifts in ride-sharing habits amid the COVID-19 pandemic.
DiDi IPO news
DiDi could be one of the largest technology-related IPOs in 2021, despite ongoing tensions between the U.S. and China. Other Chinese tech firms that trade publicly in the U.S. include Alibaba and JD.com.
Article continues below advertisement
According to CNN, Chinese companies going public in the U.S. in 2020 raised $12 billion. So far in 2021, Chinese companies have raised almost $5 billion in public offerings.
Article continues below advertisement
DiDi versus competitors
DiDi is mainly known for its ride-hailing app services. Many people think of the company as the Chinese version of Uber. In 2016, Uber officially exited its business in China. The company gave up after unsuccessfully trying to compete with DiDi. It sold that arm of the company to DiDi and currently holds a 12.8 percent stake in DiDi, according to CNBC.
In addition to the ride-sharing portion of its business, DiDi is attempting to branch into other areas through services for bike sharing, movers, personal finance, and gas stations. DiDi has also been named to the CNBC Disruptor 50 List four times since it started in 2012.
Article continues below advertisement
DiDi is profitable.
DiDi posted a relatively small profit during the first quarter of 2021. The company made a net income of $837 million before specific shareholder payouts and $95 million in comprehensive net income. This was compared to $6.4 billion in revenue for the first quarter of 2021, according to CNBC.
Article continues below advertisement
DiDi's valuation, stock price, and stock symbol
DiDi could reach as high as a $70 billion valuation in its IPO, according to The Wall Street Journal. The company hasn't disclosed whether it will list on the Nasdaq or the New York Stock Exchange, but will likely trade under the ticker symbol "DIDI."
DiDi's stock price hasn't been disclosed yet, although some sources claimed that it could raise $10 billion and seek a nearly $100 billion valuation, according to Reuters.
Article continues below advertisement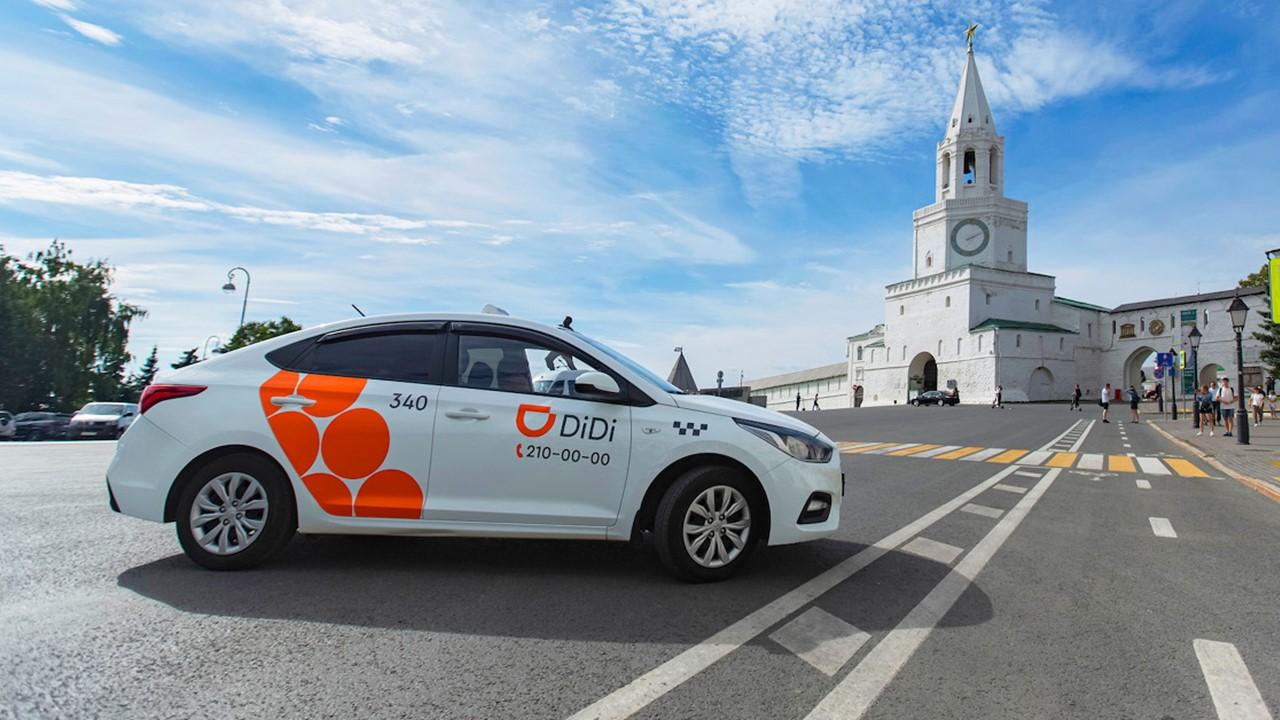 When is DiDi going public?
DiDi filed for its IPO on June 10 and expects to start trading sometime in July. The underwriters for the transaction are Goldman Sachs, Morgan Stanley, and J.P. Morgan. DiDi investors that stand to profit from a successful IPO include Tencent, Alibaba, and SoftBank.
How to buy DiDi IPO stock
After DiDi is listed on the public stock exchange, retail investors will be able to buy American depositary shares either on the Nasdaq or the NYSE through their brokerage.