Lucid Motors Needs to Do Three Things to Become the Next Tesla
By Mohit Oberoi, CFA

Apr. 13 2021, Published 3:46 p.m. ET
EV stocks have sold off this year. Churchill Capital IV (CCIV), the SPAC that's set to merge with Lucid Motors, trades at almost one-third of its peak. Many people think that Lucid Motors can beat Tesla. However, the company would need to get three things right if it intends to take on Tesla.
Article continues below advertisement
First, there are a lot of similarities between Tesla and Lucid Motors. Both of the companies are targeting the premium EV segment. While Tesla has pivoted towards the mass-market models, Lucid is also expected to launch lower-priced models over the next two to four years.
Similarities between Tesla and Lucid Motors
As far as similarities, Lucid Motors is led by CEO Peter Rawlinson who was a top engineer at Tesla and worked on Tesla's Model S. The model was a bestseller for Tesla before it launched the Model 3. Tesla is launching a revamped version of both the Model S and Model Y.
Article continues below advertisement
The second similarity between Tesla and Lucid Motors is the approach to the manufacturing process. In a bid to focus on an asset-light business model, several EV companies, including NIO, are getting their cars made through a partner. In NIO's case, the partner is JAC Motors. Several of the start-up EV companies will also get their cars made at a third-party facility.
Article continues below advertisement
The asset-light model aside, the car is the core product for automotive companies even as they get tech-like valuations for their software, which includes autonomous driving. By investing in captive factories, Lucid would have control over the production process.
Like Tesla, Lucid would control the distribution channels for its cars and pursue a direct-to-consumer strategy. Lucid Motors is also working on energy storage systems like Tesla. However, while there are many similarities between Tesla and Lucid Motors, there are some major differences as well.
Article continues below advertisement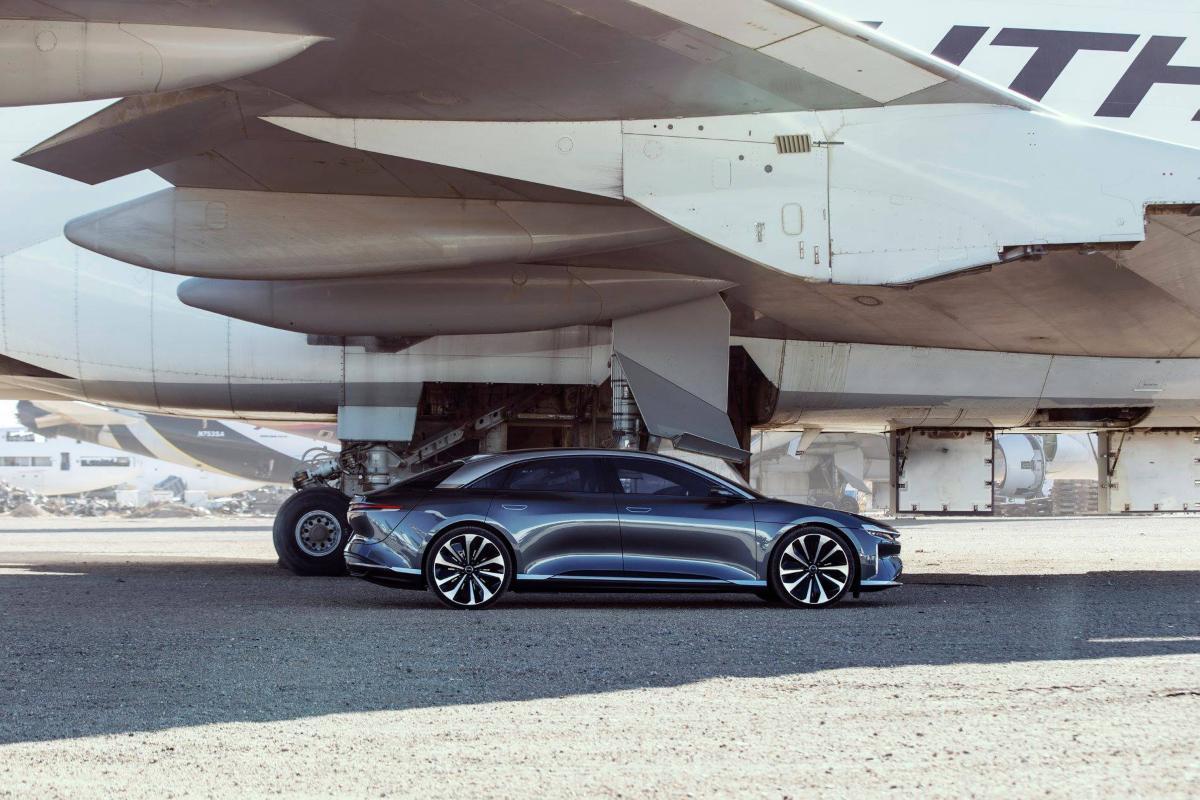 Differences between Tesla and Lucid Motors
First, while Tesla is building an EV charging infrastructure, Lucid Motors doesn't intend to allocate money towards charging infrastructure. The company has partnered with Electrify America. Second, Lucid Motors, like many other EV companies, would use lidars for its autonomous driving. Tesla CEO Elon Musk has been critical of lidar technology.
Article continues below advertisement
Musk has been dismissive of many other technologies including fuel cells, even though automotive companies like Toyota, Honda, and Nikola see an opportunity in hydrogen fuel cell-powered cars. Finally, while Tesla also has solar operations thanks to the controversial buyout of SolarCity, Lucid doesn't have any plans to enter the solar energy market.
Article continues below advertisement
Lucid Motors compared to Tesla
Many people wonder whether Lucid Motors can beat Tesla. In its investor presentation, Lucid Motors tried to project itself as an attractive investment proposition with strong valuations compared to many other EV companies including Tesla.
Lucid Motors plans to deliver half a million cars in 2030, which is similar to what Tesla delivered in 2020. This would portray a picture that in 10 years, Lucid Motors would reach where Tesla right now. Can Lucid Motors achieve the same success and premium valuation as Tesla?
Article continues below advertisement
Tesla's success, explained
Tesla's success can be attributed to three main factors. The first is the attractive value proposition that its cars offer. This includes the complete package of hardware, software, and battery. The supercharging network is another competitive advantage for Tesla.
The second factor behind Tesla's success is its manufacturing prowess. The company went up the learning curve fast and set up the China Gigafactory in a record time that would even put legacy automakers to shame.
Article continues below advertisement
Finally, Tesla's massive amount of fans has meant a loyal shareholder base. Many of the fans may or may not be driving Tesla cars. These mostly young retail traders believe in Tesla's story and have bought the stock every time it falls. There's a loyal army of Tesla fans that can at times target those who have a critical view of either Tesla or Musk.
Article continues below advertisement
How Lucid can beat Tesla
Lucid has done well on the first parameter. The Lucid Air model looks like a worthy candidate in the premium EV market. The model also has better battery efficiency and range than Tesla's models. However, having a good product proposition means that only half of the job is done, at least in the EV market where hype sells alongside (if not more than) substance.
As for manufacturing prowess, we can call Lucid a work in progress for want of more details about the company's production capabilities. However, we'll get a better idea as Lucid Motors starts deliveries later this year and then ramps up the capacity.
Article continues below advertisement
Meanwhile, Lucid Motors has a long way to go to catch up with Tesla on the final parameter. Rawlinson might not have the same charisma as Musk. Currently, Musk has almost 51 million Twitter followers while I could not find a Twitter handle for Rawlinson.
Article continues below advertisement
Tesla versus Lucid Motors on Twitter followers
Even looking at the companies' Twitter handles, Tesla has a little less than 9 million followers compared to around 131,000 for Lucid Motors. Lucid Motors doesn't have a loyal investor base likeTesla does. Having a cult-like status helps Tesla lower its cost of capital and raise cash by selling shares at frequent intervals.
It's too early to judge whether Lucid Motors can beat Tesla. However, what we know for sure is that the competition will intensify in the EV industry over the next few years. Musk has been criticizing legacy automakers regularly either directly or through cryptic tweets. As Lucid Motors becomes a publicly-traded company and pitches itself as an alternative to Tesla, both from a product and investment perspective, don't be surprised if Musk makes a few jibes at Lucid Motors.