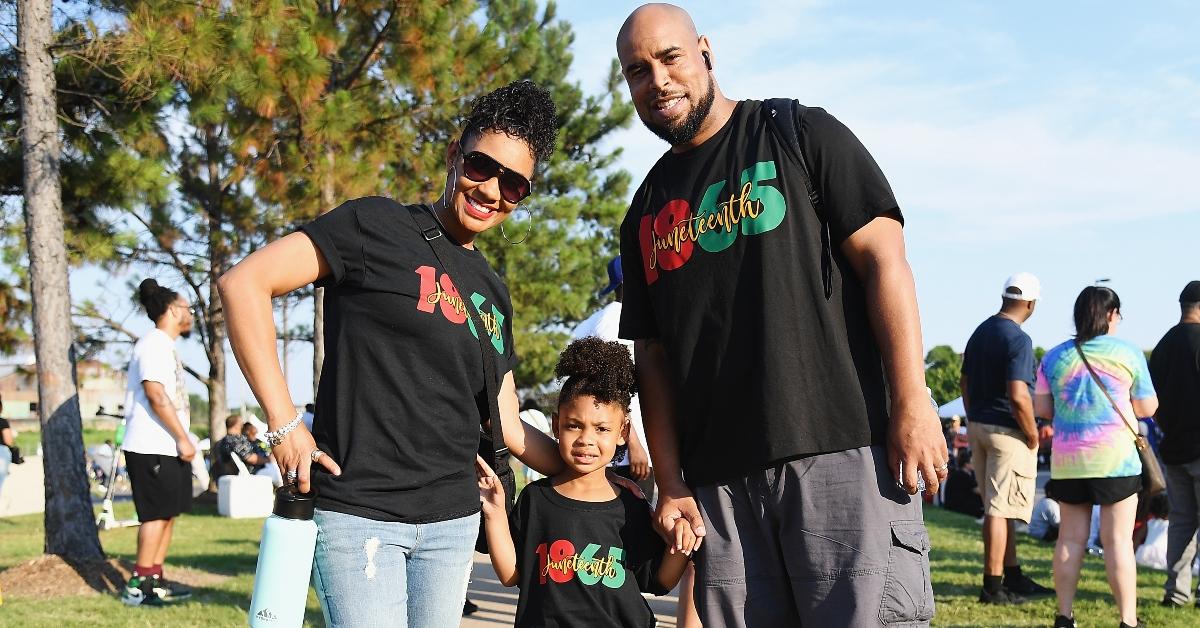 Government Offices and Some Businesses Will Be Closed June 20 for Juneteenth
Last year, President Joe Biden established June 19 as the official "Juneteenth" national holiday in celebration of the end of slavery in the U.S. Since June 19 falls on a weekend in 2022, Juneteenth will be recognized on Monday, June 20. What businesses are closed for Juneteenth?
Article continues below advertisement
Federal, state, and local offices are closed on Juneteenth.
Because Juneteenth is now a federal holiday, all federal, state, and local governments will be closed. Those offices include the U.S. Post Office, the Department of Motor Vehicles, your county clerk's office, and your local city hall.
As a federal office, the U.S. Federal Reserve will also be closed, which means many commercial banks and other financial institutions will also be closed. The U.S. stock market exchanges, such as the Nasdaq and the New York Stock Exchange (NYSE), will also be closed on the Juneteenth holiday.
Article continues below advertisement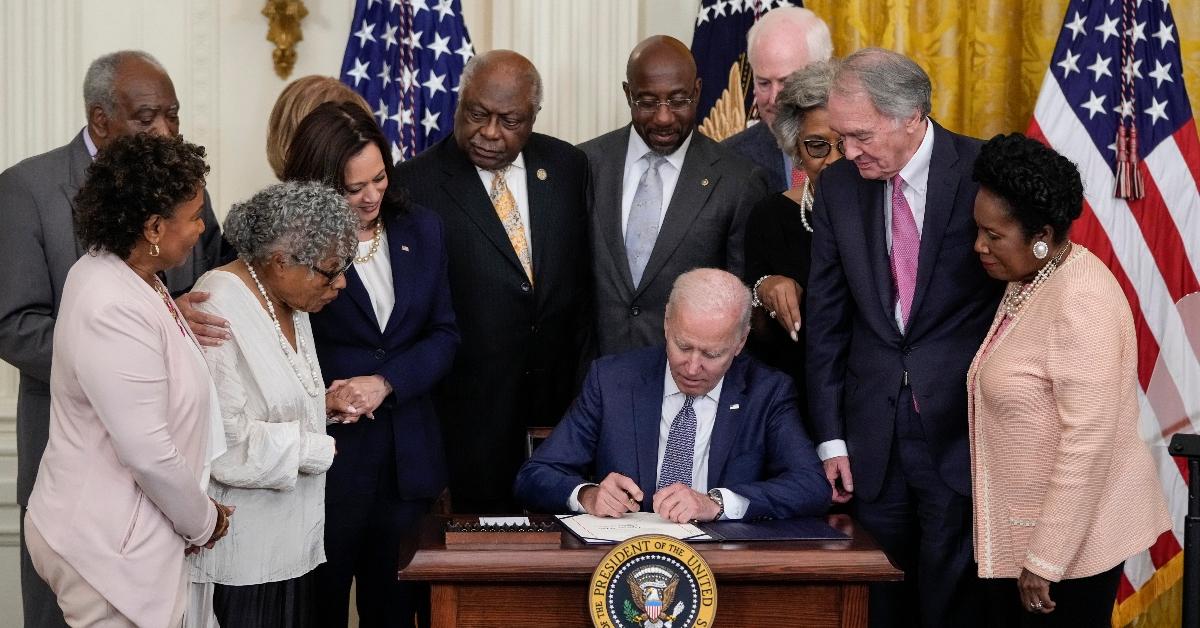 Private companies aren't required to give employees off on Juneteenth.
Private U.S. companies aren't required to give their employees Juneteenth, or any other federal holiday, as a paid holiday. If you work for a company that gives employees national holidays off, then you may not have to work on June 20 in recognition of Juneteenth.
Article continues below advertisement
When the Juneteenth National Independence Day Act was signed into law last year, many companies such as Google, Nike, Allstate, and Best Buy gave their employees a paid day off. Other companies like Target paid time and a half to employees who worked on the holiday, USA Today reports.
Walmart won't be closed on Juneteenth, but employees at the big-box retailer can choose to take the day as one of their paid time off days. The website Hellajuneteenth.com provides a list of what businesses observe Juneteenth by either giving their employees paid time off or giving additional pay to those who work that day. Some of the companies and organizations listed include:
Adobe

Lyft

Square

Mastercard

Spotify

Grubhub

TikTok

Netflix

Starbucks
Article continues below advertisement
What is Juneteenth?
Juneteenth is a holiday that recognizes the Black culture and history in the U.S. The event commemorates the day when enslaved people in Galveston, Texas, heard of their emancipation from slavery. Although Black Americans have celebrated the day since as far back as 1865, the day only became an official federal holiday in 2021 when President Biden signed it into law.
Article continues below advertisement
"Juneteenth is a day of profound weight and power. A day in which we remember the moral stain and terrible toll of slavery on our country," Biden said in his proclamation. "But it is a day that also reminds us of our incredible capacity to heal, hope, and emerge from our darkest moments with purpose and resolve."
In 1980, Texas was the first state to make Juneteenth a state holiday. The push to get the day recognized as a federal holiday was fueled within the past few years due to the Black Lives Matter movement and the 2020 death of George Floyd.