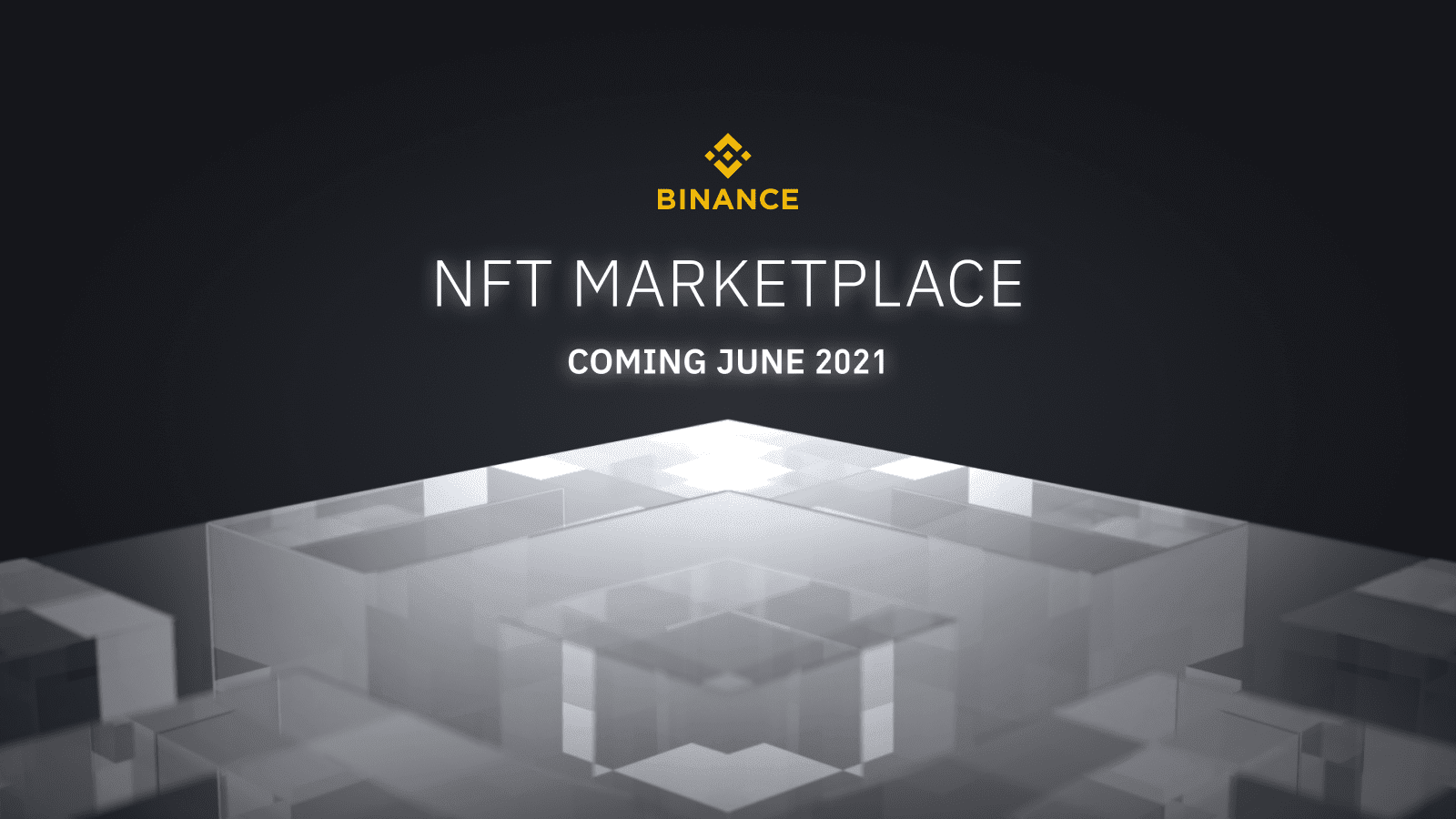 Binance Is Launching Its Own NFT Marketplace in June
The world's largest cryptocurrency exchange, Binance, announced on April 27 that it's launching its own NFT marketplace. Users will be able to create, buy, and sell digital artwork.
Article continues below advertisement
NFTs are a type of digital asset designed to represent ownership of virtual items. NFTs can be anything from works of art and music to sports trading cards like the ones sold on the basketball collectibles platform NBA Top Shot.
Article continues below advertisement
The announcement from Binance signals a challenge for another crypto exchange, Gemini, founded by Tyler and Cameron Winklevoss. Gemini operates the NFT marketplace, Nifty Gateway, which has featured big names like Eminem and Grimes. Binance has benefited significantly from the surge in popularity of digital currencies like Bitcoin end Ethereum. Creating a massive NFT marketplace will provide another enormous revenue stream for the exchange.
NFTs have exploded in popularity in 2021.
According to NonFungible.com, a website that tracks data on NFTs, NFT sales have surpassed $2 billion in the first quarter of 2021. In March, an NFT created by digital artist Beeple sold for a record-breaking $69 million at Christie's.
Article continues below advertisement
However, it appears that the NFT volume is slowing down slightly. It might be a natural curve from the historic levels that were seen at the beginning of 2021.
Article continues below advertisement
Binance wants to capitalize on the bullish outlook for NFTs. With more organizations and celebrities entering the NFT marketplace, the demand for unique digital artwork doesn't appear to be fading away anytime soon.
Helen Hai, the head of Binance's NFT project, told CNBC, "Our aim is to provide the largest NFT trading platform in the world with the best minting, buying and exchanging experience, by leveraging the fastest and cheapest solutions powered by Binance blockchain infrastructure and community."
Article continues below advertisement
Binance will create two marketplace tiers.
When Binance's NFT marketplace rolls out, users will have two options to choose from—a premium venue for high-value auctions and exhibitions and a basic trading market that anyone can use to mint new tokens.
The premium events marketplace will allow creators to exhibit and auction off their work on the platform. Binance will then charge a 10 percent fee for these events, with the rest of the proceeds going to the creators.
Article continues below advertisement

The platform will also allow creators to mint their NFTs, and enable users to deposit their other NFTs for sale or auction. A Binance spokesperson stated that the marketplace will support both Binance Smart Chain and Ethereum NFTs. Users will be able to deposit Ethereum-based NFTs from the likes of CryptoPunks and SuperRare on the platform for sale.
Binance's value increased following the news.
Mid-day trading of Binance is up considerably as news of the massive NFT market spreads. Beginning the day at a value of $536.156, Binance has peaked at $576.51. The Binance NFT marketplace's compatibility with Ethereum has helped owners of that currency as well. Etheruem began the day at $2,546.232 but has soared to $2,676.39.