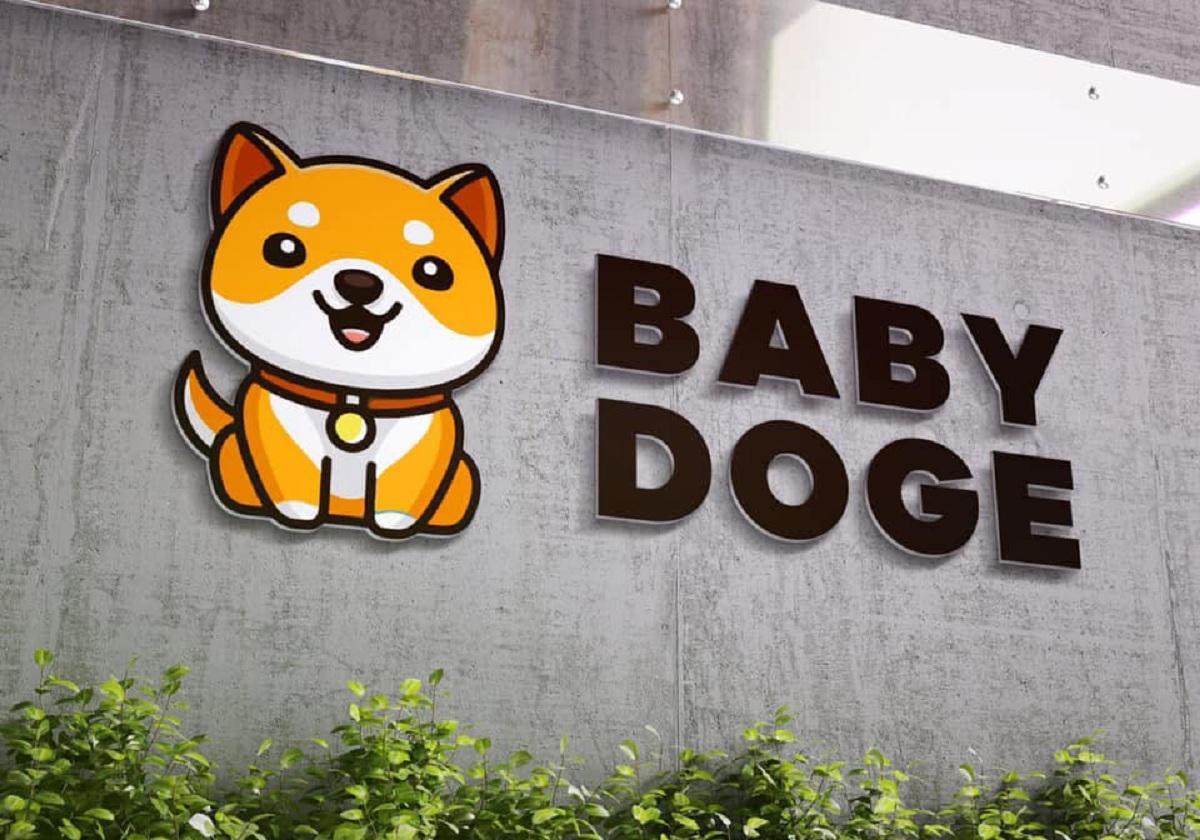 Is Babydoge a Steal After Its Crash?
Babydoge is going down and you might be wondering why. At $0.000000000943, the self-styled son of Elon Musk's beloved Dogecoin has fallen more than 90 percent from its all-time high attained in Jul. 2021. What's Babydoge's price prediction?
Article continues below advertisement
Babydoge is among the many dog-themed meme cryptocurrencies inspired by Dogecoin. Others include Shiba Inu, Floki Inu, and Kishu Inu. Dogecoin, which started as an online joke, has turned into a serious investment and has contributed to charitable causes. It's returned an incredible 120,000 percent to investors in the past five years. Many investors are hoping Babydoge will follow in Dogecoin's footsteps.
Why is Babydoge going down?
A confluence of factors is behind Babydoge's decline. Some early investors may be trying to take profit after Babydoge soared post-debut, pressuring its price. Babydoge's decline can also be attributed to John Paulson's remarks. Paulson predicted the 2008 housing bubble and made billions of dollars out of that crisis. In a recent Bloomberg interview, the billionaire former hedge fund manager called cryptocurrencies a worthless bubble. Other meme coins have also pulled back following Paulson's comments.
Article continues below advertisement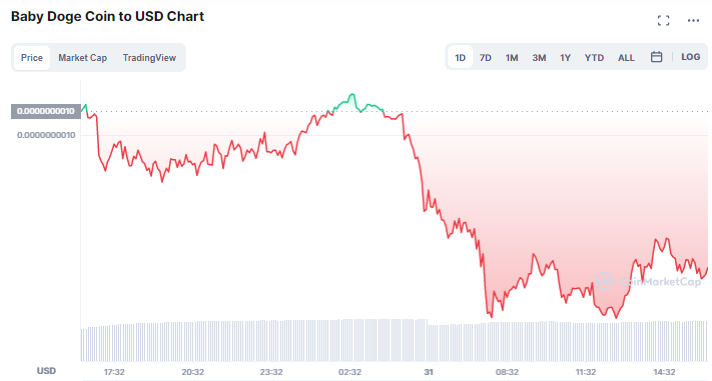 Article continues below advertisement
Is Babydoge a good investment?
Dogecoin's blockbuster gains have some investors looking for the next meme crypto to explode, and many have Babydoge on their radar. Babydoge has little practical value, making it simply a speculative bet, but it does try to stabilize its value through token burns and some investors have made money with it. Even after the coin's 95 percent decline, a $1,000 investment in Babydoge made in Jun. 2021 would be worth more than $4,000 now.
Iif you have money you can afford to lose, Babydoge may be a risk worth taking at its low price.
Article continues below advertisement
Babydoge's price prediction
Although there are many meme cryptos out there, Babydoge has emerged as a favorite among investors seeking the next Dogecoin.
The coin has more than quadrupled in the three months since its debut. Given cryptocurrencies' volatility and the rush to find the next Dogecoin, Babydoge could still triple or quadruple before the end of 2021.