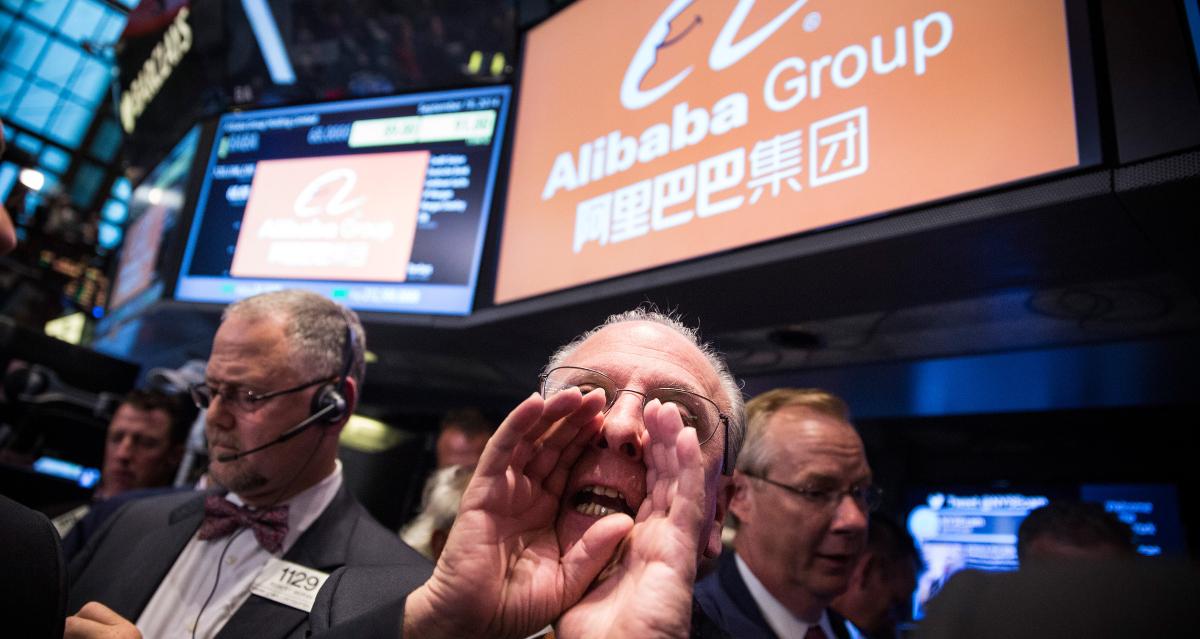 How Low Will BABA Stock Go, and When Will It Be a Good Buy?
Alibaba stock (BABA) tumbled more than 5 percent on Sep. 20 and is now down 33.5 percent year-to-date. The stock hit a 52-week low and is now more than 52 percent below its 52-week high. What's the forecast for the stock, and how low can it go? Is it a good buy now?
Article continues below advertisement
Whereas U.S. tech stocks have also fallen, Alibaba stock is now at its lowest since the fourth quarter of 2018—when Trump's trade war crashed markets. Apple's market cap fell below $1 trillion in that quarter.
Why is BABA stock going down?
Nothing has been going right for BABA stock. After founder Jack Ma made critical comments about regulators, China went after the company in 2020 and blocked Ant Financial's IPO. Alibaba holds almost a third of the fintech company, and its listing, which would have been the biggest since Alibaba's, would have helped unlock value.
Article continues below advertisement
Alibaba paid a $2.8 billion fine to settle the antitrust case, but its woes didn't end there. China continued its crackdowns, asking state-owned companies to migrate to government-controlled cloud providers, and revealed its intent to break up Ant Financial. Alibaba's variable interest entity structure has also spooked investors.
Article continues below advertisement
How the Evergrande crisis impacts Alibaba stock
Adding to Alibaba's struggles is the Evergrande crisis, which has led to a crash in both Chinese and global stocks. Although the collapse isn't expected to be as catastrophic as the Lehman Brothers crisis, given Evergrande's over $300 billion in liabilities, it's likely to impact the Chinese economy. As Alibaba gets most of its revenue from China, it's set to feel the effects of Evergrande.
Article continues below advertisement
Alibaba's stock price forecast
Despite these issues, analysts' outlook for Alibaba stock is rosy and not many have revised their target price. Their median target of $259.96 implies a 71.6 percent premium, and their highest target of $335.93 is even rosier, implying an upside of almost 122 percent. Most Wall Street analysts rate BABA stock as a "buy."
Article continues below advertisement
To be fair, the uncertainty related to China's policies is hard to price. Whereas its financials and valuation look attractive, valuation is a function of geopolitical factors.
Article continues below advertisement
Is BABA stock undervalued now?
Alibaba's next-12-month PE multiple is only 15.5x, the lowest it's been since the company's 2014 U.S. listing. While U.S. tech companies have seen a valuation rerating in that period, it's a different story for Chinese stocks like BABA.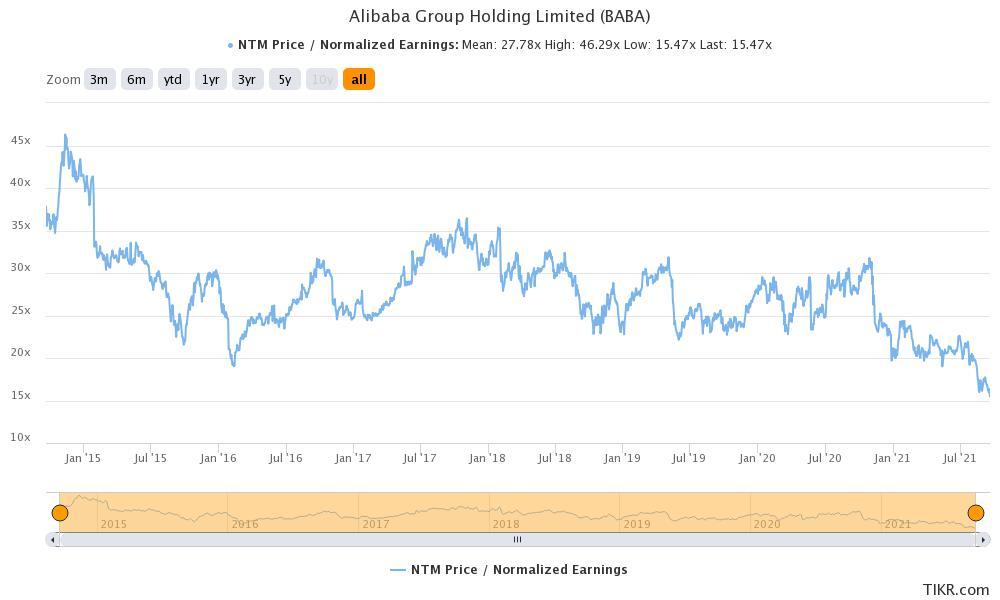 How low can Alibaba stock go?
Alibaba stock is looking bearish technically and has fallen below all of its key moving averages. Its MACD (moving average convergence divergence) also signals "sell," and the stock could fall even lower. While it's impossible to predict how low BABA stock could go and the risks of Evergrande's collapse or further crackdowns in China haven't faded, Alibaba stock looks like it's worth a gamble now.