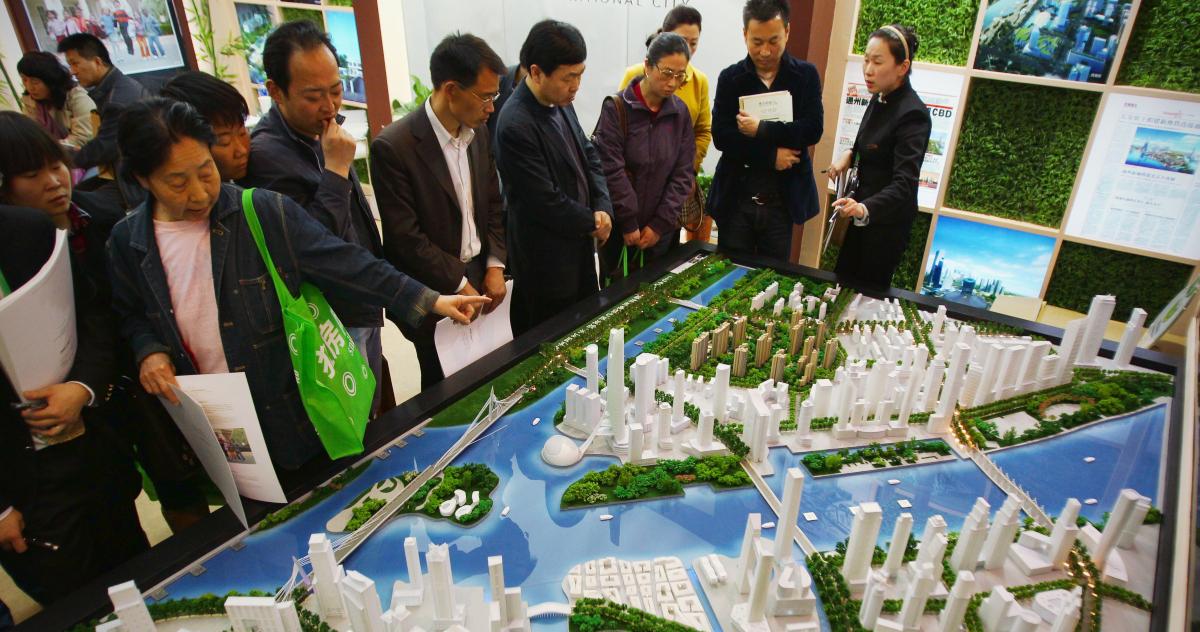 Here Are the U.S. Stocks To Avoid if Evergrande Collapses
The Hong Kong-listed shares of Chinese property developer Evergrande collapsed yet again on Sep. 20. The company is having trouble servicing its $300 billion debt burden. Many U.S. investors are wondering what Evergrande's collapse would mean for U.S. stock markets, especially the steel sector.
Article continues below advertisement
This isn't the first time there have been concerns over Evergrande's debt situation. In 2015, a crisis in the Chinese housing market put Evergrande at risk.
What's the Evergrande crisis all about?
Evergrande's major problem is its debt and other liabilities. The property developer owes over $300 billion, some to foreign investors. The debt has increased multifold over the last decade.
Article continues below advertisement
Along with expanding its portfolio of real estate projects, the company has been diversifying into unrelated industries, such as EVs ( electric vehicles) and bottled water. It has also bought a soccer team and is building a $1.7-billion soccer stadium.
Article continues below advertisement
How the Evergrande crisis began
Evergrande's debt was always unsustainable, but in good times, markets weren't focusing on the company's liabilities. When China introduced rules in 2020 that limited the debt property developers can take, however, things became difficult for Evergrande.
To make matters worse, banks have reportedly stopped giving new loans to buyers of some of Evergrande's projects, and it has received several credit rating downgrades over the last few months.
Article continues below advertisement
Will Evergrande collapse?
The basic assumption is that the Chinese government will eventually bail out Evergrande and it won't collapse. The country often intervenes to support domestic companies—in 2020, it also bailed out EV company NIO. The property sector is a big contributor to the country's GDP, and Evergrande's fall would be a big blow to the economy.
Article continues below advertisement
What would an Evergrande collapse mean?
The Evergrande collapse would be nothing short of catastrophic for China. After the last major housing crisis in China in 2015, Chinese president Xi Jinping is of the firm view that houses should not be used for speculation. As a result, the country has taken several measures against speculative activity.
Article continues below advertisement
What would an Evergrande collapse mean for U.S. stocks?
While some think the Evergrande situation could be China's "Lehman moment" (another September event), that may not be the case. The Lehman crisis triggered a systemic blow, compounding the subprime crisis. Also, foreigners don't hold much of Evergrande's liabilities, which would somewhat cushion the impact for global markets.
Article continues below advertisement
Finally, U.S. metals and mining companies—which would inevitably be impacted by an Evergrande collapse—have seen their earnings surge over the last year. The sector is in a much better position than it was in 2015.
Article continues below advertisement
Which stocks to avoid amid the Evergrande crisis
Although the Evergrande crisis may not be as catastrophic as the Lehman Brothers collapse, it could send ripples across the economy, The basic materials sector, including metal and mining stocks, is at the biggest risk. In the 2015 housing crisis in China, metal prices fell to multiyear lows. China is the world's largest producer and consumer of almost all metals, from steel to copper.
U.S. stocks to avoid amid Evergrande crisis
U.S. steel prices are near multiyear highs. While China doesn't export a lot of steel to the U.S., Chinese steel prices set the tone for global steel prices. Simply put, U.S. steel prices are a function of global steel prices plus a premium.
Article continues below advertisement
Any fall in global steel prices would have an impact on U.S. steel prices. If Evergrande collapses, investors might want to steer clear of U.S. steel stocks Nucor, Cleveland-Cliffs, and U.S. Steel Corporation. Copper producers, such as Freeport-McMoRan, could also fall in the event of an Evergrande collapse.