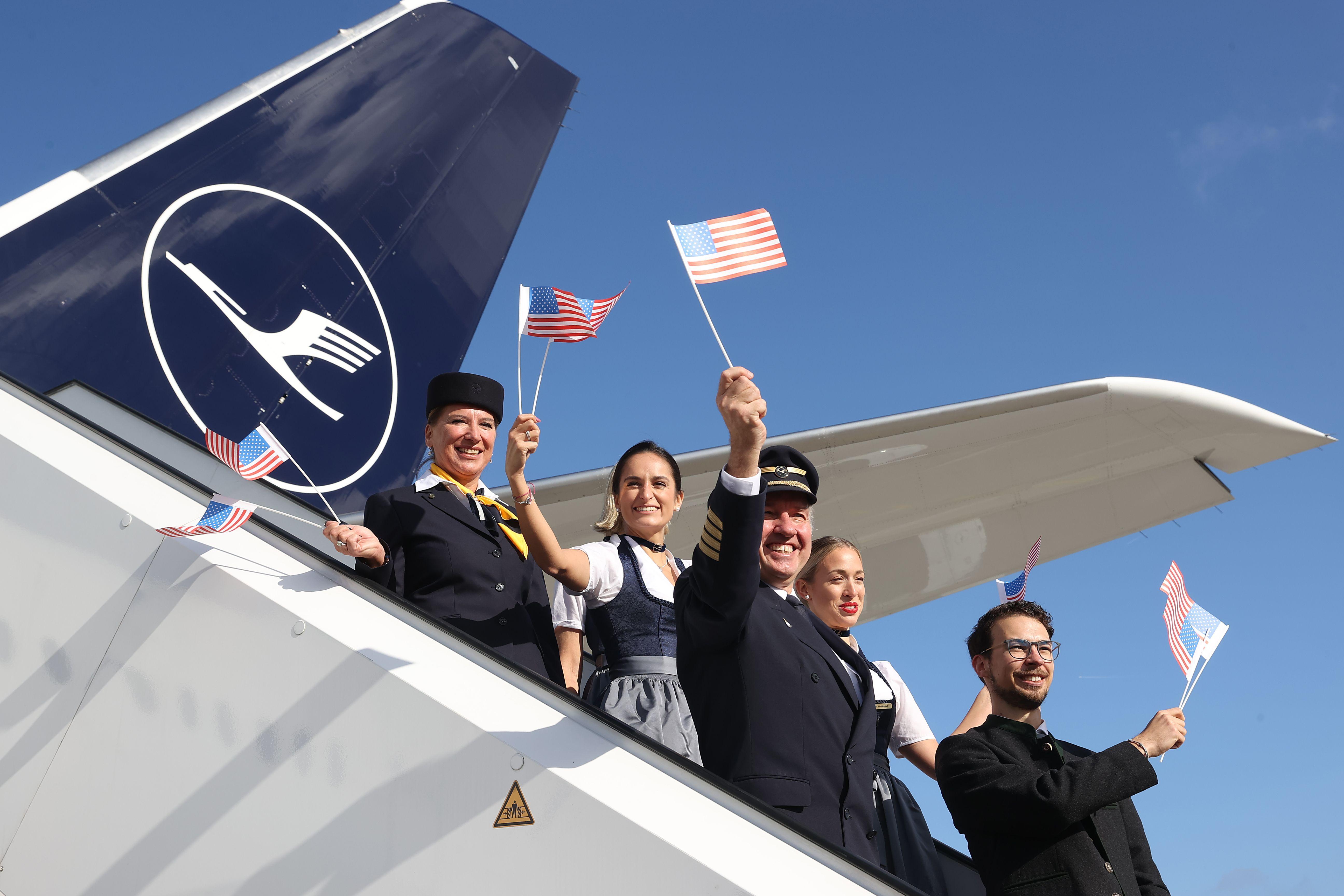 A Forecast for Airline Stocks As Restrictions On International Travel to the U.S. Ease
The U.S. has eased restrictions for international travelers entering the country from specific nations. As the once-bustling holiday tourism season approaches, airlines are feeling good about the new rules.
Article continues below advertisement
That optimism is trickling down to shareholders, who want to see airline stocks healthy and thriving. What's the forecast for the sector as international travel restrictions cool?
The rundown: The U.S. eases restrictions on international travel
The U.S. will now accept vaccinated international travelers into the U.S. The first passengers have already made their way to the U.S., with passengers at London Heathrow Airport having eagerly boarded their America-bound flights.
Article continues below advertisement
The move comes more than 1.5 years after the U.S. first closed its borders to international travelers from many European nations, the U.K., Brazil, China, India, and South Africa. Now, people from Mexico, Canada, and most of Europe will be able to rejoin their loved ones in the U.S. or simply go on an American holiday.
New requirements for entering the U.S.
Travelers coming to the U.S. must have proof of COVID-19 vaccination and a negative test within 72 hours of the flight. For land border crossings from Canada or Mexico, only a vaccine is required.
Article continues below advertisement
The U.S. will not require vaccination for children under 18 years old, but they must still take a test (unless they're two years old or younger).
There's one vaccine loophole for people who would otherwise be required to have the shot. If you're an unvaccinated person coming from a vaccine-scarce country where 10 percent of people or fewer have been vaccinated, you can get permission to come to the U.S. for a valid reason (not general business or travel).
Article continues below advertisement
Stock forecast: Airlines set to experience stronger holiday season
Month-over-month, the number of flights between the U.K. and the U.S. has already increased 21 percent, according to travel data analytics company Cirium. And this is just the start. Delta Air Lines (NYSE:DAL) stock has risen nearly 11 percent since market close on Nov. 4. Over a six-week period, DAL saw a 450-percent boost in international point-of-sale bookings compared with the previous six weeks following the publicization of the U.S. plans to ease travel restrictions.
The new rules will surely boost the outlook for DAL, prompting analysts to raise its previous 12-month price target of $52 per share.
Article continues below advertisement
United Airlines (NASDAQ:UAL) and American Airlines (NASDAQ:AAL) have risen 9.65 percent and 7.08 percent since Nov. 4, respectively. Analysts' price targets for UAL of $57.86 and AAL of $18.79 are both likely to increase following the Q4 2021 industry shift.
Should you invest in international airlines trading in the U.S.?
International airlines that trade American depository receipts on U.S. exchanges are also poised for growth. Ireland's Ryanair (NASDAQ:RYAAY) has risen more than six percent in the last week. Mexico's Controladora Vuela Compania de Aviacion (NYSE:VLRS) has risen nearly three percent today despite recent volatility.
As international travel to the U.S. resumes, renewed airline profits could send shareholder portfolios up for the holiday season.