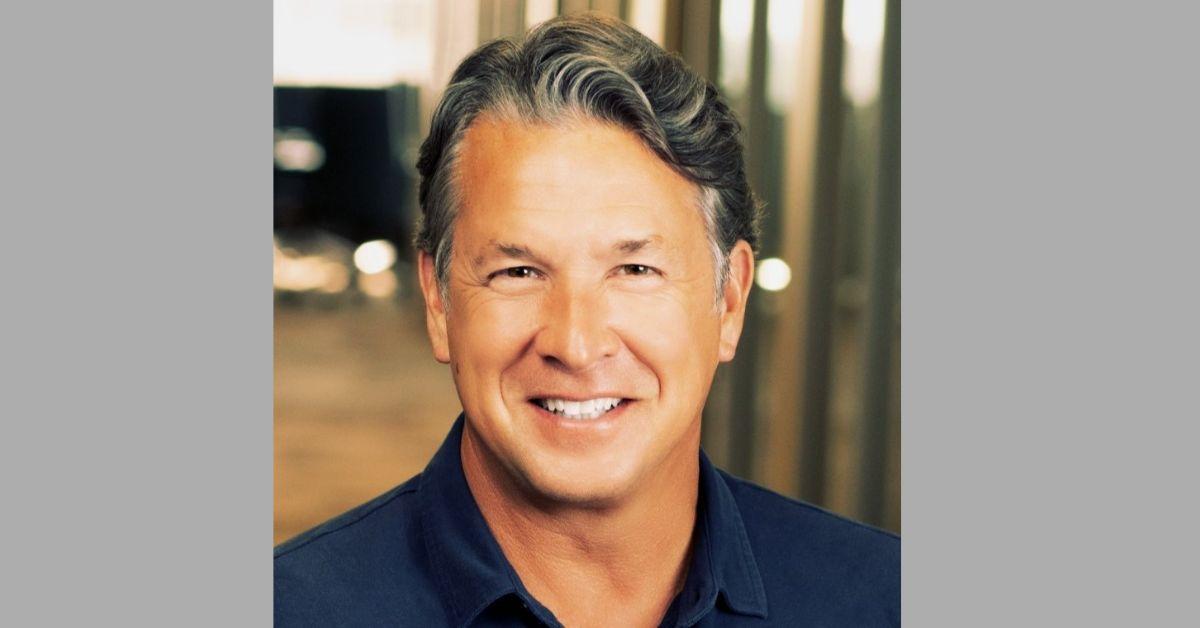 Jason Hanold Contributed $20K to Damar Hamlin's GoFundMe — Who Is He?
Prayers continue for Buffalo Bills player Damar Hamlin, who remains in critical condition after suffering a cardiac arrest on the field during a Jan. 2, 2023 NFL game against the Cincinnati Bengals. Since Hamlin collapsed on the field, many people have shown their support for him by donating to a GoFundMe page for his Chasing M's Foundation toy drive.
Article continues below advertisement
As of Jan. 4, 2023, over $6.3 million in donations have been made to the GoFundMe page, which had an original goal of $2,500. The top donation of $20,000 came from Jason Hanold. Hanold's generous gift was even higher than donations from other NFL players such as Matthew Stafford, Russell Wilson, and Tom Brady. Who is Jason Hanold? Keep reading to find out!
Article continues below advertisement
Who is Jason Hanold?
Hanold is the CEO and managing partner of the executive search firm Hanold Associates. The company's client roster includes many sports organizations such as the NFL, Major League Baseball (MLB), Arizona Cardinals, Big Ten Conference, as well as Tom Brady and his TB12 brand.
He has also been on the Board of Directors for the National Football Foundation and College Football Hall of Fame since October 2022.
Article continues below advertisement
What is Jason Hanold's net worth?
Hanold built his net worth through his career in human resources. Some sources estimate his net worth to be about $500,000. In a 2021 Fortune article on the Best Workplaces in Chicago, Hanold's firm had reported revenue of over $8.7 million.
Jason Hanold
CEO of Hanold Associates Executive Search
Jason Hanold is a human resources executive and founder of Hanold Associates Executive Search. The firm's clients include sports organizations like the NFL, MLB, and Big Ten Conference. Hanold entered the public's eye when he donated $20,000 to injured NFL player Damar Hamlin's GoFundMe page. It was the largest donation received yet.
Age: Unknown
Wife: Neela Seenandan
Article continues below advertisement
Hanold opened his firm in 2010. The retained executive search firm specializes in recruiting HR and Diversity & Inclusion leaders for different organizations. In December, the New York Giants commissioned Hanold Associates to search for the team's head of HR and diversity.
Before opening his own firm, Hanold worked for almost six years as Global Human Resources Officer Practice Leader and Managing Director for Russell Reynolds Associates. He also spent three years as global head of talent acquisition for Whirlpool Corporation and three years as global head of recruiting for McKinsey & Company.
Article continues below advertisement
Jason Hanold is working on his doctorate.
Hanold received his bachelor's degree in organizational communications and small group dynamics from Illinois State University and a master's degree in leadership and organizational culture from Northwestern. He is currently pursuing a doctorate in organizational leadership, learning and talent from the University of Pennsylvania.
Article continues below advertisement
Jason Hanold's wife is also his business partner.
Hanold is married to Neela Seenandan, an HR executive and his business partner at Hanold Associates. The couple both worked at McKinsey & Company, where they most likely met. They have four sons and split their time between homes in the Chicago area and Jackson, Wyo.
Hanold has been encouraging others to donate to Damar Hamlin's fundraiser.
Since Hamlin's on-field medical emergency and hospitalization, Hanold has encouraged his Twitter followers to contribute to Hamlin's GoFundMe drive.
"Keep up the prayers, give what you can and share if you chose," Hanold tweeted on Jan. 3.