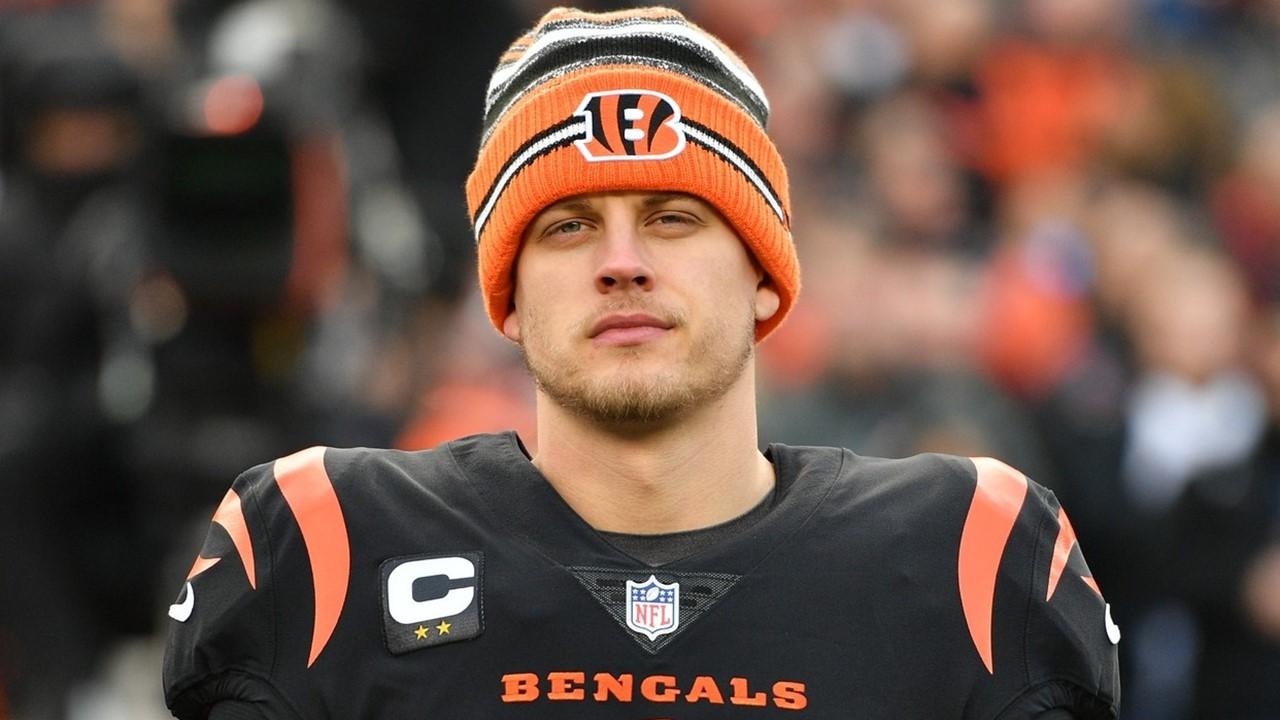 What's Cincinnati Bengals QB Joe Burrow's Net Worth?
By Ade Hennis

Jan. 31 2022, Published 1:50 p.m. ET
Ever since Joe Burrow stepped foot on Louisiana State University's campus, he has been a superstar. Since then, the NFL quarterback has been given various nicknames to depict his smooth persona including "Joey Franchise," "Joe Shiesty," and most recently "Joe Brrr." With the Cincinnati Bengals star leading Mike Brown's team to an AFC Championship victory on Jan. 30, people want to know more. What's Burrow's net worth?
Article continues below advertisement
Burrow is involved in charity work including his Joe Burrow Hunger Relief Fund, which is dedicated to providing food aid for local residents in Athens, Ohio. According to The Cincinnati Enquirer, the fund grew to over $1.3 million with sports fans making donations after the quarterback's win over the Kansas City Chiefs. Donations were commonly made in increments of $9 and $31. The $9 represents Burrow's jersey number, while $31 represents the number of years it took for the Bengals to have a playoff victory.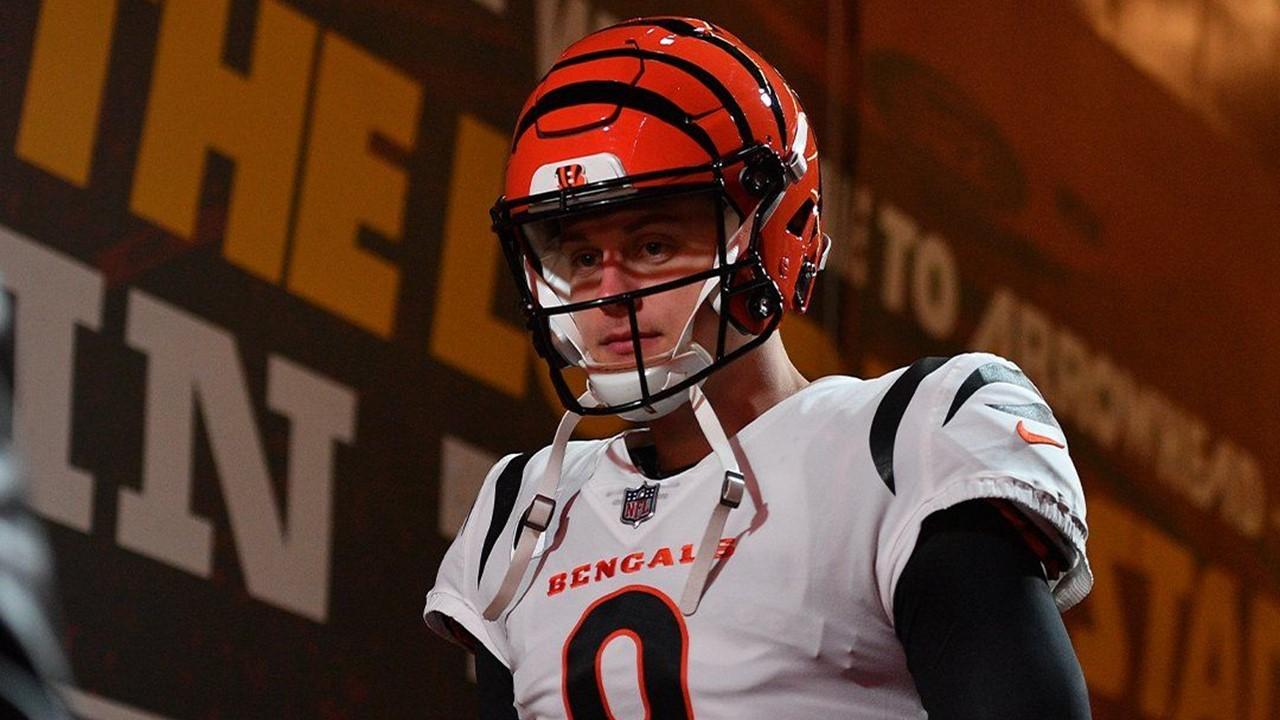 Article continues below advertisement
Who is Joe Burrow?
Burrow is the starting quarterback for the Cincinnati Bengals. He was drafted first overall in the 2020 NFL Draft by the Bengals. Burrow was well accomplished as a college football player, but his path to stardom didn't start out how he intentionally wanted it to.
Coming out of high school, Burrow committed to Ohio State University to play college football. Growing up in Athens, Ohio, Burrow spent three seasons at Ohio State and redshirted his first year. Although he sat out for a year, Burrow didn't lose a year of eligibility. Burrow spent his second and third year as a backup quarterback and eventually decided that it was time to move on from Ohio State.
Article continues below advertisement
The Ohio native graduated from OSU in three years with a Bachelor's degree in Consumer and Family Financial Services. He also had two years of eligibility left to play college football and transferred to Louisiana State University to play football as a graduate transfer student. That's when his college football career really took off, as he was the starting quarterback for his last two seasons.
In the 2019 college football season, Burrow broke various records, including the single-season records for total passing touchdowns (60), total yards of offense (6,039), and total touchdowns responsible for (65). The QB led LSU to an undefeated 15–0 season in 2019. LSU was ranked as the number one team in the country towards the end of the season.
Article continues below advertisement
The team won the national championship over Clemson that year. Burrow won a plethora of awards including the Heisman Trophy, which is the most prestigious award in college football. The award goes to the top player in the country.
Article continues below advertisement
Joe Burrow has invested in the electric vehicle industry.
Being the number one pick in the 2020 Draft, the star athlete had many endorsements to choose from. While he could have chosen to sign with a more widely known automotive company, Burrow chose to partner with Ohio-based Lordstown Motors after he was drafted. Lordstown Motors is an electric vehicle company that went public in October 2020, which was a few months after Burrow signed his rookie deal with the Bengals. Lordstown hasn't released any electric vehicle models for sale yet.
What is Joe Burrow's net worth?
Burrow has a net worth of approximately $1 million according to Marca. He has endorsement deals with companies including Nike, Bose, Fanatics, and Lordstown Motors for undisclosed amounts. When Burrow was drafted in 2020, he signed a four-year deal with the Bengals that's worth $36,190,137, according to Spotrac.
The fully-guaranteed deal included a signing bonus of $23,880,100, which the team agreed to pay him up-front upon signing. He'll make a base salary of $2,255,006 for this current season, $3,900,012 for the 2022 season, and $5,545,019 in 2023. Burrow said that he doesn't plan to spend any of the money he has made from his NFL contract. Instead, Burrow will only use the money he has made from endorsements.