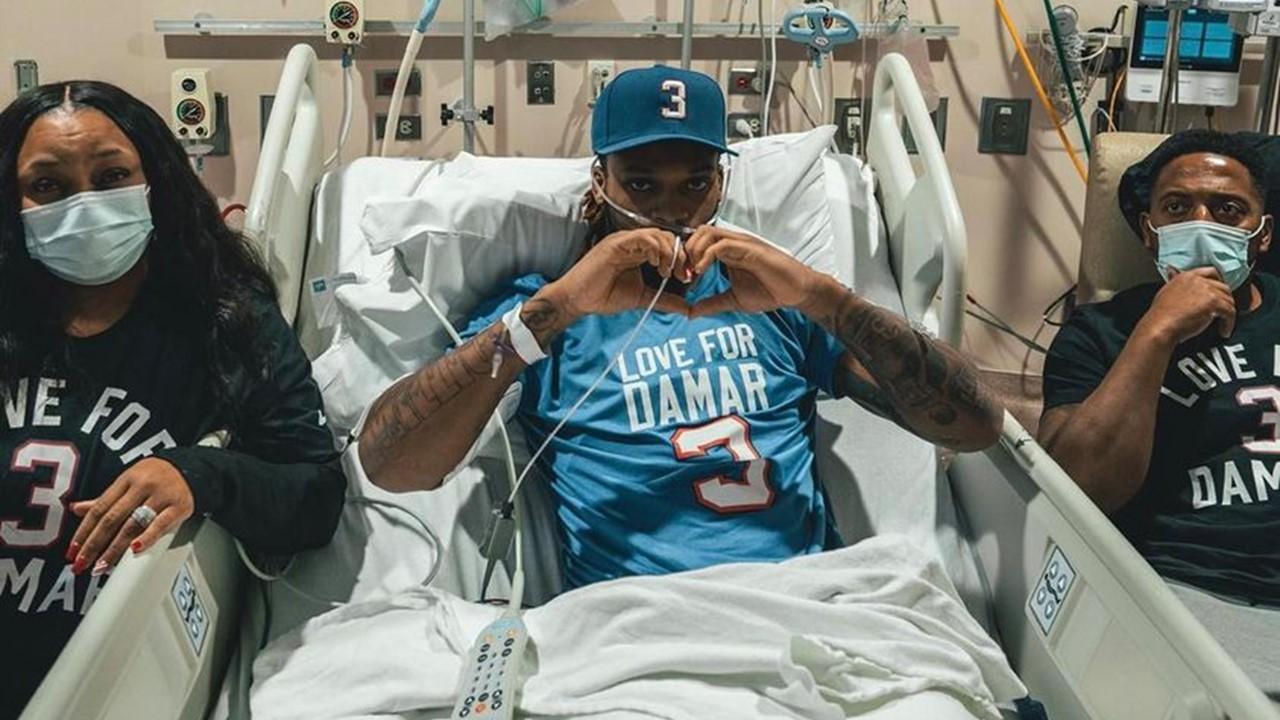 Do NFL Players Get Paid If They're Injured? Contracts, Explained
Following the scary incident during the Bills-Bengals NFL matchup on Jan. 2, 2023, fans are learning what will happen regarding Damar Hamlin's paycheck. The injured safety missed the final regular season game since he's still recovering from a cardiac arrest. Do NFL players get paid when injured?
Article continues below advertisement
Article continues below advertisement
It's an important question: what happens to anyone's salary when they aren't able to do their job? It doesn't just apply to NFL players. No matter what your work is, injury or illness could suddenly prevent you from performing the required tasks. NFL players receive higher salaries than the average American, but here's how their pay could be impacted by injury.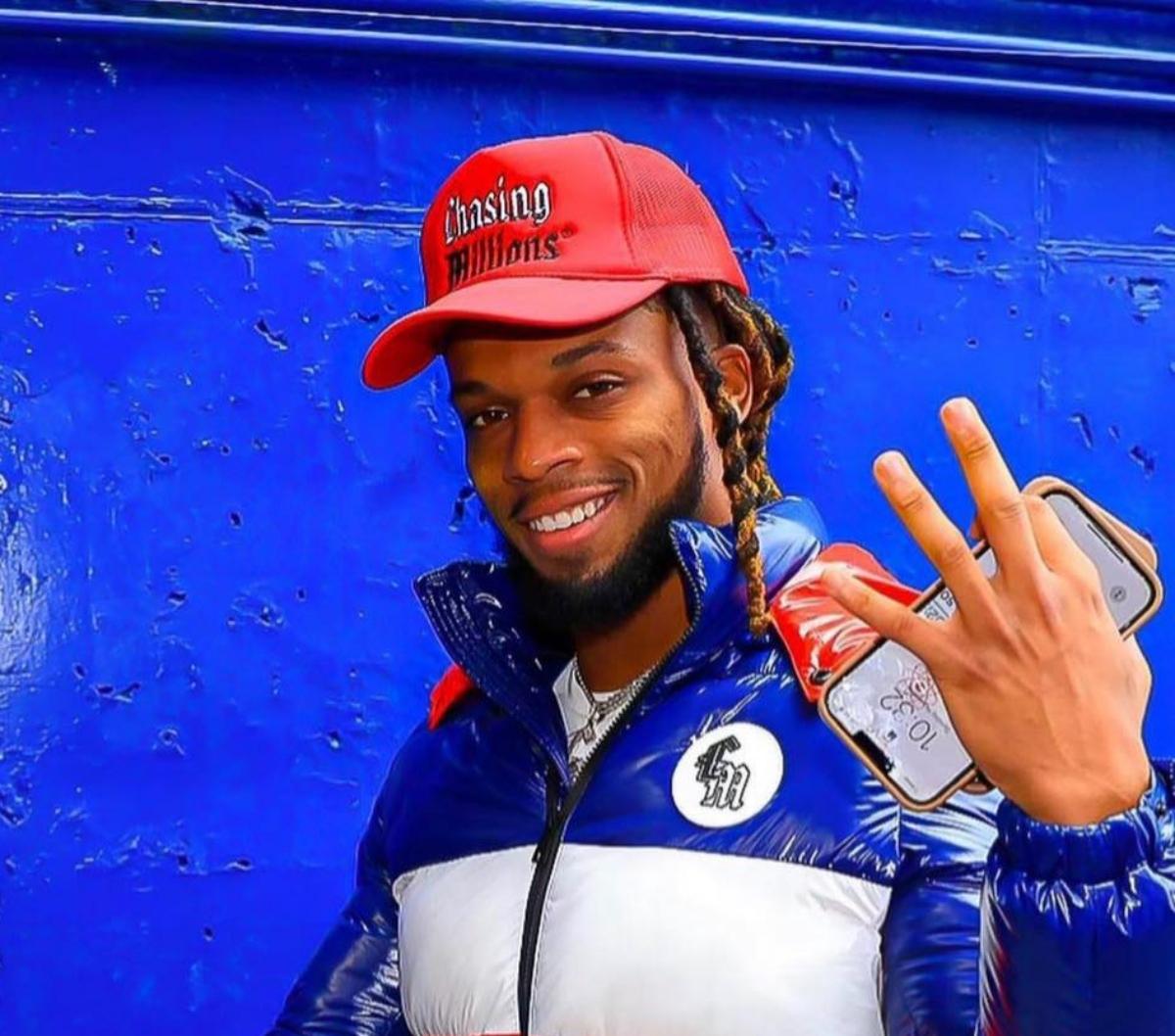 Article continues below advertisement
Do NFL players get paid less when injured?
The pay for NFL players depends on the contract they agree to with the league. According to The Buffalo News, Hamlin's contract with the NFL includes a "standard split." What that means is that his pay is prorated based on the number of games played versus the number of games missed.
In a way, this arrangement is much like that of any hourly worker: generally, you only get paid for the days and hours you work. In Hamlin's case, his base salary of $825,000 would be reduced to $455,000 if he were injured the entire season. However, since he's only on injured reserve for one game of the 2022–2023 season, his pay would be reduced by $20,555.60.
Article continues below advertisement
Article continues below advertisement
Although the split doesn't make an NFL player lose out on all of their income, it does significantly reduce it. Agent David Canter criticized the practice of split contracts on Twitter, calling it a way to "penalize men for getting hurt." Canter stated that over half the league's veteran contracts are split contracts today.
Article continues below advertisement
Damar Hamlin will receive his full salary, but others with split contracts aren't always so lucky.
Ian Rapoport of NFL Media reported on Jan. 8 that although Hamlin's contract allows the NFL to pay him the lower rate for the missed final game, an agreement was reached to pay him his full salary.
Article continues below advertisement
Jay Feely, a former NFL kicker, replied to the news on Twitter that the NFL should get rid of split contracts entirely. He also urged the NFL to provide insurance for players for a lifetime.
Article continues below advertisement
What type of health insurance does the NFL offer for players?
As the Buffalo News noted, NFL players with a nonguaranteed deal don't qualify for pension benefits or post-retirement health insurance until they've played three seasons. As it is, even those who reach that benchmark only get five years of health insurance after their playing careers end.
The NFL doesn't have to provide health insurance to Hamlin if he doesn't return to the field, per his contract. But Troy Vincent, NFL vice-president, stated that whatever happens with Hamlin's health, he would "get the resources necessary to make sure he has what he needs to live a complete life."
Article continues below advertisement
Article continues below advertisement
Disability insurance is a possibility for Hamlin if he isn't able to play again, although players have had to sue to receive benefits in the past.
Article continues below advertisement
What happens if an NFL player gets injured?
NFL players who receive "football-related injuries" are entitled to receive their pay if it's a guaranteed contract (unlike Hamlin's). However, an important distinction is that if a player is injured while working out away from the team's facility, they may forfeit their salary while injured.
Article continues below advertisement
This came into focus when the Denver Broncos' Ja'Wuan James was injured in 2021 at a private workout club, and the NFL explained the Broncos could decide not to pay his guaranteed salary.
Article continues below advertisement
If an NFL player requires surgery due to an injury sustained while playing or practicing for the team, the NFL generally covers all surgical and medical expenses. That's part of the collective bargaining agreement between players (the NFLPA) and the NFL.
How much players can receive in injury settlements depends on factors like how much was left on a player's contract and how long their recovery is predicted to take. This also depends on physician opinions, which aren't perfect.