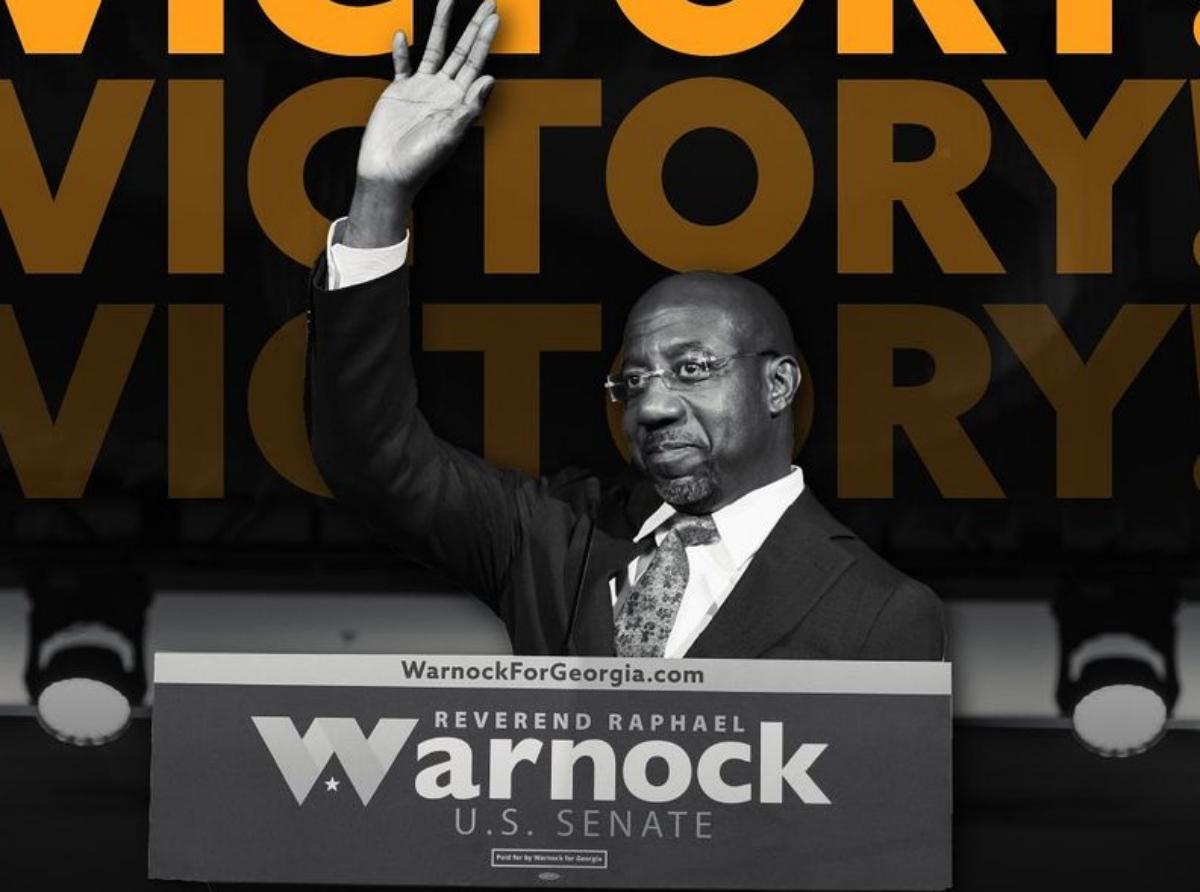 Senator Raphael Warnock Gets Runoff Victory, Has Sizable Net Worth
Georgia voters have once again confirmed U.S. Senator Raphael Warnock, following a runoff vote. Warnock hadn't fully won the Senate seat in the November mid-term election due to state law requiring a candidate to win by a majority. Democrats are celebrating that Warnock emerged victorious. What is Warnock's net worth in 2022?
Article continues below advertisement
Article continues below advertisement
Warnock's net worth is fairly high thanks to his ability to earn both a Senate salary and a salary as the pastor of Ebenezer Baptist Church in Atlanta. Let's look at Warnock's net worth and how he came to his position in politics.
What is Raphael Warnock's net worth?
According to Celebrity Net Worth, Warnock's has a net worth of $800,000. He receives a salary as a U.S. senator, a pastor, and a published author.
Article continues below advertisement
Reverend Dr. Raphael Warnock
Junior U.S. Senator from Georgia; Senior Pastor of Ebenezer Baptist Church
The Reverend Dr. Raphael Gamaliel Warnock made history in 2021 when he became the first African American to be elected to U.S. Senate from Georgia. He is also the senior pastor of Atlanta's historic Ebenezer Baptist Church. Warnock has published books and received numerous honors from organizations including the Rainbow Push Coalition, TheRoot.com, and Associated Black Charities.
Birthdate: July 23, 1969
Birthplace: Savannah, Ga.
Education: BA from Morehouse College, MDiv, MPhil, and PhD from Union Theological Seminary
Spouse: Oulèye Ndoye (div. 2020)
Children: 2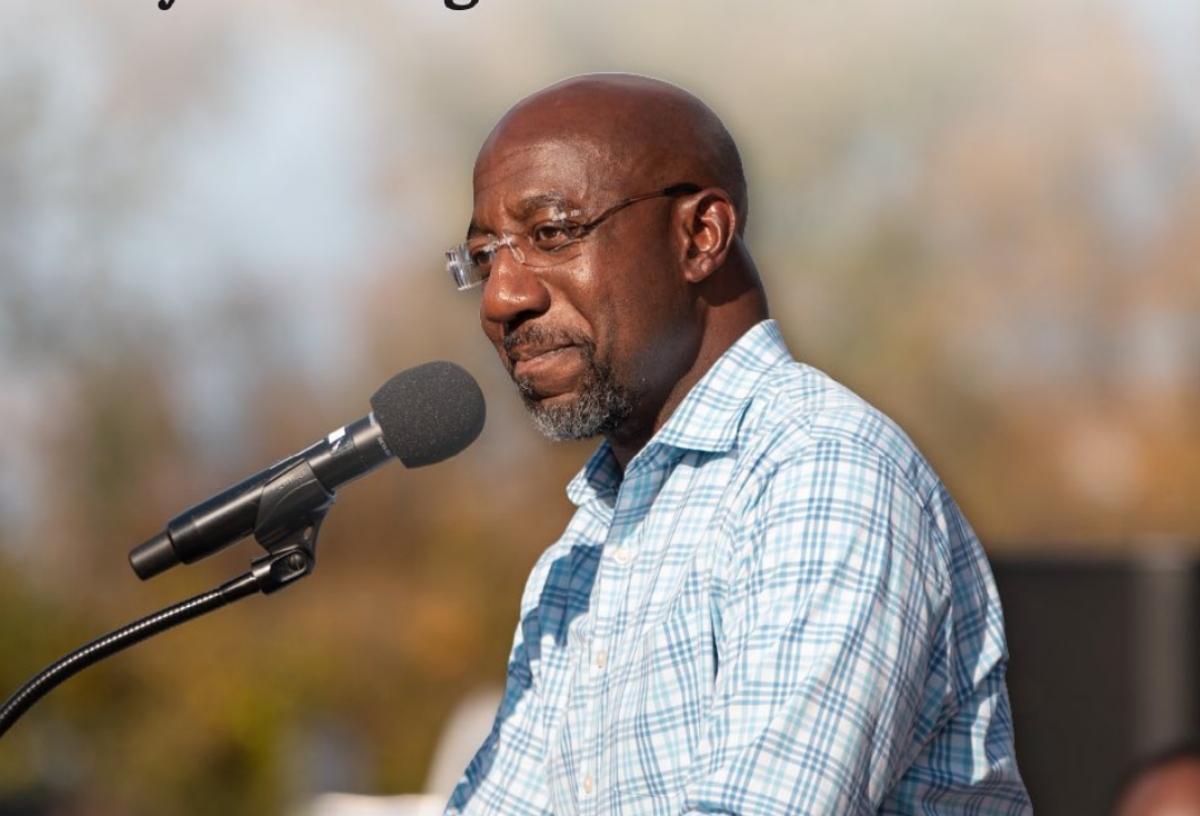 Article continues below advertisement
Article continues below advertisement
Sen. Warnock Is a Longtime Pastor of an Historic Atlanta Church
Warnock, who was born the 11th of 12 children to two Pentecostal pastors, grew up to become highly educated himself. He earned his BA from Morehouse College and then received multiple ministry-related degrees from Union Theological Seminary.
Warnock held several pastoral positions before joining Ebenezer Baptist Church as senior pastor. This is the former congregation of Dr. Martin Luther King Jr., and Warnock is only the fifth (and youngest) senior pastor since the church's inception.
Article continues below advertisement
Senator Warnock Has Continued as Pastor While Serving in the Senate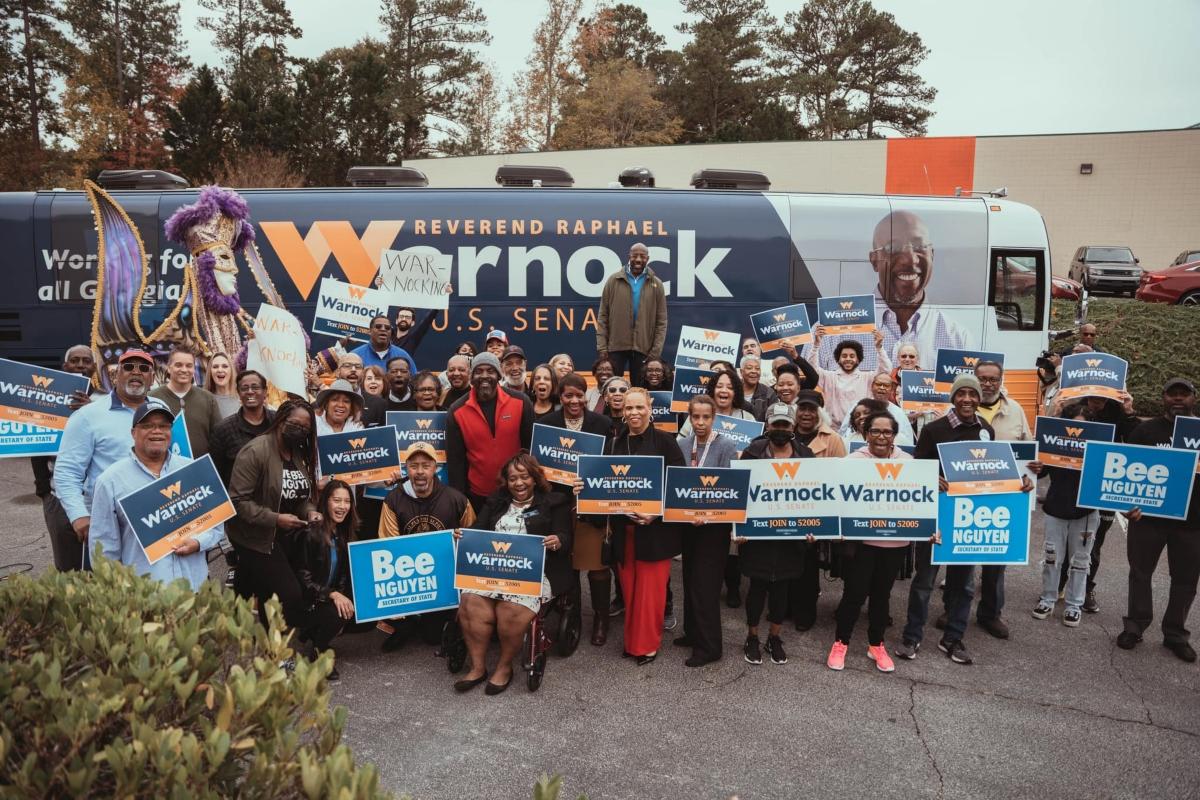 Warnock continues to lead his congregation while also serving as U.S. Senator from Georgia. A Democrat, he first ran for Senate in the special election for the seat then held by Kelly Loeffler. He won in a runoff election then as well.
Article continues below advertisement
In the November 2022 mid-term elections, Sen. Warnock ran against Herschel Walker, a Republican and former football player. Georgia law required a runoff vote because Warnock didn't receive a majority (over 50 percent) of the votes. In the runoff race of Walker vs. Warnock, Sen. Warnock was finally declared the victor with more than 50 percent of the votes.
Article continues below advertisement
What is Raphael Warnock's salary as a U.S. Senator?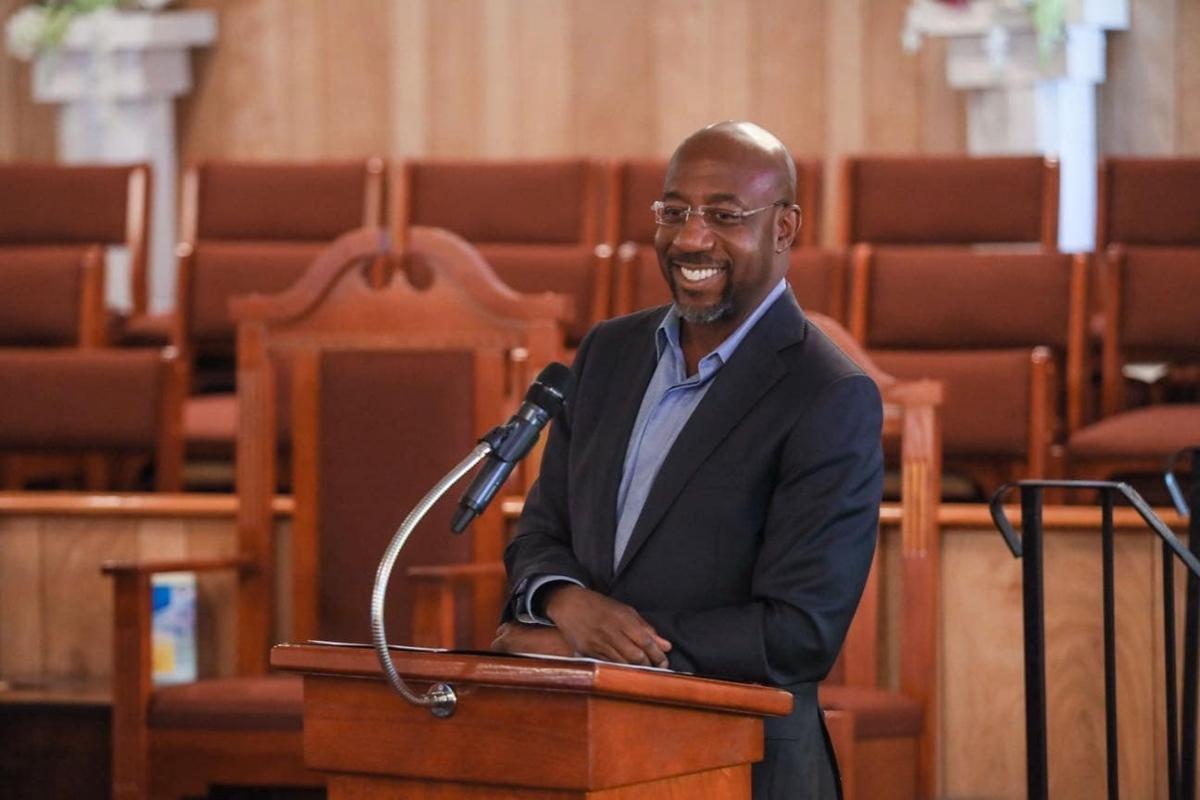 Warnock has received both a senator's salary and a pastor's salary at the same time. According to GoBankingRates, he earned $164,816 for his Senate salary in 2021 as well as $120,965 for his work as a pastor. He also earned an advance of $243,750 for his 2022 book A Way Out Of No Way.
U.S. senators earn $174,000, and Warnock will continue earning that throughout his upcoming six-year term.
Article continues below advertisement
Article continues below advertisement
Oulèye Ndoye Is Warnock's Ex-wife
Warnock was married to Oulèye Ndoye from 2016 until 2020. They are the parents to two children and have engaged in legal battles over custody and financial support. Fox Business reported last month that Ndoye claimed he had failed to fulfill his custodial duties while campaigning.
Why is Warnock's Senate win important to Democrats?
Warnock's win for a full term in the Senate is crucial to the Democratic Party, which had already secured a majority with 50 seats. Warnock's gives the Democrats 51 seats to the Republicans' 49, offering more leeway in case a senator doesn't vote the party line. Vice President Kamala Harris may not need to cast as many tiebreaking votes this upcoming term.
Defeating a Trump-endorsed candidate like Walker may also be a good sign for Democrats who intend to keep Trump from winning a second term in the White House.