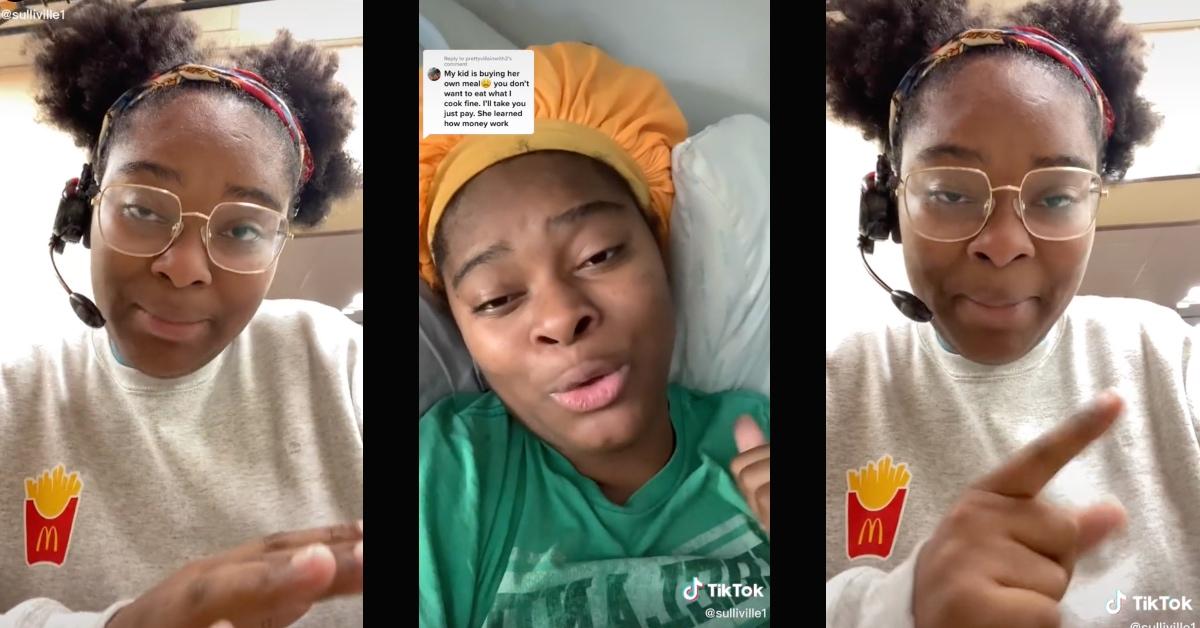 McDonald's Worker Says Parents Shouldn't Make Kids Buy Their Own Food
A McDonald's worker recently took to TikTok to share her thoughts on an issue she sees play out regularly — parents making their kids pay for their own meals. In the video, the TikToker, who goes by the username @sulliville1, says "Y'all got little Damion sitting over here spending his birthday money on a [expletive] happy meal that was $4."
Article continues below advertisement
She then suggests that the parents who require their children to pay for their own food are going to end up "in a home where they burn you with cigarettes," referring to long-term care facilities. While the video has garnered much attention (nearly 50,000 views), it also sparked a debate on whether parents should pay for their kids' food. Here's a look at how TikTok weighed in on the matter.
TikTok sides with McDonald's worker: parents shouldn't make their kids pay for their food.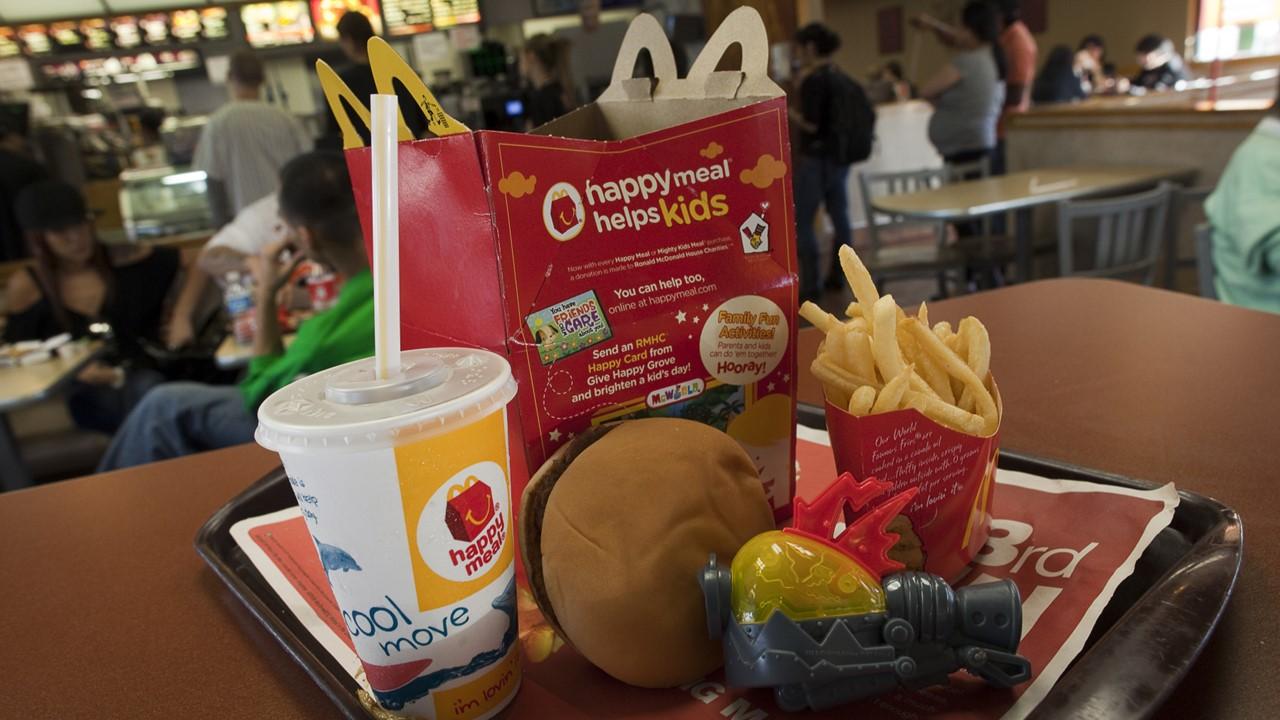 Not only did @sulliville1's video gain significant attention, but it also received hundreds of comments from users who all seem to agree that it's wrong for a parent to ask their child to pay for their own food. One user wrote "Omg that's too sad" while another said, "Kids gotta be kids man." Others chimed in saying they would never make their kids pay for their food.
Article continues below advertisement
In addition to supporting the McDonald's employee's views, some also said they too would be putting their parents "in a home." One TikToker wrote, "my momma going in a home as soon as she can!"
While it's evident most of the comments were in support of what the McDonald's employee had to say, others did admit that they made their children spend their own money when they went out, whether it was to shop or eat. One TikToker commented "I made my kids pay for their own stuff. It teaches them financial responsibility. And it helps them get comfortable with customer service interactions."
Article continues below advertisement
Another shared a similar perspective saying, "On the opposite end I always worry my kids are going to be irresponsible af with $ cuz I've never made them spend a dime of their own." One parent admitted "My kid is buying her own meal. You don't want to eat what I cook fine. I'll take you just pay. She learned how money work."
Article continues below advertisement
Because many seem to think that having their child pay for their own happy meal isn't an ideal method to teach them financial responsibility, that brings up the question of what is.
There are ways to teach your kids about financial responsibility.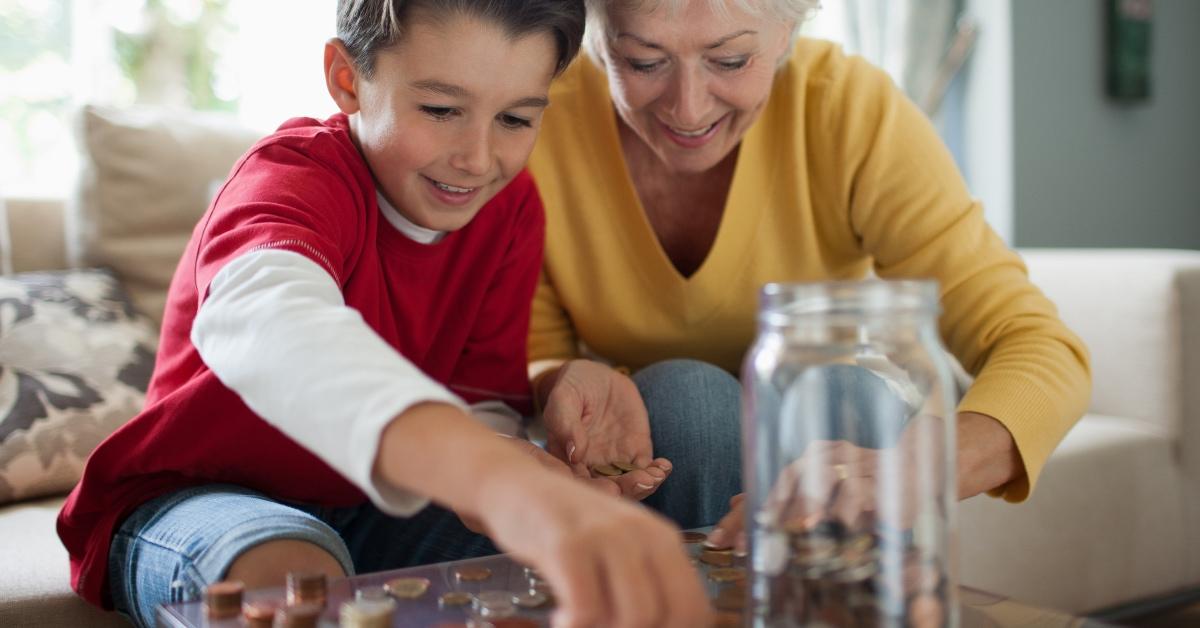 There are plenty of ways people can teach their kids how to be responsible with money. One of the more common ways is by giving them an allowance to manage, which would include allowing them to decide whether they want to save their money or spend it at places like McDonald's. Some other methods that can be used to teach kids about financial responsibility include:
Help them create a budget.
Download money-managing apps designed for kids.
Discuss money with them and explain how you spend and save.
If they are old enough, allow them to have a debit card designed for kids that lets them track their spending and saving.
Although everyone parents their children in different ways, most agree that teaching kids about financial responsibility is important.