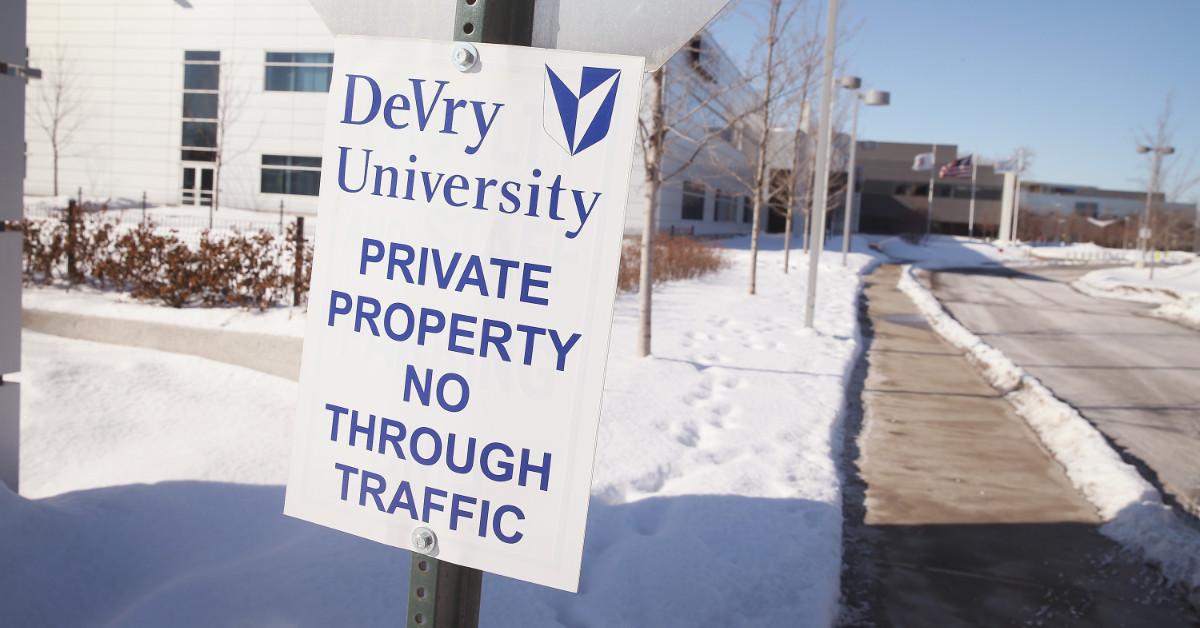 How to Apply for DeVry University Student Loan Forgiveness
Article continues below advertisement
The Department of Education found that DeVry "repeatedly misled" prospective students with a job placement statistic
In a press release in Feb. 2022, the Department of Education announced that its review of "voluminous amounts of evidence" had determined that DeVry University "repeatedly misled" prospective students with a claim that 90 percent of DeVry graduates who actively seek employment landed a job in their field of study within six months of graduation.
Article continues below advertisement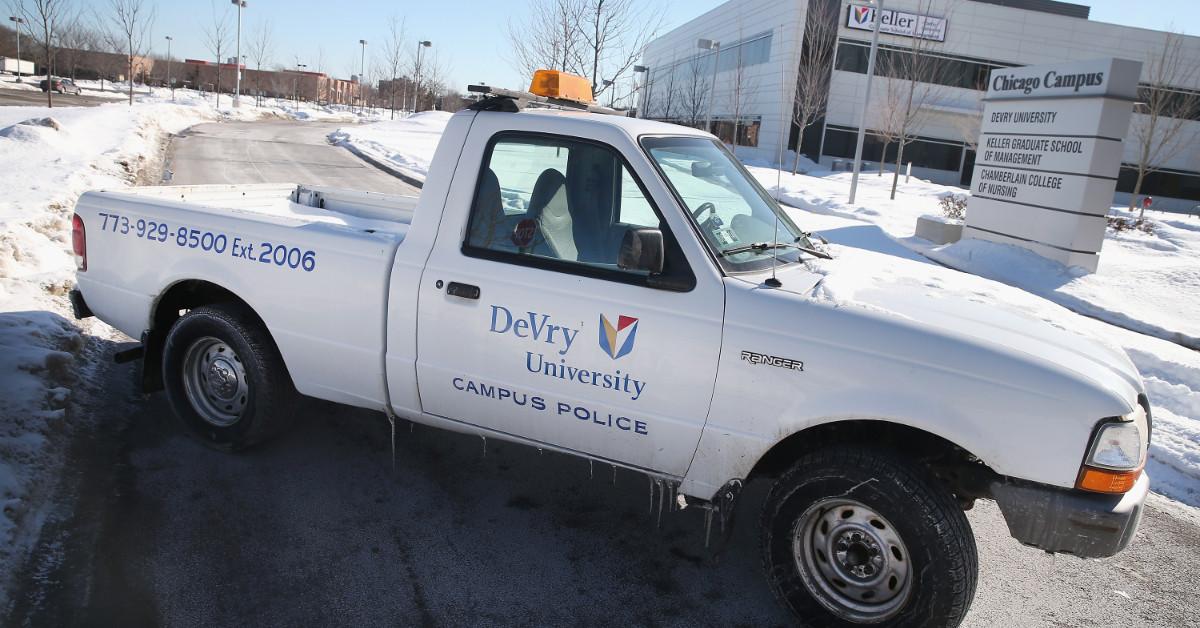 Actually, DeVry's job placement rate was around 58 percent, the department said. In fact, some of the people counted within the 90 percent statistic had gotten jobs even before enrolling at DeVry. Furthermore, the department noted, DeVry "excluded from its calculation large numbers of graduates who were in fact actively looking for work simply because they did not conduct a search in the manner that the University's Career Services department preferred."
Article continues below advertisement
And in the Aug. 16 update, the Department of Education stated it had notified DeVry that the school is liable for nearly $24 million in approved borrower defense claims and that DeVry "can submit information and arguments for why it should not be required to pay these liabilities or request a hearing before the Department's Office of Hearings and Appeals."
Article continues below advertisement
Former DeVry students can file a borrower discharge claim for possible loan forgiveness
On that webpage, the Department of Education says that if you are a federal loan student borrower who "attended a school that you believe misled you or engaged in other misconduct, or can demonstrate that the school violated state law related to your loan or to the educational services provided," you should complete the application, which takes approximately 30 minutes. To do so, you need an FSA ID, your enrollment dates, and documentation to support your claim of borrower defense.
According to the FTC help page, the Department of Education will notify those who have already submitted a borrower defense claim if their claim was approved, and applicants can also check the status of their application with the "Manage Applications" feature on the same Borrower Defense Loan Discharge webpage.