For-Profit Colleges Defrauded Students — Biden Takes Action
President Biden continues to provide debt relief for defrauded students who fell victim to for-profit college schemes. The list is lengthy.
President Joe Biden has been on a roll relieving public service workers and defrauded college students of their debts. From ITT Technical Institute to Corinthian Colleges, many for-profit colleges have taken advantage of students, something the federal government recognizes.
Article continues below advertisement
Article continues below advertisement
Some for-profit U.S. colleges took especially heinous actions in defrauding students, causing lasting financial damage in the process. For them, debt relief is a reparation, not a head start.
Defrauded Corinthian Colleges students receive loan forgiveness.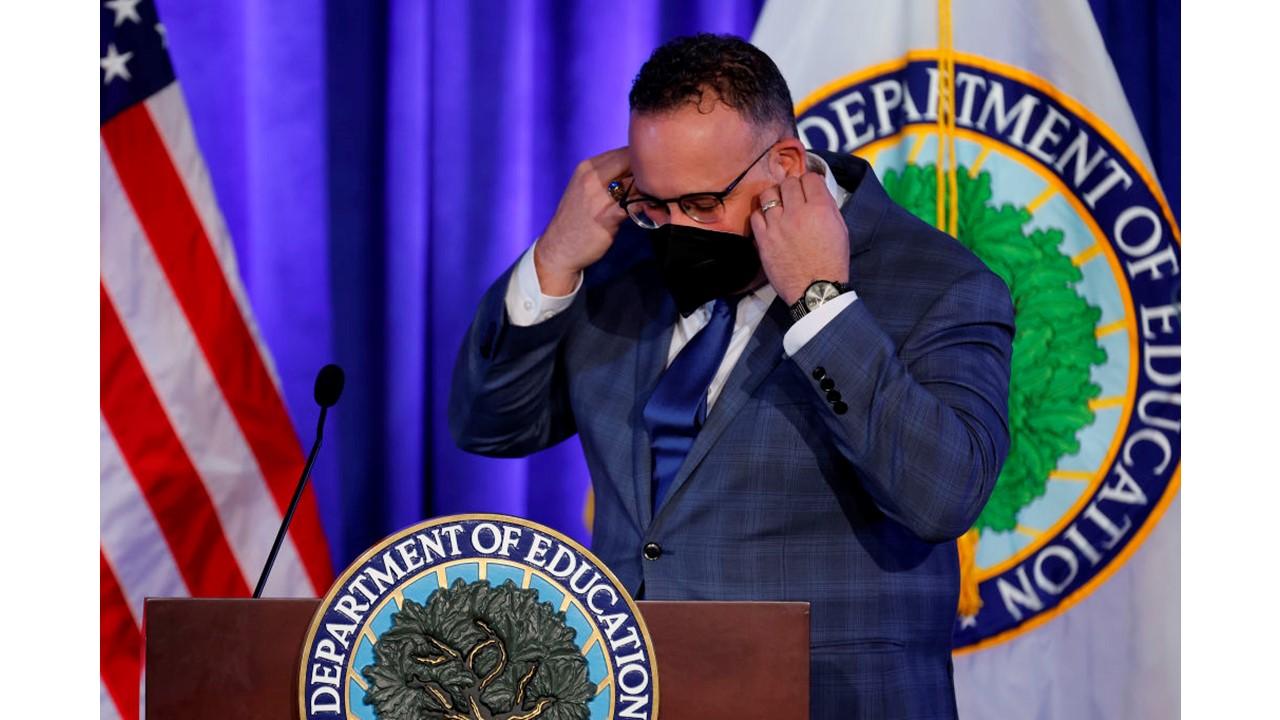 On June 1, the U.S. Department of Education announced debt relief for 560,000 student loan borrowers who attended an institution in the for-profit Corinthian Colleges network. The debt relief round amounts to $5.8 billion, or an average of more than $10,000 per student. Former students had to know about and navigate the forgiveness process in earlier forgiveness rounds, but this one is automatic.
Article continues below advertisement
Corinthian Colleges was a chain of higher education institutions that operated from 1995–2015. The company filed for bankruptcy and shuttered more than 100 campuses nationwide (Everest, WyoTech, and Heald Colleges) amid charges of fraud under the administration of former President Barack Obama. An investigation uncovered that Corinthian Colleges was lying about graduation rates and the success of its students.
The Corinthian Colleges case ultimately inspired the downfall of other for-profit colleges that defrauded students.
Article continues below advertisement
Article continues below advertisement
The government has forgiven loans for these for-profit colleges.
In February, the Department of Education forgave loans for 16,000 borrowers defrauded by a collection of for-profit colleges — DeVry University, ITT Technical Institute, Westwood College, and Minnesota School of Business (Globe University).
DeVry is the only one of the bunch that remains open and students can still get federal loans to attend the university.
Article continues below advertisement
The SEC had to get involved with ITT Tech and investigated the institution for lying about the high rates of default and late payments on student loans of former students. ITT Tech students received a separate $330 million in student loan forgiveness in 2020.
Article continues below advertisement
Other for-profit colleges have also closed.
The Art Institute of Philadelphia closed in 2018 along with 30 other for-profit colleges under parent company Dream Center Education Holdings. Various lawsuits against Dream Center institutions led to the closures. While Dream Center was a nonprofit religious group, it recently purchased the schools from a pair of for-profit companies.
Article continues below advertisement
Education Corporation of America (ECA) closed 70 campuses nationwide in 2018 (Brightwood Colleges, Brightwood Career Institutes, and Virginia Colleges). An organization called Accrediting Council for Independent Colleges and Schools had accredited ECA, but the council lost its license under the Obama-era scrutiny of for-profit colleges.
Education Management Corporation (EMC, which once owned Art Institutes, Argosy, and South University chains) went bankrupt in 2018, simultaneously closing 110 campuses nationwide. EMC forgave $100 million in student loans and had to pay a $99.5 million lawsuit settlement.
When for-profit colleges began to decline in the early 2010s, they did so rapidly. Now, the White House is pushing for widespread loan forgiveness for defrauded students. What's arguably more impressive is the push for automated loan forgiveness, which doesn't require any action on behalf of the defrauded students themselves.