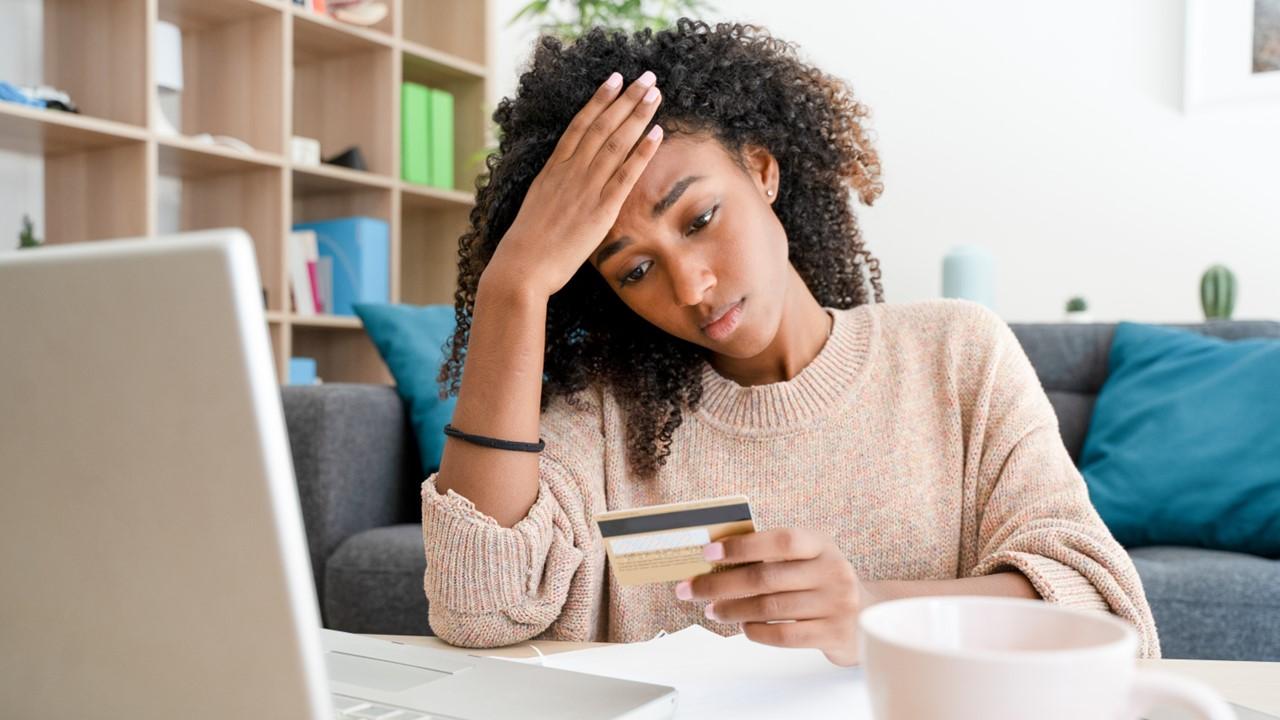 Need Relief From Credit Card Debt? How to Get a Lower Interest Rate
Article continues below advertisement
Article continues below advertisement
With more hikes on the way, consumers are feeling the crunch and as rates go up, credit card debt increases too. So, if you're wondering how to get a lower interest rate on a credit card, we've got you covered. Keep reading for all the details.
There are ways to get a lower interest rate on a card.
If you get anxiety watching your credit card interest increase, and your available funds decrease, you'll want to find a lower interest rate, also known as APR, on your credit card.
Article continues below advertisement
Luckily, there are ways you can get a lower credit card interest rate:
Pay down your balance: The higher your balance, the higher your interest rate. Try to pay down your balance as much as possible to reduce your interest charges.
Consider a personal loan: Personal loans often have lower interest rates than credit cards, so you may be able to save money on interest charges.
Improve your credit score: Your credit score is one of the biggest factors that determines your interest rate. If you have a long history of good credit, you're more likely to get a better offer with lower interest rates. If your credit isn't the best, work to improve it by paying off your debt, paying your bills on time, and keeping your accounts open.
Ask your credit card company: If you're a responsible customer who's established a history of on-time payments and you have a good credit score, securing a lower rate could be as easy as asking your credit card company.
Article continues below advertisement
Article continues below advertisement
Find competing cards: Look around for credit cards similar to yours and compare the interest rates. Many credit card companies offer low introductory rates for new customers. So, you may be able to transfer your balance to a card with a lower or equally competitive interest rate.
Try a balance transfer credit card: A balance transfer card with a low or 0 percent introductory APR may provide you a lower rate on your debt by transferring the balance to save money on your repayment.
What is a good interest rate on a credit card?
The best APR you can get on a credit card is the introductory rate of 0 percent. Many cards offer a promotional APR to new customers for 12 months or longer, but after the introductory period is over, the interest rate will rise to the ongoing APR.
If you don't carry a balance on your card, you won't be charged interest.
Will a lower interest rate hurt my credit?
No, a lower interest rate won't hurt your credit score. In fact, it might even help. Since the monthly payments are lower, it's easier to pay off your balance and avoid missed or late payments.