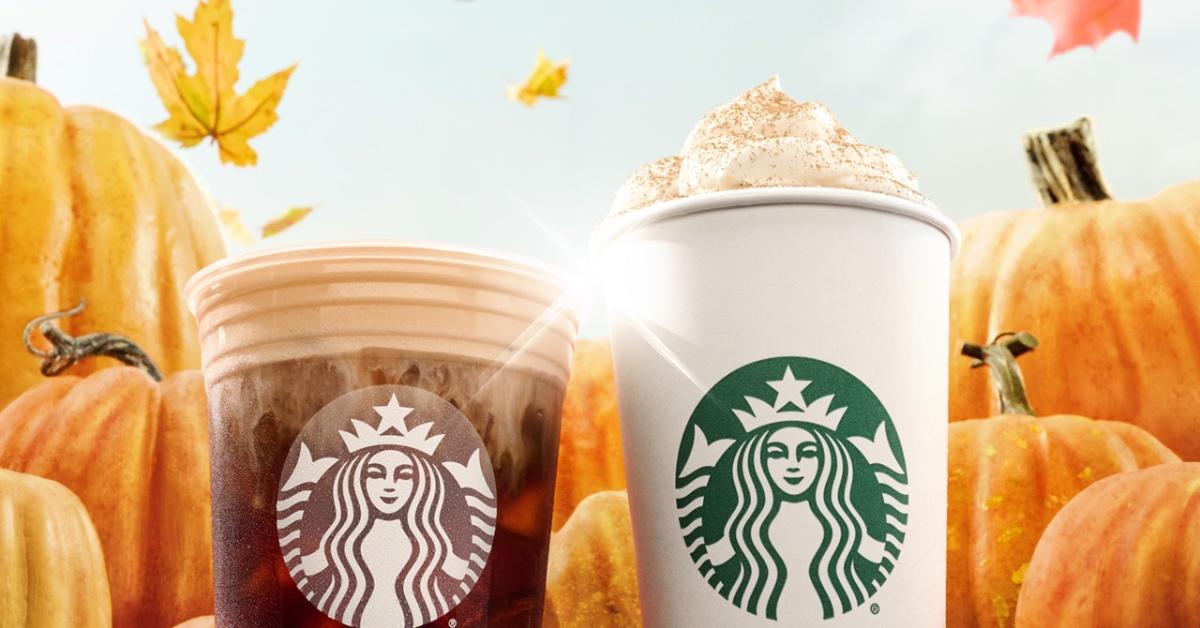 Pumpkin Spice Season Is Here — but Why Are Products So Expensive?
If there's one thing we can depend on the fall season for, it's the cool breeze and that delicious pumpkin spice flavoring. For nearly two decades, pumpkin spice has become a signature fall flavor retailers use to create scrumptious treats and beverages. And while most would agree that the limited-time flavor is rather tasty, pumpkin spice products are quite expensive.
Article continues below advertisement
Retailers and restaurants are well aware of how in-demand pumpkin spice is and they aren't afraid to capitalize on it. If the price of your Pumpkin Spiced Latte from Starbucks or the Pumpkin Spiced Teeny Tiny Pretzels from Trader Joe's has you stroking your chin confused, you'll want to keep reading to find out what's causing the price of these specialty food items to keep rising.
The cost of pumpkin-spiced-flavored foods is rising, but not because it is in short supply.
Many of the food items you buy today are more expensive than they were at the beginning of the year. While supply chain issues are one factor fueling the rise in prices, another is inflation.
But it isn't a lack of pumpkin spice that has retailers and restaurants charging a higher "tax" for it, it's the demand and the losses businesses have taken that are driving them to increase their prices.
Article continues below advertisement
MagnifyMoney recently conducted a study on pumpkin spice tax and found that "the average pumpkin spice tax across 80 grocery and coffee products from six retailers is 14.1 percent."
The source says the figure reflects a 60.2 percent increase from the last time it conducted the same study in October 2020. While the overall price of goods and services has helped drive the price of pumpkin-spiced-flavored everything up, there isn't a pumpkin spice shortage.
Therefore, it's safe to conclude that some retailers may be using the pumpkin spice craze to upcharge even more as a way to combat inflation.
Article continues below advertisement
Starbucks also increased the price for its Pumpkin Spice Latte by 18.3 percent.
Starbucks, among other companies, has increased the prices of its pumpkin-spiced products dramatically. According to data collected by MagnifyMoney, the price for a Starbucks' Pumpkin Spice Latte is up by 18.3 percent compared to its Cafe Latte (16-ounce).
Amazing how much a little flavoring can cost! But the Pumpkin Spice Latte isn't the only item that got a boost in price. Here's a look at some other products that have the highest pumpkin spice tax in 2022.
Article continues below advertisement
Target is one retailer that decreased its pumpkin spice tax.
Despite how high the pumpkin spice tax is for food items from Trader Joe's and Starbucks, Target is one that charges "3.4 percent less for pumpkin-related items across the products" analyzed by MagnifyMoney.
When comparing products, it appears Target's Good & Gather organic pumpkin spice instant oatmeal is 6.8 percent less than its maple brown sugar oatmeal.
Target also reportedly sells Pepperidge Farm Milano pumpkin spice cookies for 14.3 percent less than the cost of the dark chocolate cookies.
So, if you're a fan of anything pumpkin spiced, don't be surprised if you're hit with a price spike this year, and possibly next year too if the economy continues down the current path it is on.