Starbucks Gives Customers a Holiday 2022 Preview — Are Red Cups Coming Back?
Caffeine addicts and Starbucks devotees can rejoice that the Starbucks holiday season will kick off soon.
On Oct. 18, the coffee chain announced a preview of its newest holiday cups and coffee packages, which will soon be available in select Starbucks stores. But when will the iconic Starbucks red cups return to stores?
Article continues below advertisement
Although Starbucks hasn't officially announced the launch date for the 2022 holiday drinks or its free reusable cup promotion, sources agree it'll be sometime in November.
There are a few holiday-themed promotions to watch for at Starbucks this year.
Starbucks will likely bring back red cups for the 2022 holiday season — but when?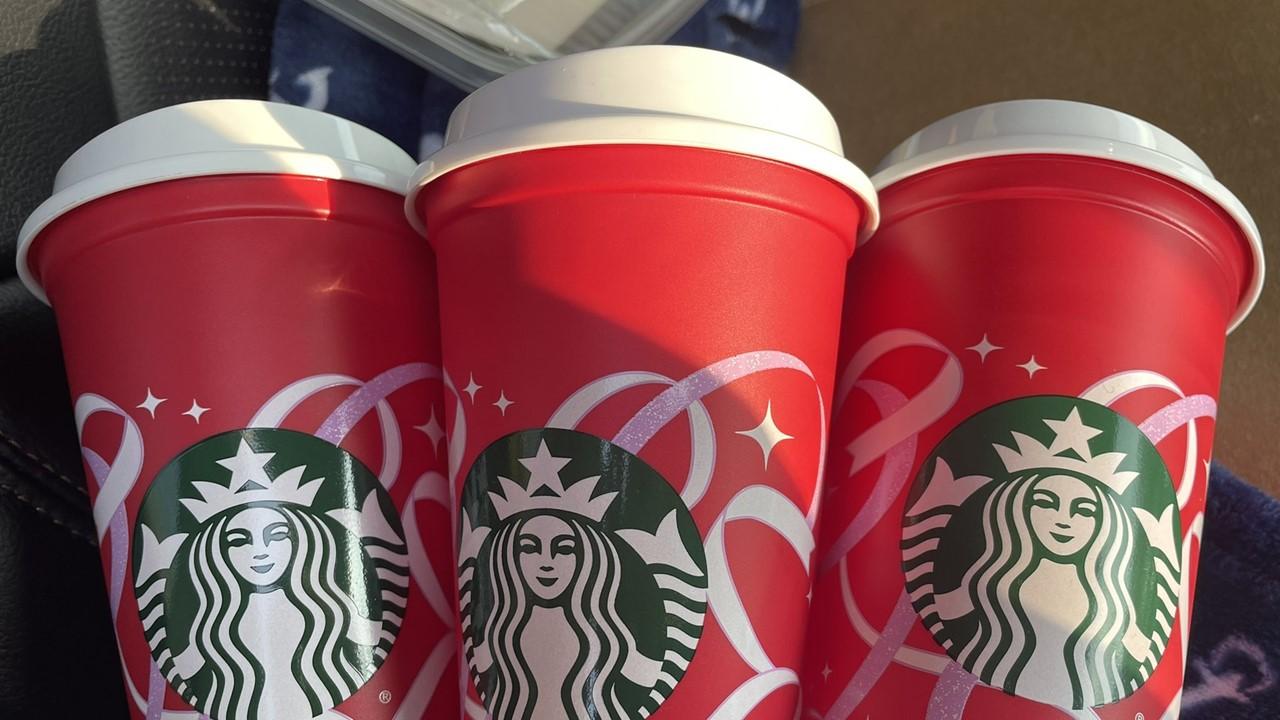 An event many Starbucks fans look forward to each year is the reusable holiday cup giveaway. In 2021, customers who ordered a holiday or fall beverage at Starbucks on Nov. 18 received a free reusable red cup. Starbucks aims to phase out disposable cups by 2025.
Article continues below advertisement
There isn't a free Starbucks drink, but with the free holiday cup, customers also received 10 cents off drink orders throughout the holiday season when using their (clean) reusable cups.
Last year, the fourth year of this promotion, honored the 50th anniversary of Starbucks.
For now, Starbucks is remaining quiet about the date of the 2022 red cups. The website countdowntoredcups.com says it'll be Nov. 7, while bestcoffeerecipes.com says they expect it to take place Nov. 17.
Since the company hasn't announced or confirmed the date, it's best to wait until you hear from them.
Article continues below advertisement
Here's a rundown of the Starbucks holiday drinks for 2022.
Starbucks also announced its lineup of at-home holiday coffee products, which you can purchase in grocery stores. A new product is the Gingerbread Flavored Coffee available in K-cups and ground coffee versions.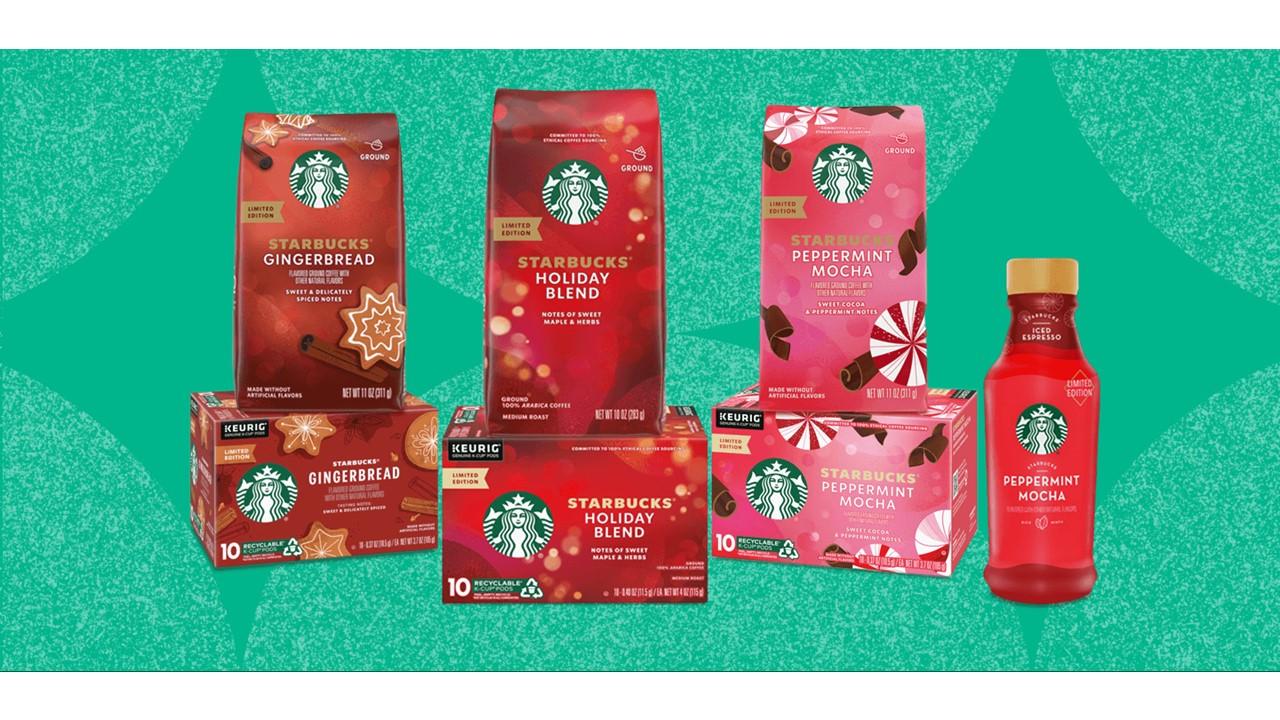 Article continues below advertisement
What are the Starbucks holiday gifts in 2022?
Without giving a specific date, Starbucks unveiled its 2022 holiday gift lineup on Oct. 18. The gifts are set to arrive in Starbucks stores in the near future, just in time for the holiday season.
These items are in addition to everyday items but with a bit of festivity for Christmas and the surrounding holidays.
The Holiday Blend and Peppermint Mocha Flavored Coffees will be on sale online and in retail stores, also in both ground coffee and K-cup form. Finally, an iced espresso peppermint mocha with flavors of peppermint and chocolate will be sold in 14-oz. bottles.
Article continues below advertisement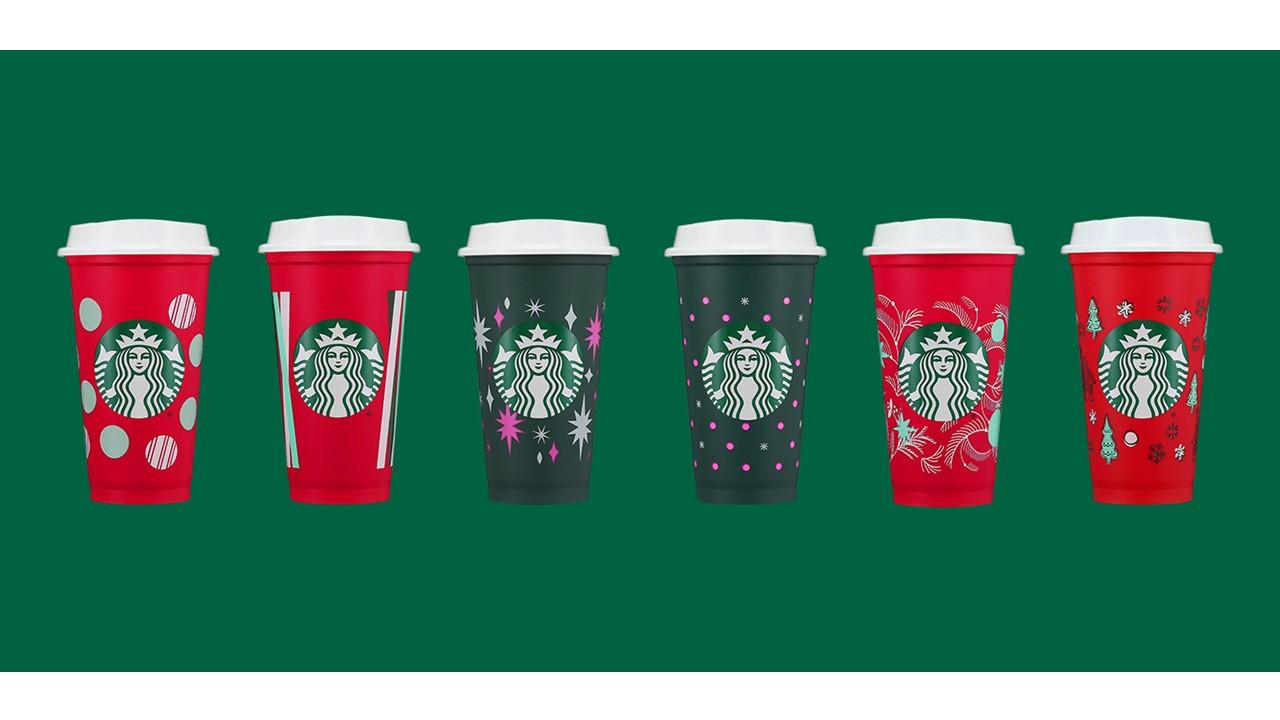 First of all, the Christmas Blend and Holiday Blend coffee will be available in Starbucks stores. These will be $15.95 per one-pound package. The Christmas blend, which was first offered in 1984, will be available in whole-bean, ground, and decaffeinated versions.
Most of the other holiday gifts are cups and tumblers in various festive hues. The Bling Cold Cups have a suggested retail price of $29.95, and matching ornaments are $14.95.
Similarly, the Starbucks jeweled cold cups also hold 24 ounces and have matching ornaments.
Article continues below advertisement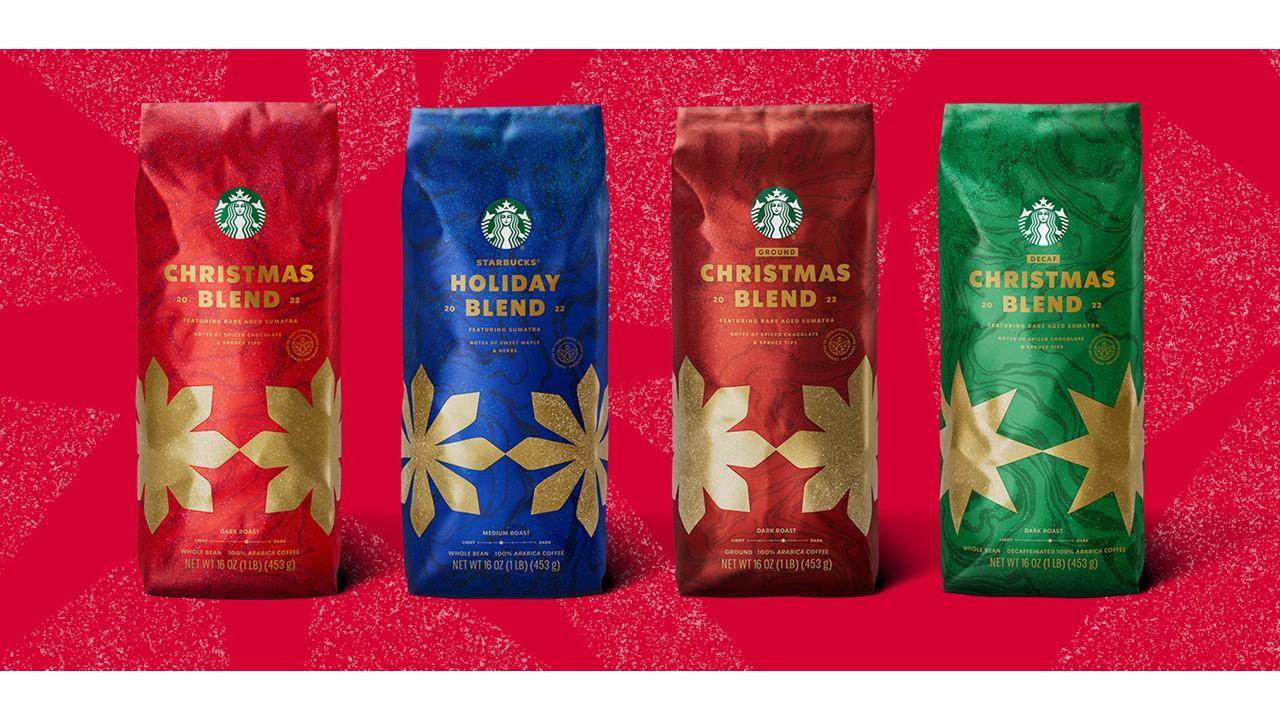 The "Gradient Candy Water Bottle" is $24.95, in shades of pink and red. Also available are the Light Pink Lace Cup and the Enchanted Forest Cup.
A 12-oz. Mint Poinsettia Tumbler will cost $19.95. There will also be a color-changing hot cup set, including 6 cups for $19.95.
Stay tuned for the latest updates on holiday promotions and red cups from Starbucks.