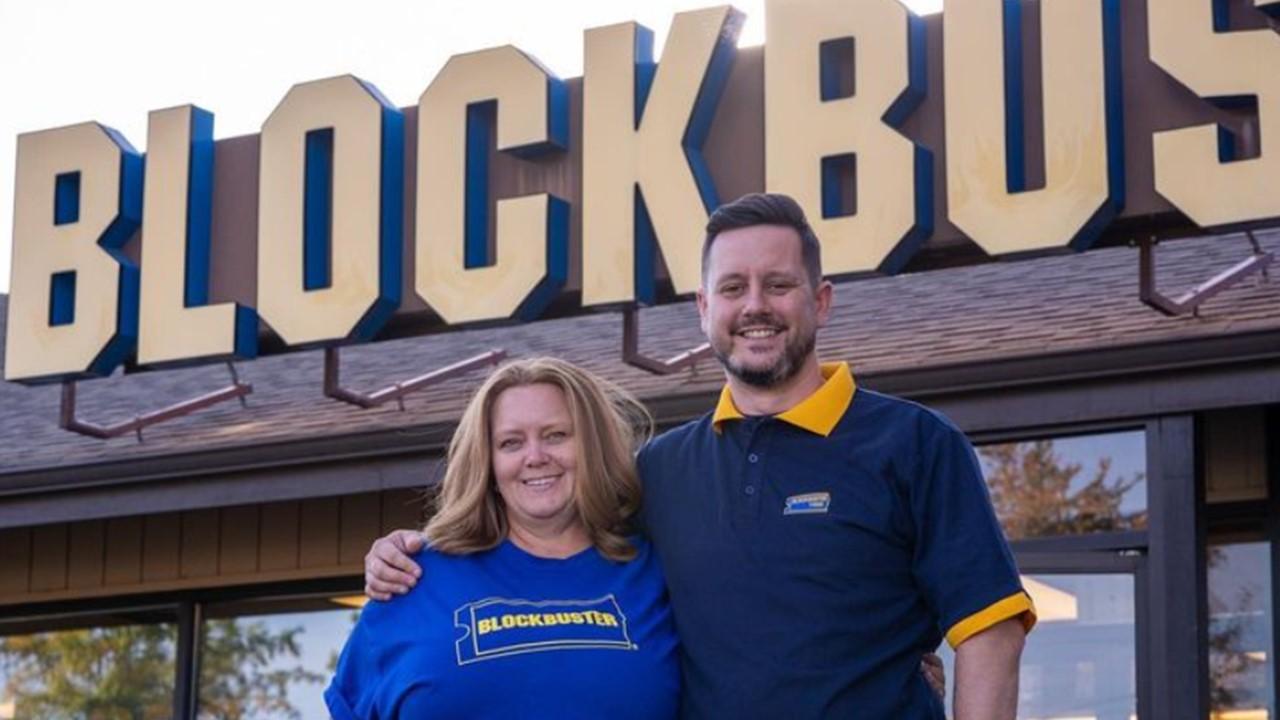 The Blockbuster Name Is Still Alive in 2022 — Where to Find a Location
If you grew up from the late 1980s to the early 2000s, you likely visited Blockbuster dozens of times throughout your childhood. The video rental retailer is not only credited for making Friday nights complete, but most can agree that it helped bring families together as they searched for a film (and movie theater snacks) that everyone could enjoy.
So, are there any more Blockbusters still open in 2022?
Article continues below advertisement
Blockbuster had a great run while there was a demand for VHS tapes and DVDs rentals, but as that died down, so did the number of operating stores. Blockbuster went from being a giant corporation with 9,094 stores in 2004 to one that was in dire need of bankruptcy protection.
As saddening as it was to witness Blockbuster's rise and fall, there is a silver lining–there is still one Blockbuster location standing today. Here's where to find it.
Is there a Blockbuster still open in 2022?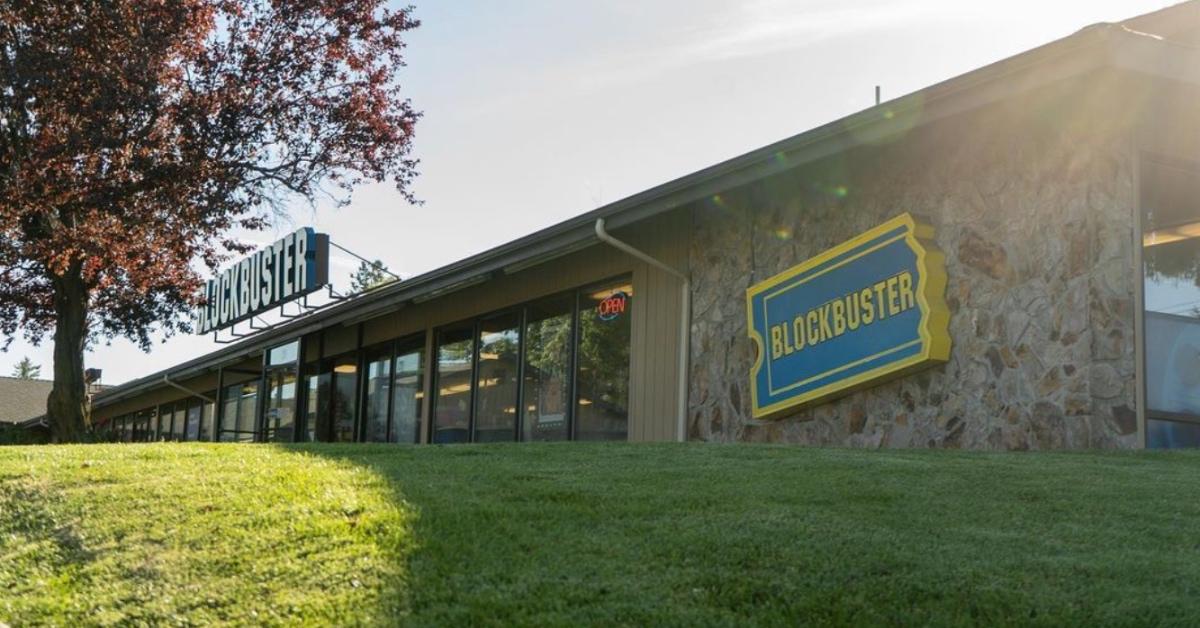 There are many memorable events we can recall happening in 2019. Former President Donald Trump was impeached for the first time and news of the college admissions cheating scandal involving actress Felicity Huffman was made public. It was also the year when Blockbuster had established it had only one store left. Where, you ask?
Article continues below advertisement
In 2022, the final Blockbuster store was still standing and you can find it in Bend, Ore. The store is owned by Ken and Debbie Tisher, who opened their own chain of video stores after moving to Bend in 1990. After running their video stores for 10 years, the couple (and their parents) decided to become a Blockbuster franchise in June 2000, according to the store's website.
Today, the couple is still operating the last Blockbuster store located at 211 NE Revere and uses all the proceeds from product sales to keep the store open.
Article continues below advertisement
Why did Blockbuster collapse?
Blockbuster's business model, which enabled consumers to rent movies (some previously released in theaters) and watch them comfortably at their homes, was a new and exciting model. And it was this concept that helped drive Blockbuster from operating one store in Dallas, Texas (1985) to operating over 9,000 by 2004.
Article continues below advertisement
Consumers of all types were taken aback by the idea of being able to watch movies without having to commit to purchasing them. And if we're being honest, the popcorn vending machines were the icing on the cake. But as consumer behavior began changing and technology evolved, there wasn't a need for Blockbuster's services any longer.
The launch of Redbox in 2004 and Netflix streaming in 2007 also didn't help.
By 2010, Blockbuster had shut down thousands of its stores, leaving it with a mere 1,700 locations. It also filed for bankruptcy. Then, in April 2011, the corporation decided to auction off its remaining stores, with Dish Network serving as the winning bidder.
Article continues below advertisement
After purchasing the remaining Blockbuster stores for $320 million, the satellite TV provider eventually closed all of the corporate-owned stores, leaving just a few franchise locations to survive on their own. Sadly, most of the franchise locations weren't able to weather the storm, leaving the location in Bend, Ore. with the responsibility of keeping the Blockbuster name alive.
Also responsible for its demise, Netflix is keeping Blockbuster's name relevant through its latest series Blockbuster, which begins streaming on the platform on Nov. 3, 2022.