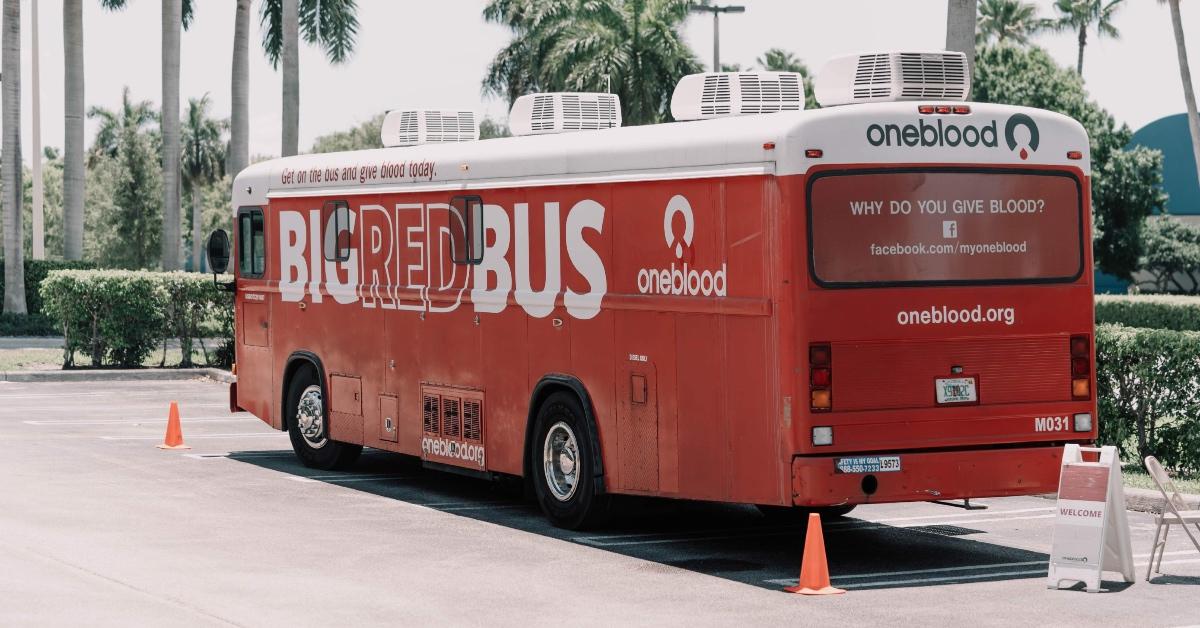 Donate Blood and Get Rewarded With Gift Cards and Other Incentives
If you're looking for a way to give back to others and possibly even get a free health screening, consider donating blood. For each blood donation you give, which is usually about one pint, you can potentially save up to three lives, according to the Community Blood Center. And to make the generous act even more worth your while, some places will also give you gift cards along with other incentives.
Article continues below advertisement
Article continues below advertisement
Although not all blood banks and organizations reward you for rolling up your sleeve, there are a handful that will. Keep reading to find out which three places provide you with perks in exchange for your blood.
The American Red Cross is offering Amazon eGift cards for blood donations.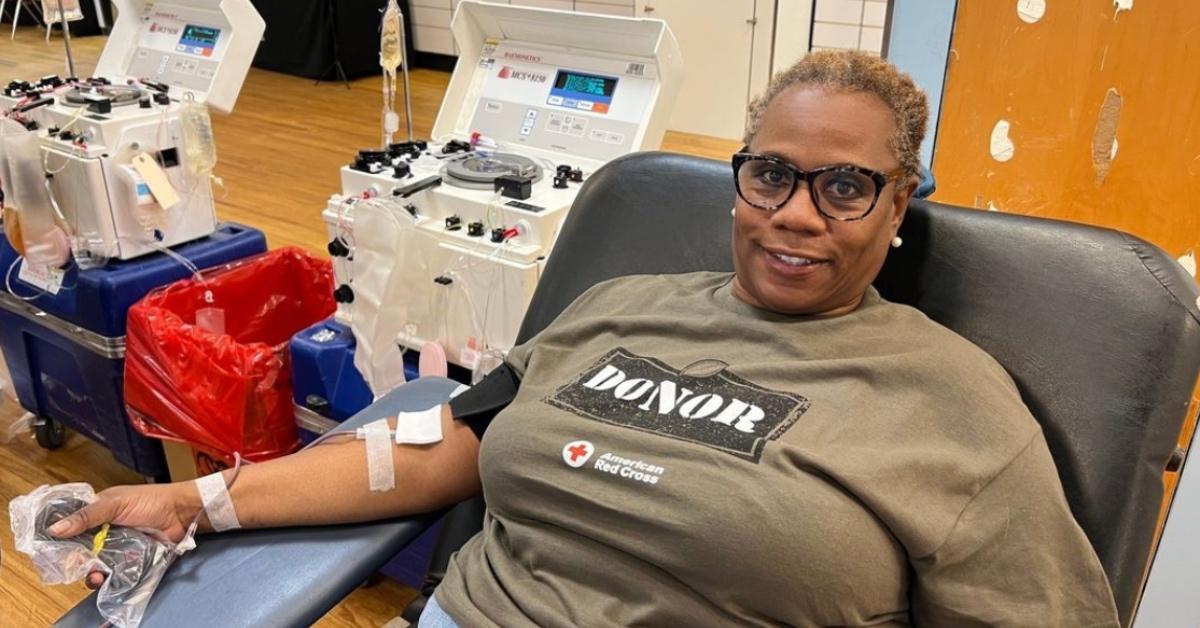 The American Red Cross is giving out $10 Amazon eGift cards to those who come out and donate blood. Instructions on how to redeem the gift cards will be sent via email within 30 days after you donate. Those who visit a local American Red Cross between now and Feb. 28, 2023, will also be entered for a chance to win a trip to Clearwater Beach, Fla.
Article continues below advertisement
The trip carries an estimated value of $4,850 and includes a round-trip for two to Tampa, a three-night stay at the Wyndham Grand Clearwater Beach, a $750 gift card, and a $100 voucher to the resort's Ocean Hai restaurant.
To schedule an appointment to donate blood to the American Red Cross, visit the organization's website.
Earn up to $100 in gift cards by donating blood to OneBlood.
OneBlood is another non-profit that offers blood donors incentives for saving lives. Currently, OneBlood is giving out $20 eGift cards and long-sleeve t-shirts to those who donate blood for the first time. And if you complete a second donation, you'll receive a $20 eGift card plus a $10 challenge reward. For those who donate a third time, they'll receive a $20 eGift card plus a $20 challenge reward.
Article continues below advertisement
Article continues below advertisement
In total, you could collect $100 in eGift cards for donating three times to OneBlood. Anyone who does donate and is entitled to a gift card should receive it via email within three days after they reach their milestone.
For a limited time, OneBlood is also handing out two free Orlando Magic game tickets if you successfully donate at select locations.
What gift cards can you get from OneBlood?
Once you receive an eGift card from OneBlood for your blood donation, you can redeem it at any of the following retailers:
Aéropostale
Amazon
AMC
American Eagle Outfitters
Apple
Barnes & Noble
Bass Pro Shops
Bed Bath & Beyond
Bloomin' Brands
Chili's Grill & Bar
Cracker Barrel Old Country Store
Darden Restaurants
Domino's Pizza
Dunkin'
Gap
Groupon
Grub Hub
Jiffy Lube
Maggiano's Little Italy
Nike
Nordstrom
Nordstrom Rack
Panera
Papa John's
Red Robin
Regal
Top Golf
T.J. Maxx
T.G.I Friday's
The Home Depot
Ulta Beauty
Walmart
OneBlood gift cards can be redeemed via your donor portal.
Article continues below advertisement
Vitalant also gives gift cards for donating blood.
If you donate blood to Vitalant anytime between now and Feb. 28, 2023, you'll receive a $10 Amazon eGift card. Vitalant has 120 locations across 40 states.
Article continues below advertisement
What rewards do you get for donating blood?
Each of the organizations mentioned above are known to provide different incentives to those who donate blood. While some will provide $10 or $20 eGift cards to Amazon and other retailers, others reward donors with branded t-shirts, event tickets, and more. As for those who donate platelets, they tend to receive large rewards, often in the form of eGift cards.
You can always visit an organization's website or social media page to find out what rewards are being offered and for how long.