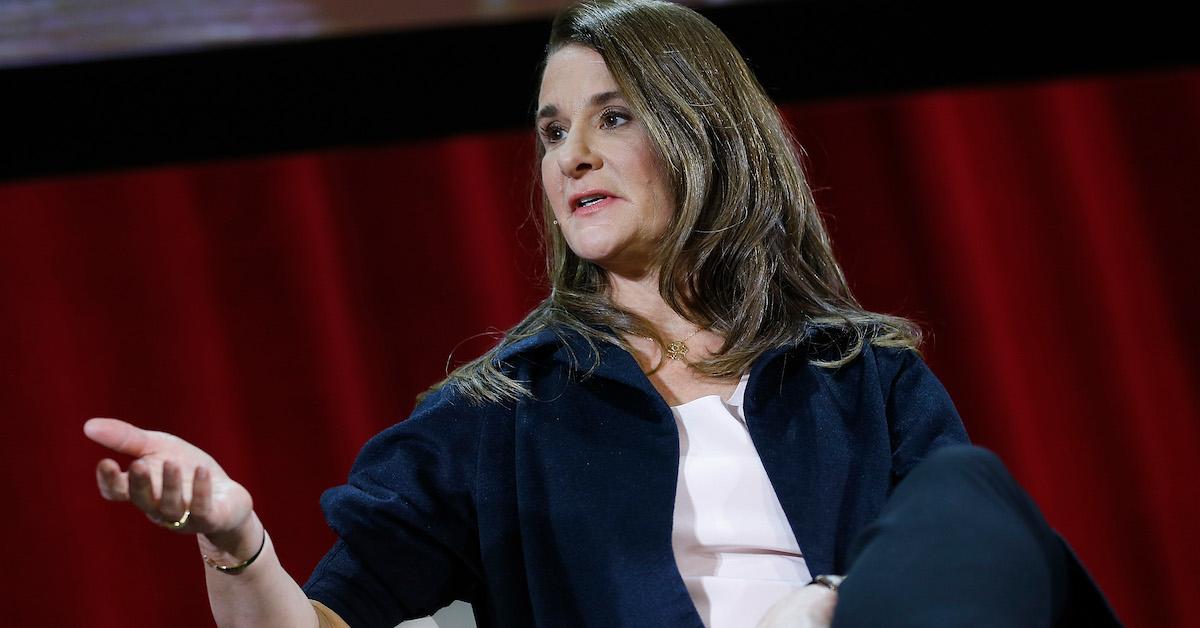 How Much Money Has Melinda Gates Given to Charity?
Like many charitable billionaires, Melinda and Bill Gates signed the Giving Pledge, but how much of her fortune has the newly single Melinda given to charity so far?
Back in 2010, Bill Gates and Warren Buffett founded The Giving Pledge, which encourages fellow billionaires to pledge to give at least half of their fortunes to charity, either during their lifetimes or upon their deaths. At the time, Melinda French Gates was married to the Microsoft founder and among the signatories. So, how much of that fortune has she given away so far?
Article continues below advertisement
Article continues below advertisement
Although French Gates' fortune is somewhat more modest since her romantic relationship with her Bill and Melinda Gates Foundation co-chair ended, she is still a member of the billionaires' club.
Melinda French Gates tells Gayle King giving half her fotune to charity won't change her life much.
The philanthropist recently sat down with CBS Mornings anchor Gayle King for her first interview since ending her 27-year marriage. In addition to discussing her reservations over meeting with the late Jeffrey Epstein, who died in jail awaiting trial for sex trafficking, French Gates talked about the responsibility she feels to uplift others as somebody with a lot of money and influence.
Article continues below advertisement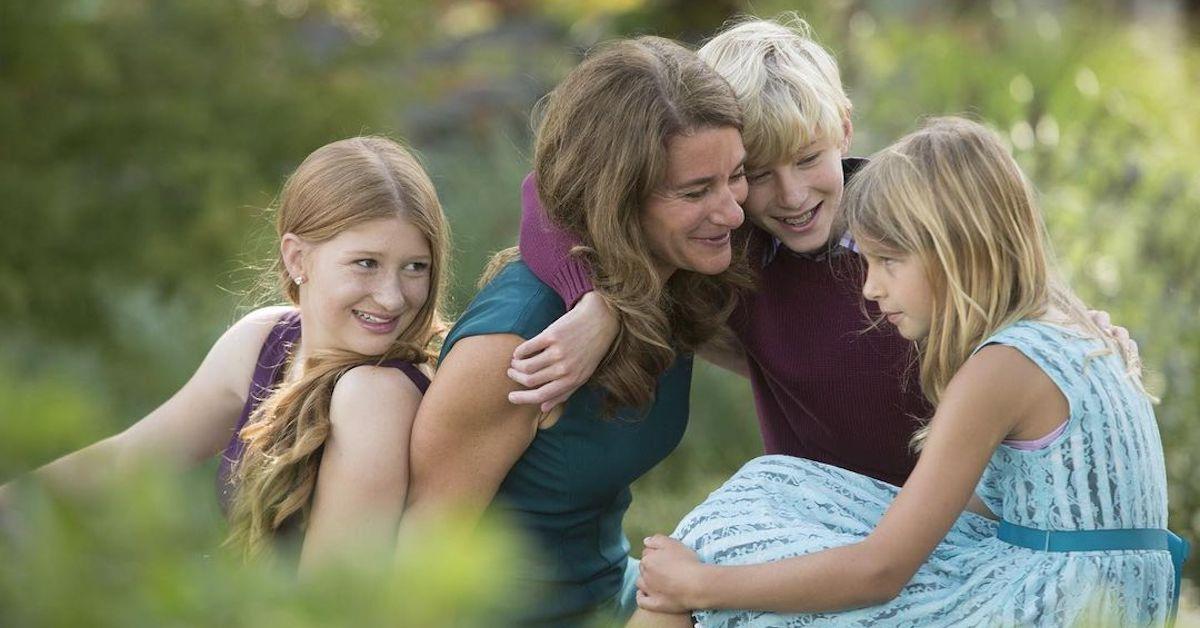 "I do believe that if you are lucky enough to be a billionaire, believe me, you can give away half of it and not change your life," she told King. "We should have a society where if for whatever reason wealth is in your hands, you, you put it back in society so that you change and you lift up others."
Article continues below advertisement
Article continues below advertisement
While it's difficult to get hard numbers on charitable contributions made my French Gates alone, she and her ex-husband gave $15 billion in 2021 to their charitable foundation, comprising more than half of the charitable dollars given that calendar year by the wealthiest Americans. Though the Gates Foundation has several initiatives, the majority aim to cure and treat infectious diseases and fight poverty around the globe.
French Gates is also committed to giving through investment rather than just charity.
On top of her charitable work, French Gates has focused in the last several years on looking beyond traditional philanthropy to other ways she can use her capital and influence to uplift others. With her investment firm, Pivotal Ventures, she seeks to provide seed capital to innovators whose ideas will bring more women in general and women of color in particular into technology and political office.
Article continues below advertisement
Pivotal Ventures is also interested in funding projects in the fields of adolescent mental health and family caregiving. The firm also partners on initiatives to pass comprehensive federal paid leave legislation.
Article continues below advertisement
Article continues below advertisement
Pivotal Ventures is similar to the many startup incubators of Silicon Valley, but with a specific focus on uplifting people and ideas that don't typically nab the capital investment and mentorship such incubator houses provide. However, Pivotal Ventures isn't a 501(c)(3), and there aren't public records of the amount of money coming in or going out.
Melinda French Gates is worth $6 billion, so her pledge holds her to donating at least half that.
It's pretty modest compared to her ex Bill Gates' net worth of $129 billion but if French Gates holds true to her word, she will donate at least $3 billion to charity in her lifetime, based on her current estimated net worth.
Article continues below advertisement
Article continues below advertisement
Melinda French Gates
Philanthropist, computer scientist
Melinda French Gates is the co-chair of the Bill and Melinda Gates Foundation and founder of Pivotal Ventures. She previously was general manager at Microsoft.
Birthdate: August 15, 1964
Birthplace: Dallas, Tex.
Parents: Raymond Joseph French Jr., Elaine Agnes Amerland
Spouse: Bill Gates (m. 1994, div. 2021)
Children: Jennifer, Rory, and Phoebe Gates
Education: Received her BA and MBA from Duke University in 1986 and 1987, respectively.
The bulk of French Gates' wealth comes from her stock comes from stock holdings, primarily Microsoft Corporation shares granted to her during her tenure at the Redmond, Wash. software company.