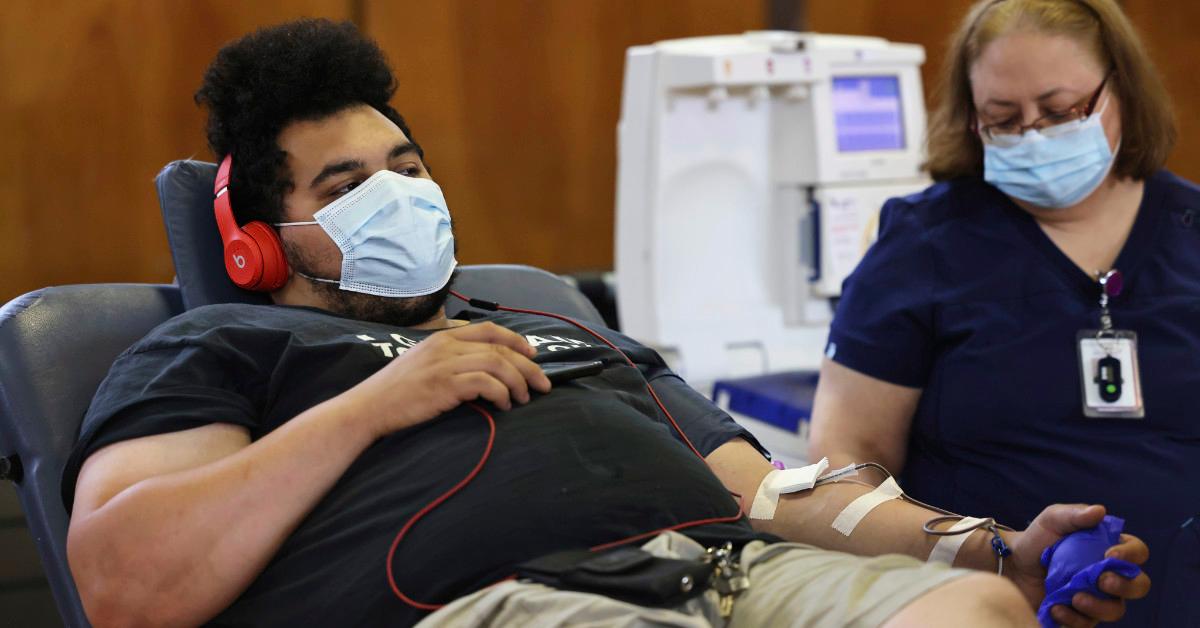 Amid Blood Shortage, Red Cross Says Vaccinated People Can Donate Blood
Not only can vaccinated people donate blood, but the American Red Cross needs them to. The organization announced a blood shortage in September. "Throughout the pandemic, we have experienced challenges collecting blood for patients from blood drive cancellations to surging hospital demand. Now with decreased blood donor turnout, our Red Cross blood supply has dropped to the lowest it has been at this time of year since 2015," Red Cross Biomedical Services President Chris Hrouda said at the time.
Article continues below advertisement
Article continues below advertisement
"We recognize that this is a trying time for our country as we balance the new demands of returning to former routines with the ongoing pandemic, but lifesaving blood donations remains essential for hospitals patients in need of emergency and medical care that can't wait," Hrouda added. "The Red Cross is working around the clock to meet the blood needs of hospitals and patients—but we can't do it alone."
Vaccinated individuals can donate blood, platelets, or plasma.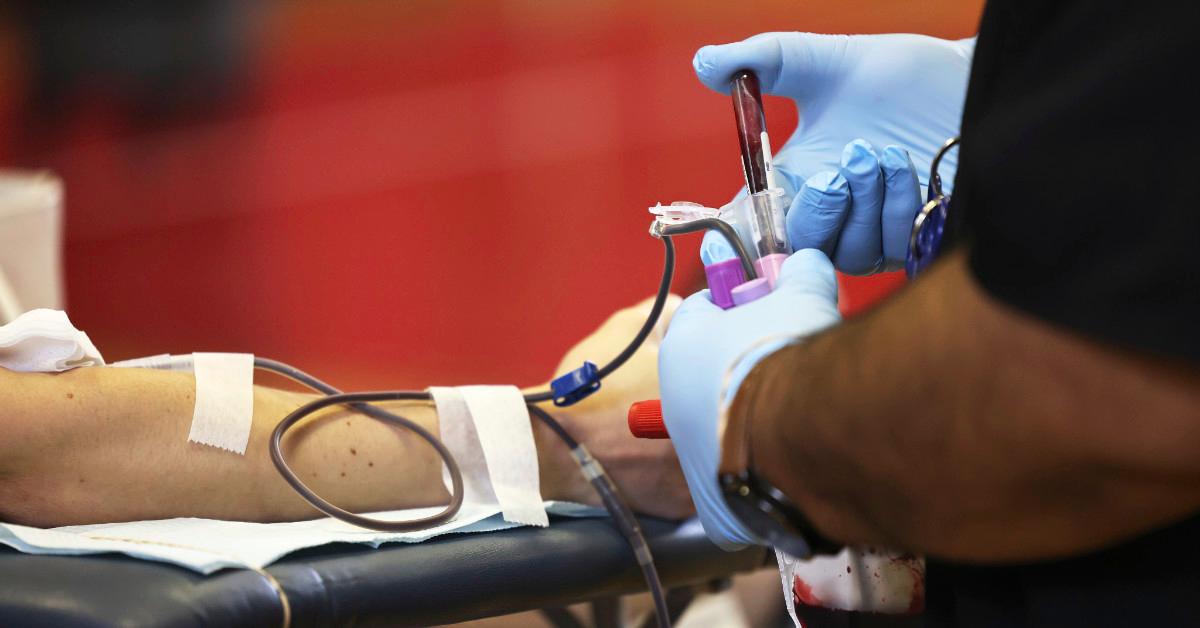 On its website, the American Red Cross states that individuals who have received a COVID-19 vaccine can still donate blood, platelets, or plasma. The organization tells donors that they will need to provide the name of the manufacturer of the vaccine they received. The Red Cross encourages donors to bring their vaccination cards with them.
Article continues below advertisement
There isn't a deferral time for eligible blood donors vaccinated with an inactivated or mRNA-based COVID-19 vaccine manufactured by AstraZeneca, Janssen/J&J, Moderna, Novavax, or Pfizer, the Red Cross adds. Eligible blood donors who received a live attenuated COVID-19 vaccine or don't know the type of vaccine they received, are required to wait two weeks before giving blood. The organization directs donors with other eligibility questions to call 1-800-RED CROSS (1-800-733-2767).
The American Red Cross has outlined its safety protocols.
The Red Cross says that the safety of its blood donors, blood recipients, volunteers, and employees is its top priority. The organization notes that no data or evidence show that COVID-19 is transmissible through blood transfusions. The Red Cross also only collects blood from individuals who are healthy and feeling well at the time of the donation, in addition to other eligibility requirements.
Article continues below advertisement
Article continues below advertisement
The Red Cross website lists the organization's safety protocols for the COVID-19 era, which include "enhanced disinfecting of surfaces and equipment, providing hand sanitizer for use before entering and throughout the donation appointment, [and] following social distancing practices between donors including donor beds, as well as waiting and refreshment areas."
Article continues below advertisement
The organization also requires face masks to be worn, regardless of vaccination status, at all blood donation centers and blood drives. The Red Cross encourages donors to bring their own blankets, although it does say that blankets used by platelet, Power Red, and AB Elite donors at Red Cross blood donation centers will be laundered after each use.
The Red Cross and health officials have been calling for blood donations throughout the COVID-19 pandemic. "We need people to start turning out in full force to give blood," Peter Marks, the director of the FDA's Center for Biologics Evaluation and Research, said in March 2020. "We need people to prevent the blood supply from getting depleted. We need it not to get to the point that surgeries are having to get canceled."