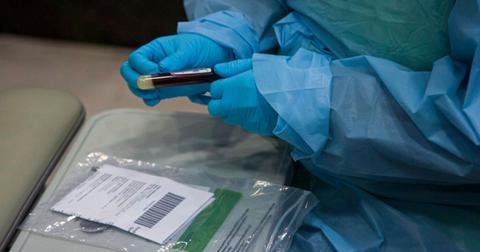 Why Plasma Stocks Are on Investors' Radar
By Ruchi Gupta

Updated
Plasma stocks have been on investors' radar during the COVID-19 pandemic. Plasma stocks are similar to COVID-19 epicenter stocks. In August, the FDA allowed hospitals to treat COVID-19 patients with blood plasma from people who have recovered from the disease. The FDA approval sparked a rally in plasma stocks.
Even before the COVID-19 pandemic, plasma was used as a medical treatment for patients with certain diseases. Plasma is the liquid component of blood where blood cells float. When a person gets sick, their body's immune system responds by producing antibodies to fight the disease. The antibodies float in the blood plasma.
Antibody-containing blood plasma can be collected and injected into the body of a patient suffering from a disease. The antibodies successfully fought the disease in another patient. The transfused antibodies can start fighting the disease until the patient's immune system can produce antibodies to join the fight.
Convalescent plasma involves giving a transfusion of blood plasma to transfer antibodies to fight the disease. Some studies have shown that convalescent plasma can treat COVID-19 patients. For example, a Mayo Clinic study showed that giving convalescent plasma to severely ill COVID-19 patients can reduce mortality. The FDA approved plasma-derived therapy as an emergency treatment to save the lives of COVID-19 patients.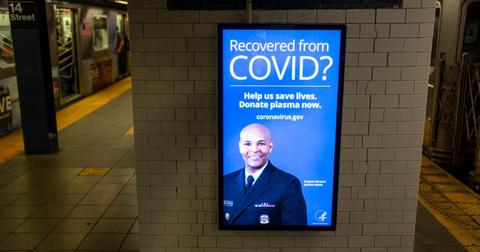 Are plasma stocks a good investment?
To facilitate plasma-derived therapy, there are companies that collect and purify convalescent plasma before it's transfused into patients who need it. The FDA's approval should boost plasma companies' sales, which should have a positive impact on plasma stocks. The Trump administration supports the FDA's efforts to treat COVID-19 patients with plasma.
Plasma from recovered COVID patients contains antibodies that could help those currently fighting Coronavirus.

We are eagerly accelerating the development of new therapies! pic.twitter.com/PTET4NELyO

— The White House (@WhiteHouse) July 30, 2020
"This is a powerful therapy that transfuses very, very strong antibodies from the blood of recovered patients to help treat patients battling a current infection. It's had an incredible rate of success," said President Trump.
Which plasma companies are publicly traded?
Investors seeking plasma stocks could benefit from the fight against the COVID-19 pandemic. There are a series of publicly traded plasma product companies involved in collecting convalescent plasma and transforming it into COVID-19 treatments.
ADMA Biologics runs plasma collection facilities. The company generates most of its revenue from selling plasma-based products. ADMA Biologics' clients include drug researchers and manufacturers involved in developing plasma-based COVID-19 treatments.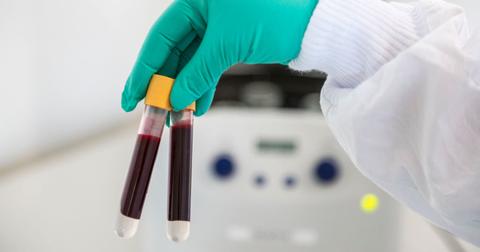 T2 Biosystems has built a technology used for diagnostic testing. The company's products help detect pathogens in the blood, which can be used to test COVID-19 convalescent plasma for safety.
Cerus Corporation is a blood product supplier with a global footprint. The company collects blood plasma that can be transformed into various medically useful products including therapies for rare diseases. Cerus Corporation's work includes combating the COVID-19 pandemic with convalescent plasma.
Liminal BioSciences is one of the biotech companies involved in developing plasma-derived therapies. The company is part of the alliance that seeks to combine efforts to develop a plasma-based treatment for COVID-19 patients.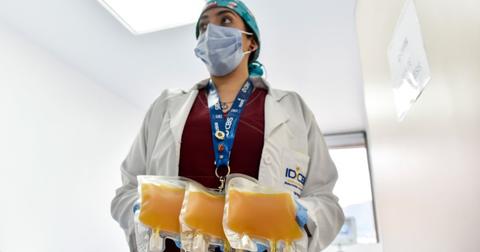 Grifols is a Spanish blood products company that operates plasma collection facilities around the world. Grifols is one of the plasma companies trying to fight the COVID-19 pandemic with plasma-derived therapies.
Kamada is a biopharmaceutical company that develops and markets plasma therapies. Currently, the company is working on a plasma-based treatment for COVID-19 patients.
Other publicly-traded plasma companies include Thermogenesis Holdings, CSL Behring, and Takeda Pharmaceutical. Thermogenesis Holdings has a joint venture with ImmuneCyte. The company is involved in producing COVID-19 plasma-derived therapies.
In addition to COVID-19 patients, the world's aging population may also need more plasma-derived therapy. The increased need for plasma therapy could provide a long tailwind for plasma stocks.