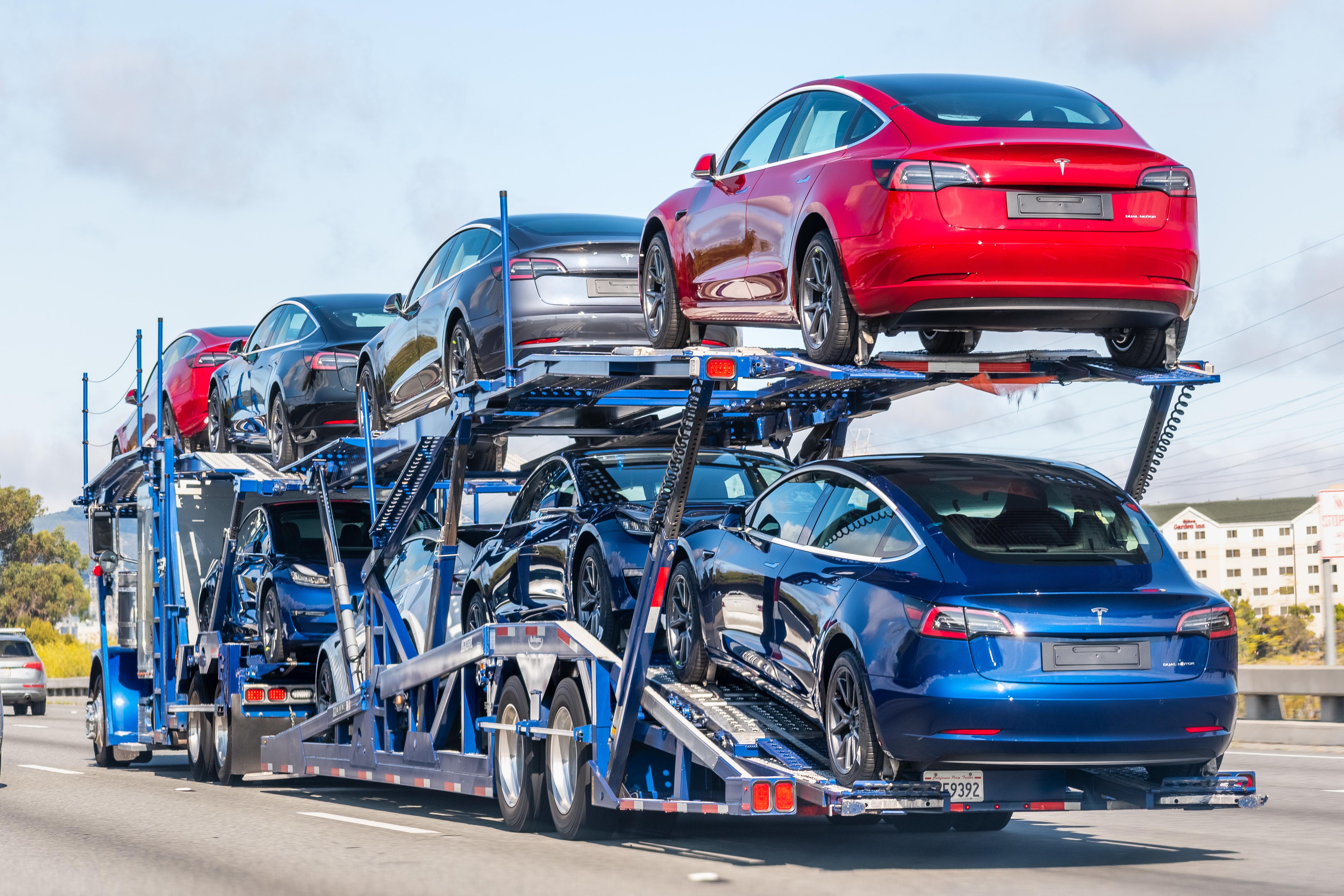 Ford or Tesla: Which Is a Better Stock to Buy?
By Mohit Oberoi, CFA

Mar. 25 2020, Updated 12:23 p.m. ET
Tesla and Ford stocks have fallen sharply amid the coronavirus-driven sell-off in equity markets. However, the fall in Ford stock and been much more severe. The stock has fallen 46% year-to-date. Recently, Ford stock fell to its lowest level since the 2008–2009 financial crisis.
While Tesla stock has pared most of its 2020 gains, it's still positive for the year. However, the stock has fallen almost 48% from its 52-week highs that it hit in February. After the massive correction in both of the stocks, which stock looks better at these levels?
Article continues below advertisement
Ford versus Tesla stock
Not many stocks have been spared during the broader market sell-off. Tesla and Ford stocks have fallen sharply over the last month. Tesla (NASDAQ:TSLA) bulls wouldn't want to see it compared with Ford (NYSE:F). However, as the coronavirus-led shutdowns have shown, Tesla can't continue normal operations with employees working from home. Tesla is a manufacturing company that doesn't have the luxury to work remotely like most tech companies. As a result, Tesla had to shut down its Freemont plant even though CEO Elon Musk tried to keep it open. Musk has been skeptical about the coronavirus. He has made some controversial statements about the deadly virus.
Which stock should you buy?
First, let's look at a few facts. Tesla is a pure-play electric vehicle producer, while Ford mainly produces ICE (internal combustion engine) cars. That said, Ford is betting big on electric vehicles. The company is in the process of launching full-electric versions of several of its best-selling models. Ford produces America's best-selling pick-up truck, the F-150. Tesla manufactures the Model 3, which outsells other electric vehicles in the US by a wide margin.
Article continues below advertisement
Ford's valuation
On Tuesday, Fitch lowered Ford's credit rating by one notch to "BBB-" with a negative outlook. The company has also suspended its dividend. Based on yesterday's closing prices, Ford had a market capitalization of $19.6 billion. The company has a 2020 PE ratio of 14x based on analysts' earnings estimates. Overall, automotive companies' 2020 earnings estimates will see a significant revision amid coronavirus-led shutdowns. Ford will keep its US plants shut after March 31 also. Currently, 2020 looks like the worst year for Ford since the 2008–2009 financial crisis. Earlier this week, Ford stock also fell to the lowest level since the financial crisis.
Tesla's valuation
Based on yesterday's closing prices, Tesla had a market capitalization of almost $90 billion. The company has a 2020 PE ratio of 70x. However, these multiples make little sense since we don't know how long the shutdowns will last. While Ford is trading with a massive YTD (year-to-date) loss, Tesla stock has risen 21% YTD. Tesla stock doubled between January and February amid optimism about electric vehicles. The company also raised $2.3 billion through equity issuance. The proceeds will help it tide the company over during the current turbulent times.
Some observers expect Tesla stock to fall to zero. Meanwhile, observers expect Ford to drop even lower. So, which of the two companies looks like a better buy at these prices?
Which stock looks attractive?
In my view, Ford and Tesla stock both look attractive to different sets of investors. For a value investor, Tesla was never a buy. The stock wouldn't fit into a value investor's portfolio in the near term. However, after the crash, Ford stock might look attractive to value investors. Tesla could look appealing to growth investors. Fundamentally, the coronavirus shouldn't have much of an impact on Tesla's valuation. The company isn't a 2020 story—it's a 2025 story. The company's 2020 earnings, even without the coronavirus, don't justify its current valuations. However, Tesla's bullish thesis is built on its dominance in the electric vehicle industry and the expected spike in electric vehicle sales. The coronavirus doesn't change the bullish thesis.