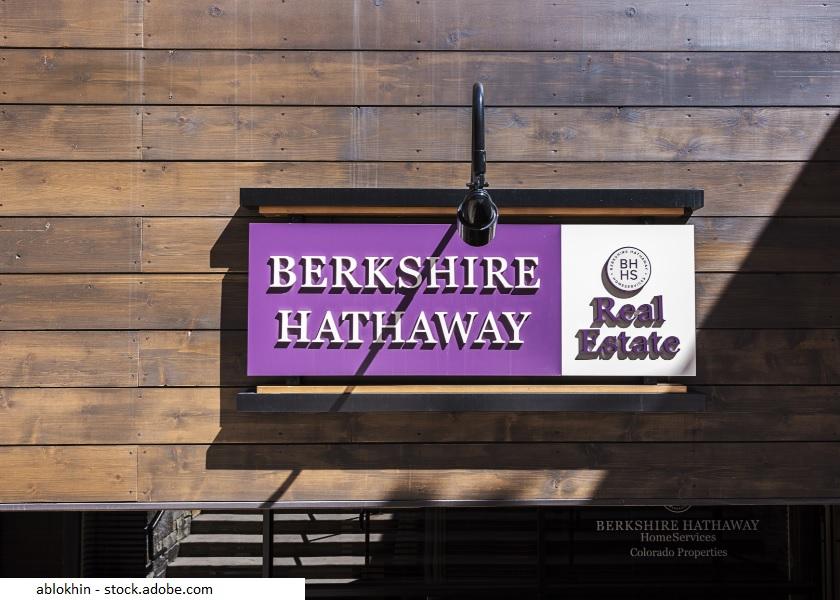 What Berkshire Hathaway Really Does, Says Buffett
Warren Buffet's Berkshire Hathaway (BRK.B) (BRK.A) is a huge conglomerate with diverse operations. The complexity of the company's operations is daunting for many investors, so let's take a look at what it really does via an easy-to-understand approach.
Article continues below advertisement
Article continues below advertisement
What Berkshire Hathaway does
In a 2018 letter to shareholders, Buffett explained in a simple way what Berkshire Hathaway really does. He said to understand what Berkshire does, we can look at its operations as five different "groves" in a forest. Let's see what these five groves are.
Businesses Berkshire Hathaway controls
Buffett believes that Berkshire's most important grove is the group of noninsurance businesses the company controls. It owns a stake of more than 80% in each of these businesses. There are several, but the top companies in this group include BNSF (Burlington Northern Santa Fe) and Berkshire Hathaway Energy.
BNSF, which operates one of the largest railroad systems in North America, has around 45,000 employees. On the other hand, Berkshire Hathaway Energy generates, transmits, stores, distributes, and supplies energy through its subsidiaries. These subsidiaries include regulated utilities, pipeline companies, and electricity distribution and transmission companies. The company employs around 23,000 people. Berkshire owns 90.9% of Berkshire Hathaway Energy.
BNSF and Berkshire Hathaway Energy together earned $9.3 billion before tax in 2018. Further, all of Berkshire's businesses in this group combined earned pretax income of $20.8 billion in 2018.
Article continues below advertisement
The other top businesses in this group include Clayton Homes, International Metalworking, Lubrizol, Marmon, and Precision Castparts. These five subsidiaries earned $6.4 billion in pretax income in 2018. Clayton Homes is a vertically integrated housing company. International Metalworking manufactures precision carbide metal cutting tools, and Lubrizol is a chemical company. Marmon Holdings comprises 13 diverse businesses.
Forest River, Johns Manville, MiTek, Shaw Industries, and TTI are among the other subsidiaries the group owns. As we can see, the businesses in this grove are diverse. Apart from the railroad and energy businesses, the other businesses are primarily into manufacturing and service and retailing.
Equities of large companies
Buffett describes the equities of large companies, of which Berkshire typically owns 5%–10%, as the company's second grove. Berkshire's equity investments totaled $173 billion at the end of 2018, and its five largest holdings included American Express (AXP), Apple (AAPL), Bank of America (BAC), the Coca-Cola Company (KO), and Wells Fargo (WFC).
Berkshire owned 17.9% of American Express and 5.4% of Apple's outstanding shares at the end of 2018, and it owned 9%–10% of the shares of each of Bank of America, Coca-Cola, and Wells Fargo. To learn more about Buffett's love for banking stocks, read Are Banks a Good Bet for Buffett and Berkshire? Berkshire received $3.8 billion in dividends from its equity investments in 2018.
Article continues below advertisement
Article continues below advertisement
Berkshire Hathaway's co-owned businesses
Buffett calls a group of four companies, in which Berkshire shares control with other parties, the company's third grove. These are Kraft Heinz (KHC), Berkadia Commercial Mortgage, Electric Transmission Texas, and Pilot Flying J. The company owns a 26.7% stake in Kraft Heinz. It owns a 50% stake in each of Berkadia Commercial Mortgage and Electric Transmission Texas, and it owns 38.6% of Pilot Flying J. Berkshire earned $1.3 billion in after-tax earnings in 2018 through its stakes in these companies.
Cash and fixed income instruments
Buffett calls the cash and equivalents and fixed income instruments the company holds its fourth grove. Berkshire held a massive $112 billion in Treasury bills and other cash equivalents at the end of 2018. Additionally, it held $20 billion in fixed income instruments. The company's cash and equivalents rose from $112 billion at the end of 2018 to $128 billion at the end of the third quarter of 2019.
Article continues below advertisement
Buffett aims to keep a minimum of $20 billion in cash and equivalents. The company plans to invest excess liquidity into new businesses. However, it believes that attractive businesses are very expensive right now. It's long been looking for an "elephant-sized" acquisition in which to deploy its cash.
Until Berkshire finds an attractive business at a suitable price, it plans to deploy cash in marketable equities and share repurchases. In the first nine months of 2019, it repurchased shares worth $2.8 billion.
Article continues below advertisement
Berkshire's insurance businesses
Berkshire's fifth grove is its property and casualty insurance business. The company's insurance businesses provide property, casualty, life, accident, and health insurance and reinsurance. Its insurance subsidiaries include GEICO, Berkshire Hathaway Reinsurance Group, and Berkshire Hathaway Primary Group. GEICO has around 40,000 employees. Berkshire Hathaway Reinsurance Group offers reinsurance primarily through National Indemnity Company and General Re Corporation. While insurers assume risk from people or entities directly subject to that risk, reinsurers assume portions of risk from other insurers or reinsurers.
Together, Berkshire's insurance businesses employ around 49,000 people. Berkshire's insurance business accounted for one-quarter of the company's total 2018 revenue from its operating businesses.
Article continues below advertisement
Putting it all together
Based on the discussion above, it's clear that Berkshire Hathaway engages in a variety of businesses. The most important of these is its insurance business, which accounts for roughly 25% of its revenue from operating businesses. Then come its noninsurance businesses. These include the railroad, energy, manufacturing, and service and retailing businesses. These insurance and noninsurance businesses are the company's operating businesses because it controls them.
Next are the four companies Berkshire manages along with other parties. These are Kraft Heinz (KHC), Berkadia Commercial Mortgage, Electric Transmission Texas, and Pilot Flying J, and Berkshire's stake in them varies from 25% to 50%. Finally come Berkshire's investments in the equities of large companies, which typically range between 5% and 10%.
To learn more about Berkshire's holdings, read How Berkshire Hathaway's Holdings Changed in Q3. You can also learn about Berkshire's massive cash pile in Buffett's Cash Mystery: Morgan Stanley Figured It Out. Also read Did Buffett Overlook Apple in Pursuit of Elephants?