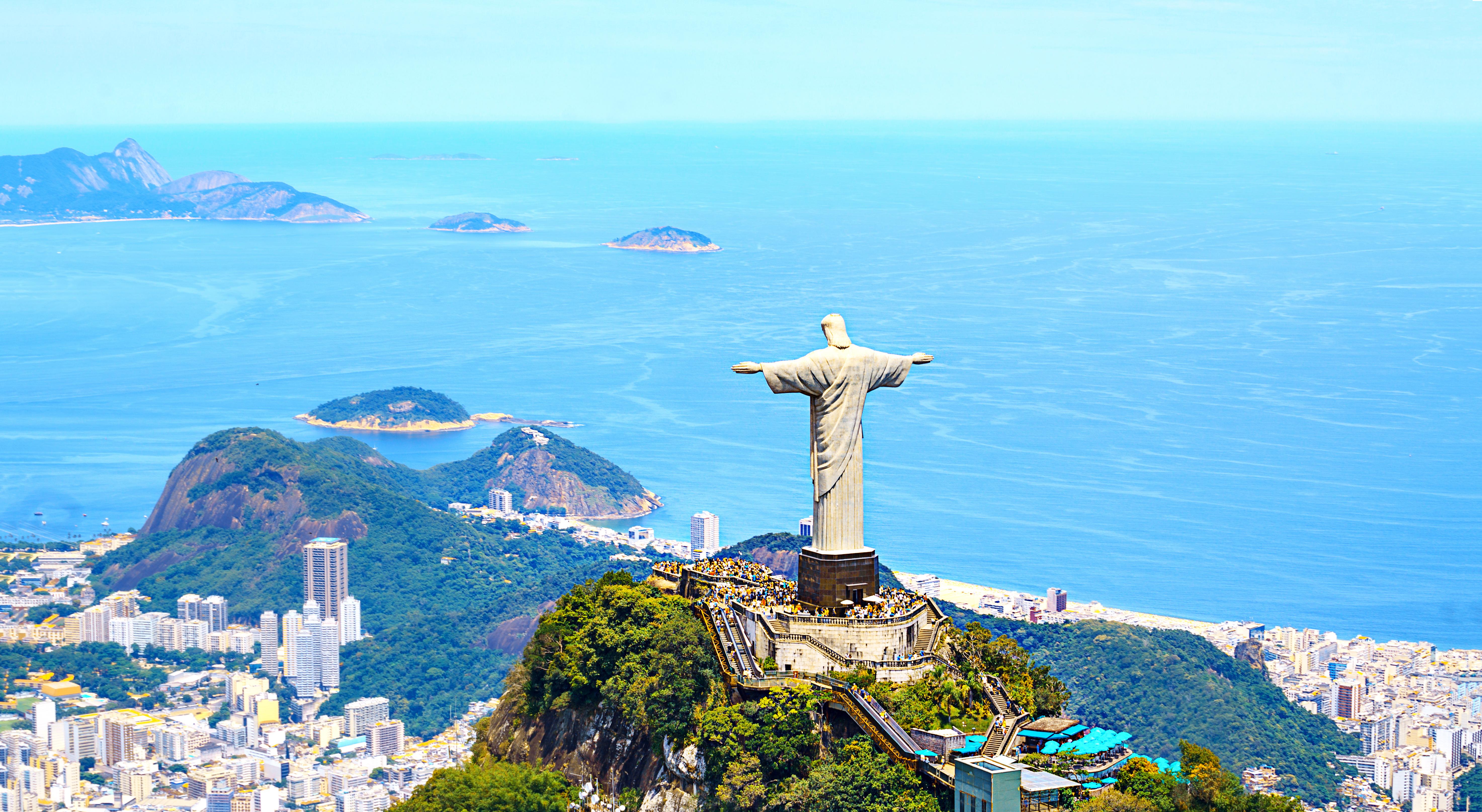 Medical Cannabis in Brazil Is Coming
Medical cannabis has gained immense popularity around the world. Currently, we see Latin America becoming more lenient with cannabis laws. Uruguay legalized cannabis in 2013. We also discussed how Mexico has already taken steps to legalize marijuana this year. Now, Brazil is stepping up with medical cannabis regulations.
Article continues below advertisement
Brazil to legalize medical cannabis
It seems that Brazil has decided to follow the other Latin American countries when it comes to marijuana. Currently, cannabis is illegal in Brazil. According to a Reuters report on December 3, Brazil is ready to approve medical cannabis–based products. Only registered pharmacies in the country would be allowed to sell medicinal marijuana products to patients who have a prescription.
Furthermore, the country's pharmaceutical regulator, Anvisa, noted that the regulations for medicinal cannabis products would be released in the country's official gazette over the next few days. Notably, the rules will take 90 days to come into effect.
Although the country would now allow cannabis products, marijuana cultivation is still prohibited. A December 4 Forbes article said that Anvisa rejected a proposal for growing marijuana in the country. However, the cultivation of industrial hemp is allowed in the country but only from a specific company.
Article continues below advertisement
Status of medical marijuana in Brazil
Forbes also discussed the current state of medical cannabis in Brazil. Since 2015, Anvisa has permitted medical cannabis products under two kinds of prescriptions:
Prescription A for compounds of more than 0.2% THC. This is exclusively available to terminal patients.
Prescription B is for all products with less than 0.2% THC.
However, this system of obtaining medical cannabis products is quite expensive.
Khiron excited about Brazil's stance on medical marijuana
After the announcement by ANVISA, Khiron Life Sciences expressed support for Mexico's new stance. Andres Galofre, Khiron's co-founder and Vice President, Business Development, commented, "We congratulate legislators and the health authority in Brazil for their leadership in establishing a legalized environment for medical cannabis in the country. With a population of over 200 million this will directly benefit the health and wellbeing of a significant number of patients in Brazil and affirms our position as a LatAm leader in a rapidly globalizing cannabis market."
Article continues below advertisement
Mexico and Colombia's stance on cannabis legalization
Drug-related crimes have been a serious issue in Mexico. So, Mexico decided to legalize marijuana this year. With the growing popularity of medical cannabis, Mexico decided to cash in on the medical cannabis business. To learn more about Mexico's cannabis stance on legalization, please read Cannabis in Mexico: Legalization Bill Is Ready for Voting!
Colombia legalized medical marijuana in 2015, and its medical cannabis business is now thriving. To learn more about Colombia's cannabis laws, read Why Marijuana Is Thriving in Colombia.
In the United States, marijuana is illegal on a federal level. However, 33 states and Washington, DC, have legalized medical cannabis. Additionally, 11 states and Washington, DC, have legalized adult-use marijuana.
Article continues below advertisement
Medical cannabis business booming
However, the medical cannabis business has generated tremendous profits for marijuana companies. In its earnings call for the first quarter of fiscal 2020, Aurora Cannabis (ACB) stated that it grew its medical cannabis.
Notably, Aurora's net medical marijuana revenue rose 3% quarter-over-quarter to 30 million Canadian dollars. Plus, its international medical cannabis revenue rose by 11% to 5 million Canadian dollars.
Furthermore, Canopy Growth (CGC) (WEED) also stated in its second-quarter earnings call how it profited from its medical cannabis business. Its Canadian medical weed business rose 8% while its international medical weed business rose by 72%.
Aurora Cannabis, Canopy Growth, Cronos Group (CRON), Aphria (APHA), and Hexo (HEXO) are eager to earn higher revenues and profitability from the next phase of recreational marijuana products in 2020. Canada legalized edibles, beverages, and concentrates in October. Year-to-date, cannabis stocks have suffered.
At 12:46 PM ET today, ACB stock was down 1.6%, while CGC stock was up 0.54%. Meanwhile, Aphria stock was up 0.43%, Cronos Group stock is up 0.46%, and Hexo stock is down 5.4%.
Keep yourself updated on cannabis-related news with 420 Investor Daily.