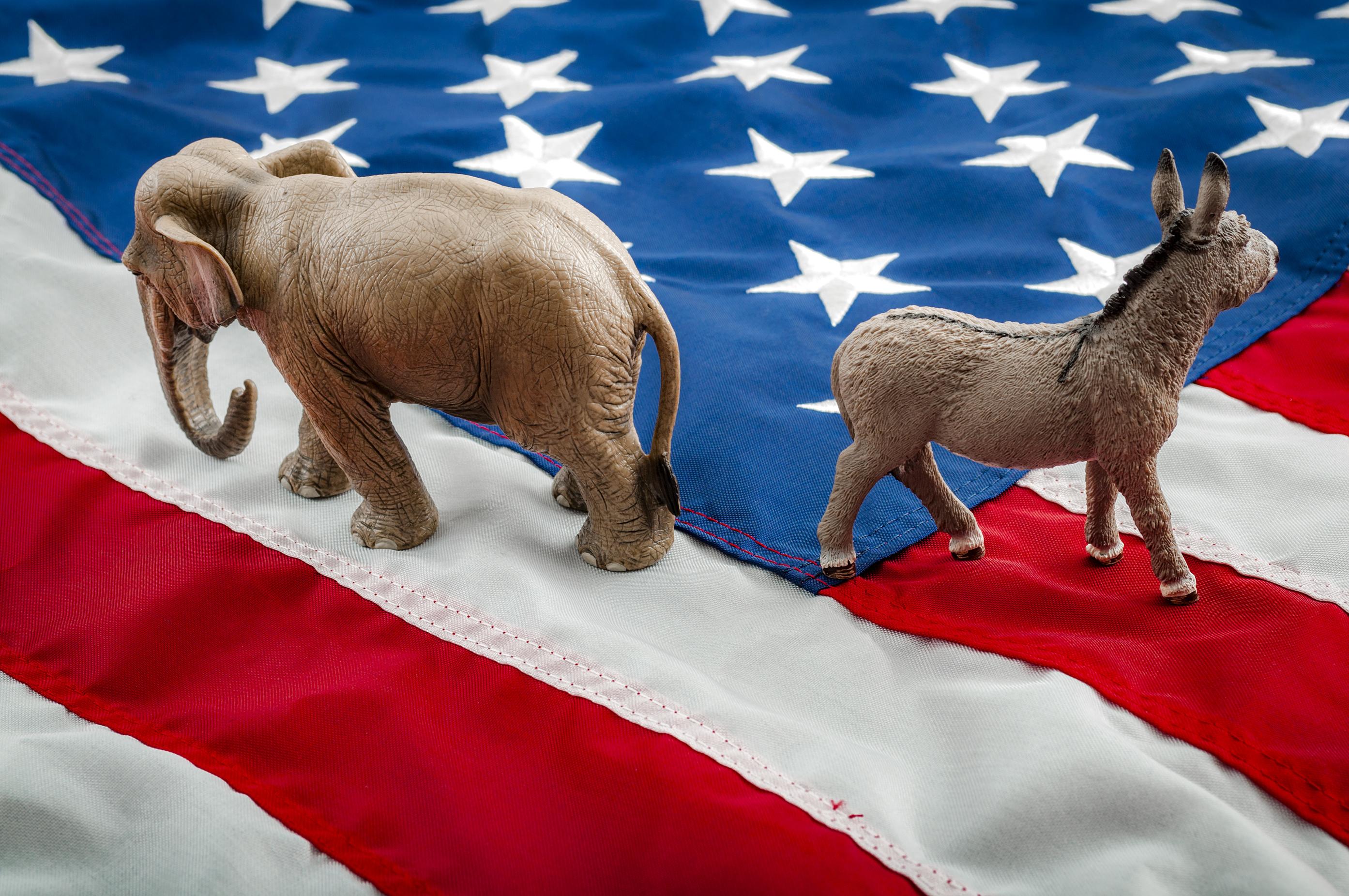 Why Republicans Don't Push for Cannabis Legalization
With the 2020 presidential election fast approaching, marijuana legalization in the US remains in limbo. Most Democrats have endorsed marijuana legalization in their campaign. However, Republicans have yet to embrace it fully. Donald Trump has not given any indication on whether he supports or opposes the legalization of marijuana. And senior Republican leaders have shown more aversion to legalizing marijuana than Democratic leaders.
Article continues below advertisement
Article continues below advertisement
Last month, marijuana stocks got a boost when a House committee passed a bill to legalize marijuana federally. It's worth noting, however, that the Democrats control the House. The bill, also known as the MORE Act (Marijuana Opportunity Reinvestment and Expungement Act of 2019), faces a big challenge ahead when it comes under review by the Senate, which is mostly Republican.
A bill isn't a law
First, Democratic Senator Kamala Harris sponsored the bill. In the next phase, MORE will have to win approval in the Senate. However, it will be very challenging for the bill to pass in a majority-Republican Senate with Mitch McConnell at the helm. McConnell hasn't been a supporter of federal marijuana legalization.
For example, last year, McConnell told reporters that he does not support marijuana. However, he has no issues with hemp. The Senate passed the farm bill last year, which legalized hemp in the US.
Article continues below advertisement
Republicans want to know more
Republican Senator John Cornyn from Texas has been vocal against legalizing cannabis. According to Cornyn, marijuana puts public safety at risk, especially for youth and pregnant women.
On the other hand, while Cornyn's concerns are valid, some believe that not legalizing the drug could aggravate the issue. For example, take the recent vaping-related deaths, which involved cannabis and black-market tobacco. Despite cannabis being illegal, several youths got access to the substance. Therefore, by legalizing cannabis, users could at least access cannabis safely.
Canada can also serve as an example here. In the country, cannabis companies must follow strict compliance guidelines before making their products available. Having a legal framework ensures the safety of the public.
Having a legal framework also keeps non-compliant producers in check, and assures users are getting a safer product. For example, CannTrust (CTST) was recently found to have been growing cannabis in an unlicensed room. After the discovery, all plants in those rooms were seized, and the province of Alberta returned CannTrust's products.
As for why Republicans don't push to legalize cannabis, it may come down to values. As Republicans are conservative, it's only natural that they would want to know more about cannabis before legalization.