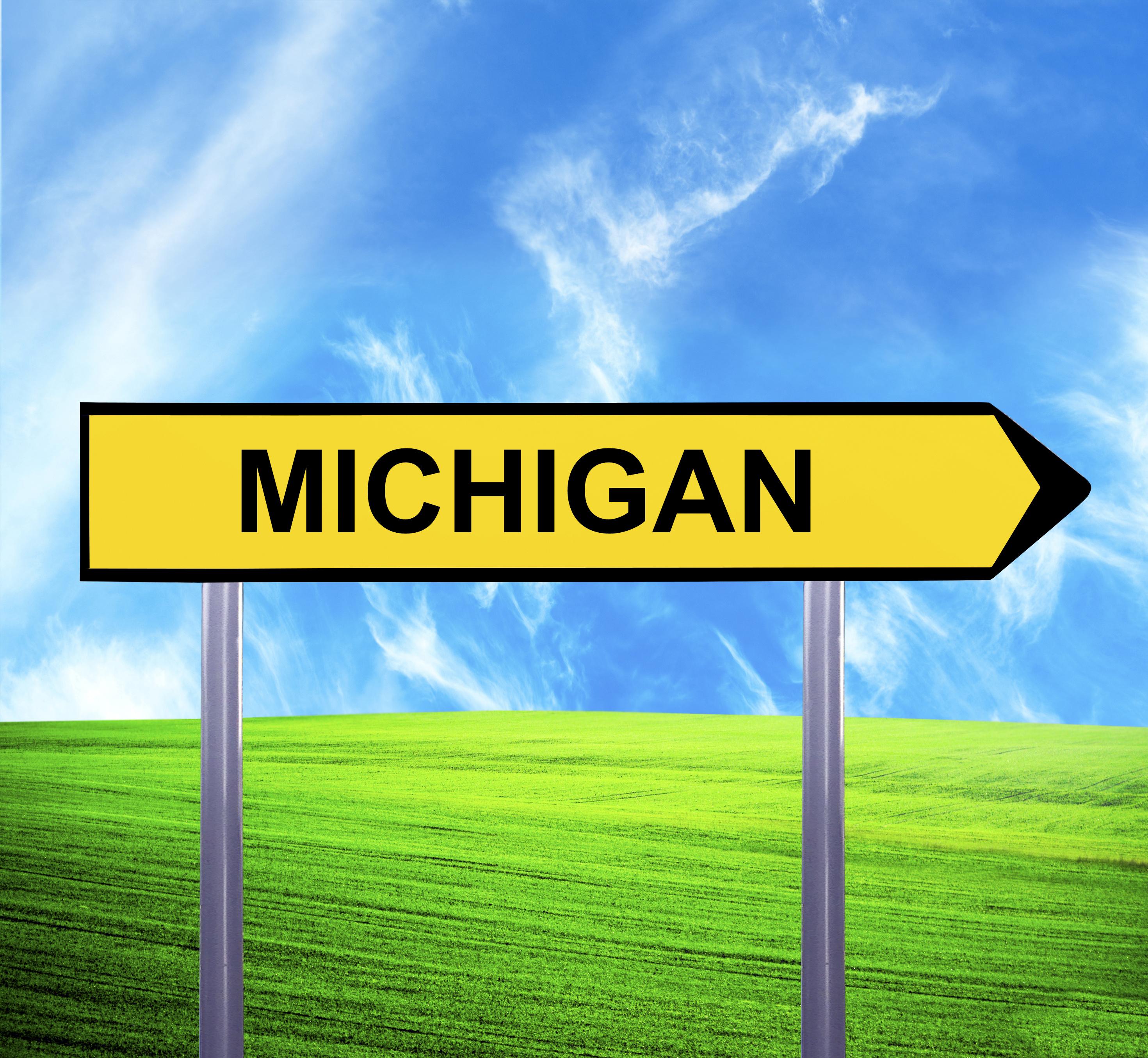 Recreational Marijuana Sales Go Live in Michigan
Marijuana is legal in Michigan. The state legalized medical cannabis in 2008, and in 2018, it took matters a step further and legalized adult-use marijuana. However, the licensing process and regulations took awhile.
The state has finally started selling recreational marijuana. On Sunday, USA Today reported that cannabis sales had gone live in Michigan.
Article continues below advertisement
Michigan now enjoys recreational marijuana products
Legal adult-use marijuana sales started on Sunday in Michigan. According to USA Today, a few dispensaries opened for business in Ann Arbor. The recreational cannabis laws in the state are as follows:
Anyone over the age of 21 can buy weed from licensed retailers.
The person should have a valid state ID or driver's license.
People can legally possess 2.5 ounces per person and 10 ounces at home.
The three weed retailers who started selling weed in the state on Sunday were Arbor Wellness, Exclusive Brands, and Greenstone Provisions, according to the Detroit Press.
To find out more about the licensing process and fees for marijuana in Michigan, read Recreational Cannabis: How Is Michigan Shaping Up?
Recreational marijuana has gained massive popularity in the US. Cannabis still isn't legal at the federal level, but the Trump administration has no objection if states legalize it. Moreover, President Donald Trump announced in September that the cannabis legalization decision should be left to the states for now.
Currently, 11 states and Washington, D.C., have legalized recreational marijuana. Besides Michigan and Washington, D.C., the states in which marijuana is legal are California, Maine, Alaska, Oregon, Vermont, Massachusetts, the District of Columbia, and Nevada. Legalization will go live in Illinois in January 2020.
Various other states are also joining in the marijuana movement. We've discussed several other states' stances on legalization and existing cannabis laws. So far, we've covered Ohio, Wisconsin, Texas, Pennsylvania, Maine, South Dakota, Oklahoma, California, Washington, and Florida.
Article continues below advertisement
Marijuana laws in Michigan
It would be a surprise if Michigan's marijuana legalization didn't come with any restrictions. The cannabis laws in Michigan don't allow for the transfer of weed across state lines through any means of transportation. Federal laws still apply in the states. The law also prohibits smoking marijuana in public places. Employers also have the option to restrict the smoking of cannabis.
However, Cincinnati.com reported that the law allows for various kinds of cannabis and pot-infused products to be sold and purchased. These products include edibles, capsules, tinctures, lotions, pre-rolled joints, and extracts. Product supply could be a bit challenging for now, so the law allows stores to transfer medical products to the recreational side. Additionally, dispensaries are allowed to transfer those products that have been for sale for more than 30 days.
Considering the crisis vaping products created in the state, Michigan has banned the sale of vaping products. Additionally, many communities oppose recreational marijuana businesses, so the emergence of more legal shops selling recreational marijuana will be unlikely.
An article on Michigan Radio stated that many worry medical cannabis sales could take a hit due to recreational sales. To tackle this issue, the state is giving adult-use licensing priority to existing medical dispensaries for the next two years.
Cannabis companies' performances
Cannabis players are ready to take advantage of the Cannabis 2.0 expansion as soon as the products hit stores. Companies can't start selling edibles and other cannabis-infused products until the end of this year. Hence, 2020 could prove to be a good year if revenue from these products starts coming in. With more states legalizing recreational cannabis, cannabis players will have the opportunity to expand their markets in the US.
Cannabis companies have had a hard time this year, especially in the last two months. Various factors have affected marijuana companies' revenues and profitabilities. One of the significant factors has been increasing black market weed sales. To learn more, read Cannabis Sales Decline Across Canada—Why?
Earnings from significant cannabis players Canopy Growth (CGC) (WEED), Aurora Cannabis (ACB), and Cronos Group (CRON) were disappointing, and this disappointment infected the entire sector. In November, Aurora lost 30.3%, while Cronos lost 16.5%. Canopy stock returned 6.8% in November. Meanwhile, Hexo (HEXO) and Aphria (APHA) returned 0.47% and -5.2%, respectively. The Horizons Marijuana Life Sciences ETF (HMMJ) fell 12.2% in November.
To gain more insight into the marijuana industry, head over to 420 Investor Daily.