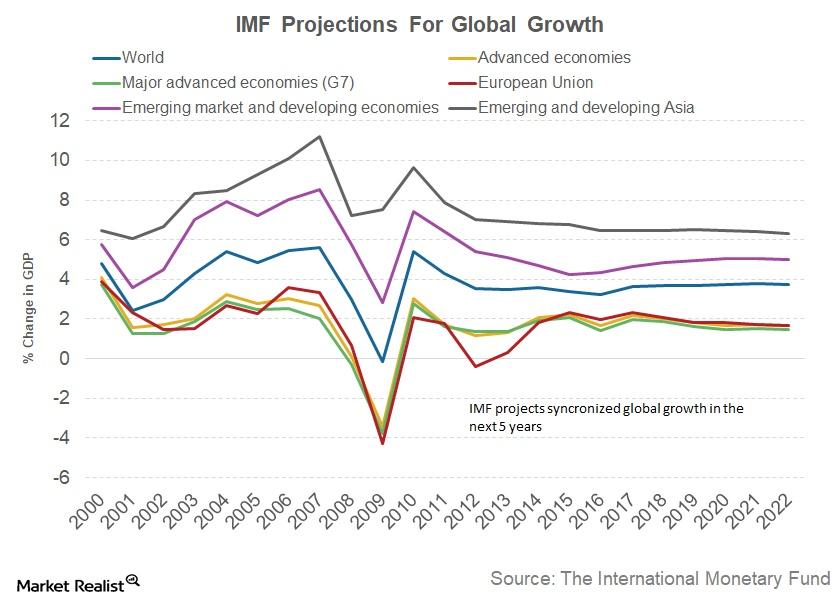 San Francisco Fed John Williams and Monetary Policy Challenges
Asia Economic Policy Conference
The 2017 Asia Economic Policy Conference was held in San Francisco on November 16, 2017. The theme of the conference was Monetary Policy Challenges in a Changing Global Environment. Stanley Fisher, who has recently stepped down as vice-chair of the Federal Reserve, was supposed to speak at the event. Because he was unavailable, John Williams, president and CEO (chief executive officer) of the Federal Reserve Bank of San Francisco, spoke. He highlighted the interconnectedness of the global economies and tried to answer this question: When the United States sneezes, will the world catch a cold? It was a metaphor for a contagion from a US economic slowdown.
Article continues below advertisement
Article continues below advertisement
Broad outline of the speech
Williams spoke about the possibility of the next recession and how we should be prepared for it. His speech focused on the history of monetary policy and the changes in monetary policies in developed economies that led to the current inflation (TIP) targeting system. He also addressed the challenges these changes could create. He explained the disadvantages of a new natural level of interest rates (BND) and questioned if there would be any monetary policy tools to combat a future recession. He offered some alternative solutions to the future economic woes and their advantages and disadvantages.
Series overview
In the remaining parts of this series, we'll take a look at the problems and solutions presented by Williams at the conference. We'll try to understand them better and see how such monetary challenges could impact different asset classes such as equity (SPY), fixed income (AGG), and currencies (UUP) in the long run.