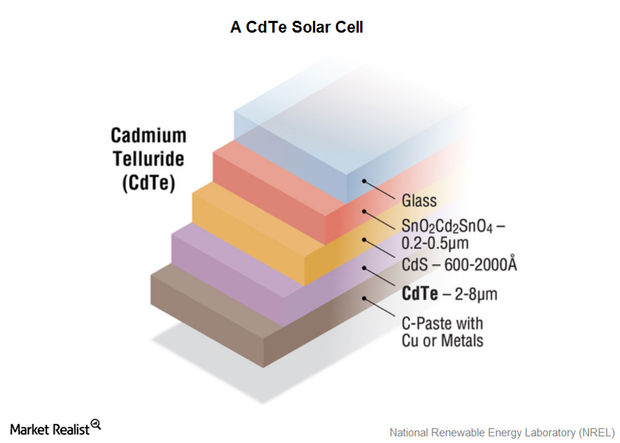 First Solar: A Key Player in the Global Solar Power Industry
Solar power industry
Renewable energy is obtained from renewable sources such as the sun, water, wind, biomass, and geothermal energy. These sources are a clean and sustainable replacement for fossil fuels such as coal, crude oil, and natural gas. For more on solar power, read our industry overview.
Article continues below advertisement
A brief history of First Solar
First Solar (FSLR) produces solar energy equipment. The company uses CdTe (cadmium telluride) thin-film technology. It was established as Solar Cells in 1990 by Harold McMaster. In 1999, the company was acquired by private equity investor True North Partners. Now named First Solar, the company is headquartered in Tempe, Arizona.
First Solar's initial public offering
First Solar started trading on the NASDAQ in 2006. In 2006 and 2007, solar energy companies Yingli Solar (YGE), Canadian Solar (CSIQ), and Trina Solar (TSL) filed for their IPOs (initial public offerings) in response to growing demand for solar photovoltaics.
First Solar is distinct from most its peers in varied aspects, including its product and service offerings. First Solar was the first photovoltaic manufacturer to become part of the S&P 500 (SPY). The Guggenheim Solar ETF (TAN) tracks the solar power market. We'll look at First Solar's operations in the next part of this series.