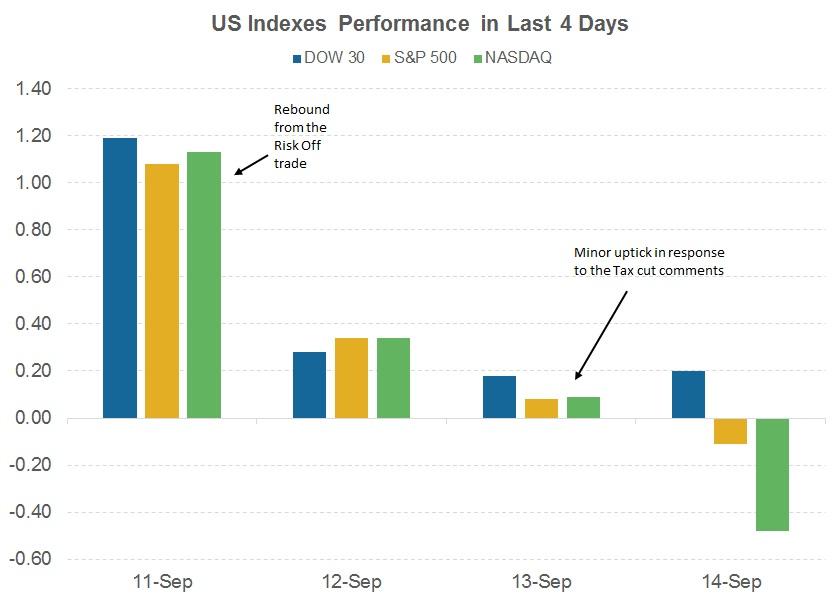 Understanding the Ups and Downs of the US Dollar
The US dollar's roller coaster ride
The US dollar has been on a roller coaster ride over the last ten trading sessions. The US dollar (UUP) index hit a low of 90.99 on September 8, after the European Central Bank signaled at monetary tightening in the coming months. The US dollar has since recovered as news about tax cuts and infra spending hit the markets, and a surprise uptick in inflation (TIP) in August added to the possibility of a rate hike from the Fed at its December meeting. On the back of these surprises, the US dollar (USDU) has recouped 0.66% this week alone.
Article continues below advertisement
How will these reforms impact the US dollar?
The proposed tax reforms might not have a direct impact on the currency, but changes to the federal budget and surplus or deficit impact the macroeconomic outlook. A large deficit isn't favorable for a country or its currency, but the Republican view that economic output improves with tax cuts could balance the impact on the currency. We don't have the details of the tax bill at this point, so we'll have to wait until further details emerge.
Better-than-expected inflation print benefits the US dollar
Inflation data from August came as a pleasant surprise. Headline inflation hit year-over-year growth of 1.9%. Markets started rebalancing the odds for another rate hike in December from the Fed after this data was released. The US dollar gained some more lost ground as talks of rate hikes resurfaced. The US dollar index (UDN) isn't too far from its recent low of 90.99, and it could stay grounded until we get further clarity on rate hikes and tax cuts.
In the final part of this series, we'll analyze how bond markets (AGG) reacted to rate hike hopes after the CPI data came out on Thursday.