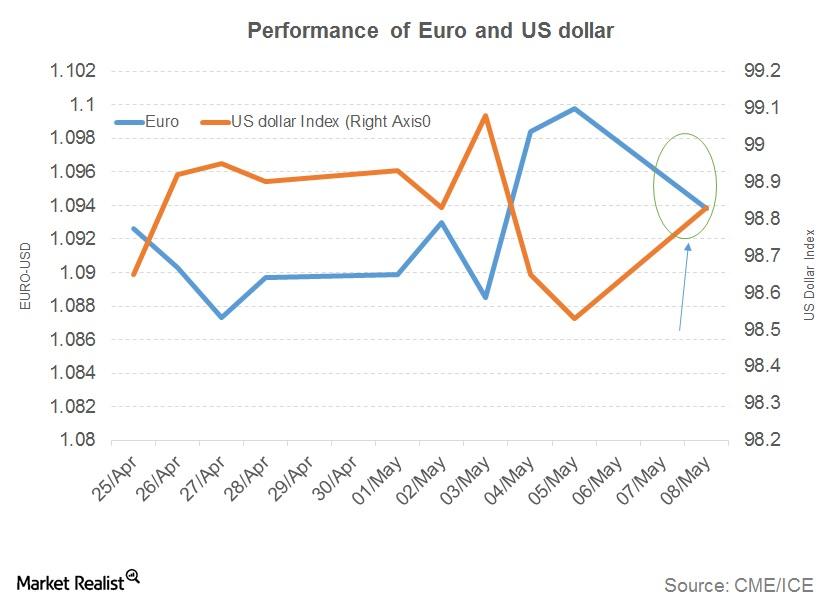 How Fixed Income, Currency Markets Reacted to the French Election
European bonds: Yields and spreads trended lower
European bonds (BWX) started showing signs of celebration late May 5 as opinion polls pointed toward an Emmanuel Macron win in the French presidential election. European bond futures were seen trading at 160.30, indicating that the positive news had most likely already been priced in.
The yield spread between majors (IGOV) and peripheral countries has softened since the election results were declared. Reduced fears about another country's exit from the European Union following Brexit have resulted in a fall in the yield spread.
Article continues below advertisement
Article continues below advertisement
ECB is likely to be a key driver
The European Central Bank (or ECB) will be a key driver for European fixed income markets as speculation about tapering has already started making the rounds. The ECB has been successful in keeping interest rates lower with its quantitative easing program, but talk of tapering will likely drive volatility higher in European fixed-income markets.
Euro has failed to rally after the news
The euro (FXE) recorded a brief rally after the markets opened on May 8, scaling a peak of 1.10 against the US dollar (UUP), the highest level that's been seen since the US election in November 2016. The rally fizzled out in the Asian session after most speculators had cashed in on the gains.
The British pound (FXB) clocked a high of 1.29 against the US dollar, a seven-and-a-half-month high after the results of local elections gave a lead to the conservative party. If the conservative party wins in the June 8th election, the markets are likely to rejoice a pro-business party in power, one that could bargain for favorable terms during Brexit negotiations.
To summarize, the French election's results' coming in as expected has had a minimal but positive impact on the markets. With this renewed positive momentum, we're likely to see risk appetites improve in the near future, and it's likely we'll see an overall positive impact on the markets.