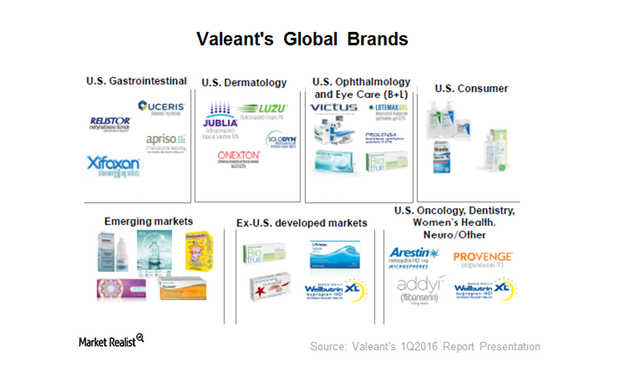 What Happened in the Valeant-Philidor Controversy?
The Valeant-Philidor relationship
Valeant's (VRX) controversies started with Philidor, a specialty pharmacy company that was accused of altering doctors' prescriptions so it could sell more of Valeant's costly drugs. Generally, a pharmacist is required to sell the generic version of a drug unless the prescription indicates to "dispense as written."
Philidor was apparently controlled by Valeant, which had the option to buy Philidor for $100 million. The company never disclosed that to its shareholders. Valeant defended this by saying that Philidor contributed ~6% to VRX's total annual revenue, less than 10% to make it material.
Article continues below advertisement
The Market reacted negatively to the private relationship between these two companies. Investors believed Philidor was acting more like a distributor for costly Valeant drugs and not as an independent pharmacy. Philidor was receiving bonuses following incremental sales. For details on Philidor, please refer to Why Valeant Pharmaceuticals Lowered 4Q15 and Fiscal 2016 Guidance.
Effects of the Philidor separation
Following Philidor's malpractice investigation and negative investor reactions to the relationship, Valeant ended its ties with the company. After that, Valeant's dermatology drug sales declined significantly. The drugs included mainly Jublia and Solodyn. For details on Jublia, please refer to Behind Valeant's Significant Drop in Jublia Sales.
To curb the falling sales in dermatology drugs, VRX entered into an agreement with Walgreens. Details of the agreement can be found at How One-Time Events Could Impact Valeant's Performance in 4Q15.
Along with the Philidor controversy, Valeant was involved in price gouging. We'll take a close look at that in the next part of the series. Other companies that faced scrutiny over steep rises in drug prices include Turing Pharmaceuticals, Allergan (AGN), Mallinckrodt (MNK), and Mylan (MYL).
To get exposure to Valeant but avoid company-specific risk, you can invest in the Vanguard FTSE All-World ex-US ETF (VEU). Valeant holds 0.03% of the fund's total assets.
Next, let's look at the facts behind the Valeant drug pricing controversy.