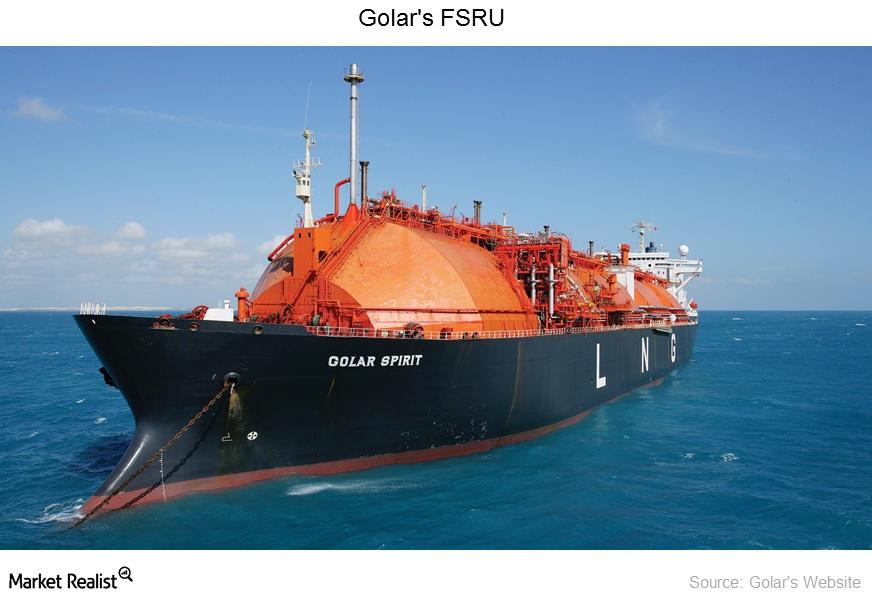 Floating Storage and Regasification Units: Updates and Outlook
Floating storage and regasification units
In the previous article, we saw how Golar (GLNG) is converting its LNG (liquefied natural gas) carriers into floating liquefaction facilities. In this article, we'll look at the company's prospects and progress with regards to its FSRU (floating storage and regasification unit) business stream.
Article continues below advertisement
Golar: Updates
During the fourth quarter, Golar took delivery of its lightest FSRU, the Golar Tundra. The vessel has confirmed a five-year contract with West Africa Gas (WAGL). WAGL has executed the contract to support their import operations in Ghana. The FSRU Tundra is currently being modified in the port of Tema by WAGL.
The company stated that the annual EBITDA (earnings before interest, tax, depreciation, and amortization) from this year projects are expected to reach $44 million. Golar has chartered its Golar Arctic to New Fortress Energy. The vessel will go into service as an FSU (floating storage unit) in Jamaica for two years.
FSRU and FSU market outlook
In its fourth-quarter results, the company gave insights on the FSRU's outlook. These insights are helpful for assessing the outlook for Golar and other LNG carrier companies such as GasLog (GLOG), Teekay LNG Partners (TGP), Höegh LNG Partners (HMLP), Golar LNG (GMLP), and GasLog Partners (GLOP).
Although the lower LNG prices, environmental benefits of gas over coal and oil, and large volumes coming to market have made FSRUs increasingly attractive, they are also sensitive to additional capacity being introduced by new participants.
Before the end of 2018, it is expected that the ~115 million tons of new LNG (UNG) production capacity currently under construction will commence operations. This will be a 45% increase in the world's current LNG production. This will create a need for additional regasification capacity.