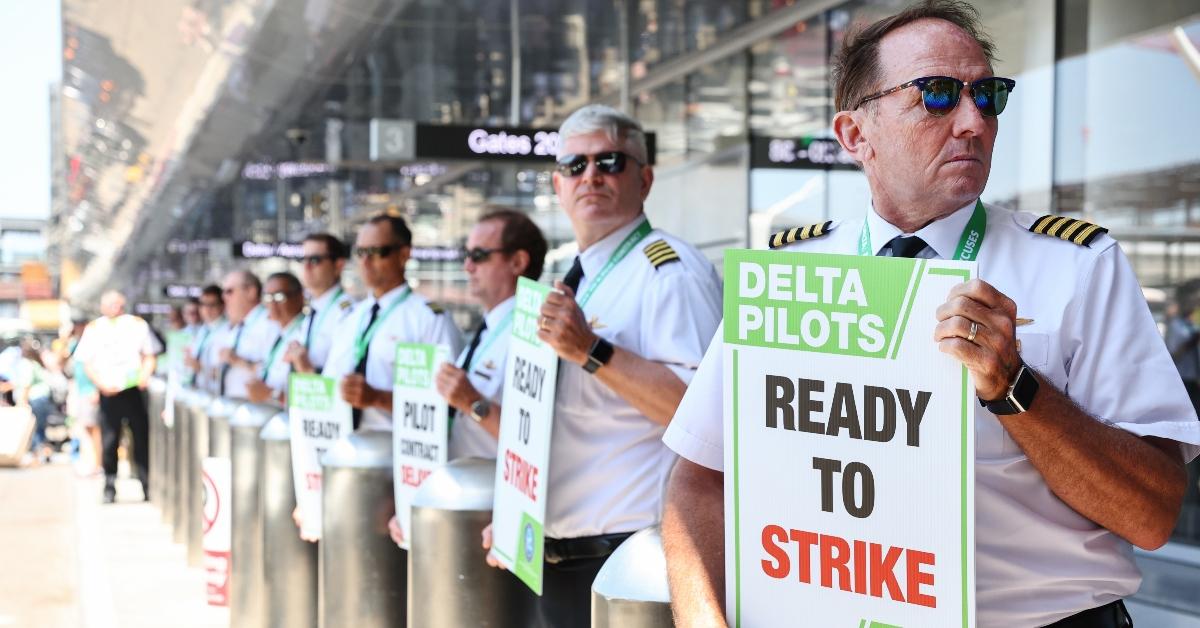 Delta Air Lines Pilots Authorize a Strike If New Contract Isn't Approved
After waiting two years for a new contract, Delta Air Lines pilots are ready to strike if a new agreement with pay increases isn't approved.
Article continues below advertisement
The pilots have been working under the same contract, pay, and benefits they negotiated in 2016, say officials with the Air Line Pilots Association (ALPA). The negotiations for a new agreement started in 2019 but stalled in early 2020 due to the COVID-19 pandemic shutdown.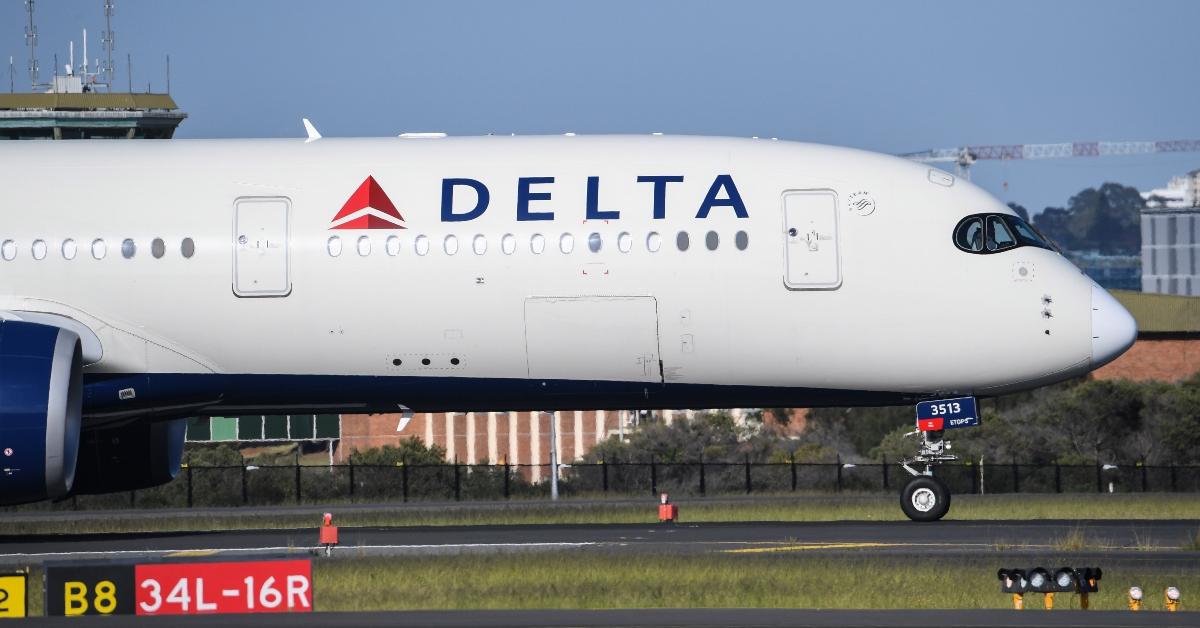 Article continues below advertisement
How much do Delta pilots make?
According to the employment website Glassdoor, Delta pilots earn annually anywhere from $67,560 for new hires to more than $104,000 for pilots with over 15 years of experience. Those compensation numbers include base pay, bonuses, stocks, commissions, profit sharing, and tips. The base pay salaries for Delta pilots range from $54,000 to $137,000, depending on experience, Glassdoor reports.
A Delta pilot strike won't happen just yet.
On Oct. 31, Delta pilots voted overwhelmingly to authorize a strike if an agreement can't be met between the carrier and their union, Delta Master Executive Council. Mediation talks between the pilots union and the airline resumed in January, but the two have yet to come to an agreement.
Article continues below advertisement
"Delta has rebounded from the pandemic and is poised to be stronger than ever, posting record revenues for the third quarter. Meanwhile, our negotiations have dragged on for too long," said Capt. Jason Ambrosi, chair of the Delta Master Executive Council, in a statement from ALPA.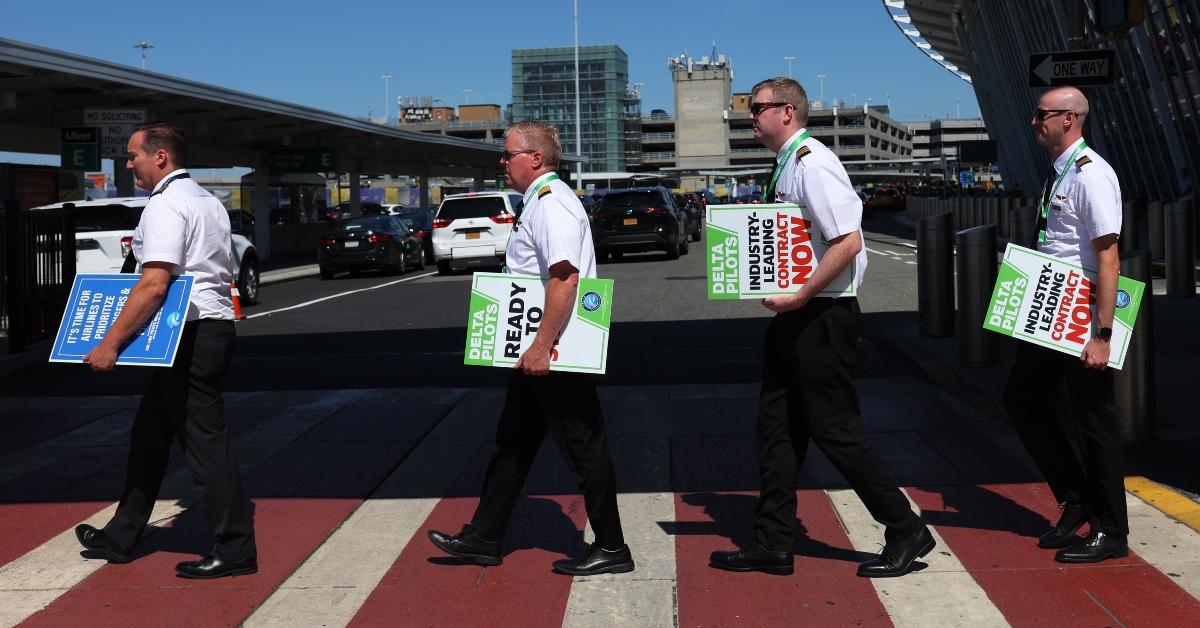 Article continues below advertisement
The Delta pilots would much rather have a new contract than go on strike, Ambrosi said.
"Our goal is to reach an agreement, not to strike," he said. "The ball is in management's court. It's time for the company to get serious at the bargaining table and invest in the Delta pilots."
Article continues below advertisement
The pilots won't actually go on strike until their vote gets approval from the National Mediation Board, which first has to decide that all mediation efforts have been exhausted and offer arbitration for the two parties. If either the union or the carrier declines arbitration, then pilots can strike after a 30-day "cooling off" period, said ALPA officials.
Pilots at other major airlines are picketing.
Delta pilots aren't the only U.S. airline pilots seeking higher wages and better working conditions. Pilots from American Airlines, United Airlines, and Southwest Airlines have joined the picket line, CNBC reports.
Article continues below advertisement
American Airlines executives recently offered its pilots a new contract that included a 19 percent pay increase over the next two years, reports Reuters. American pilots haven't approved the offer yet.
Article continues below advertisement
The day after Delta pilots authorized a strike, United Airlines pilots rejected a tentative deal that would increase salaries by almost 17 percent, CNBC reports.
Pilots also want better working conditions.
Higher wages aren't the only thing pilots are looking for in their contract negotiations. They also want better working conditions and an improved work-life balance. A shortage of pilots has put a strain on the industry, especially after many pilots were offered buyouts and early retirement during the COVID-19 pandemic, reports The New York Times.
Article continues below advertisement
"We're going to work on compensation, but as part of a broader package that includes quality-of-life issues, the schedules, the fact that pilots can show up to work and have their schedule completely jumbled and not have any idea where they're going to be laying over that night," Ambrosi told the Times.