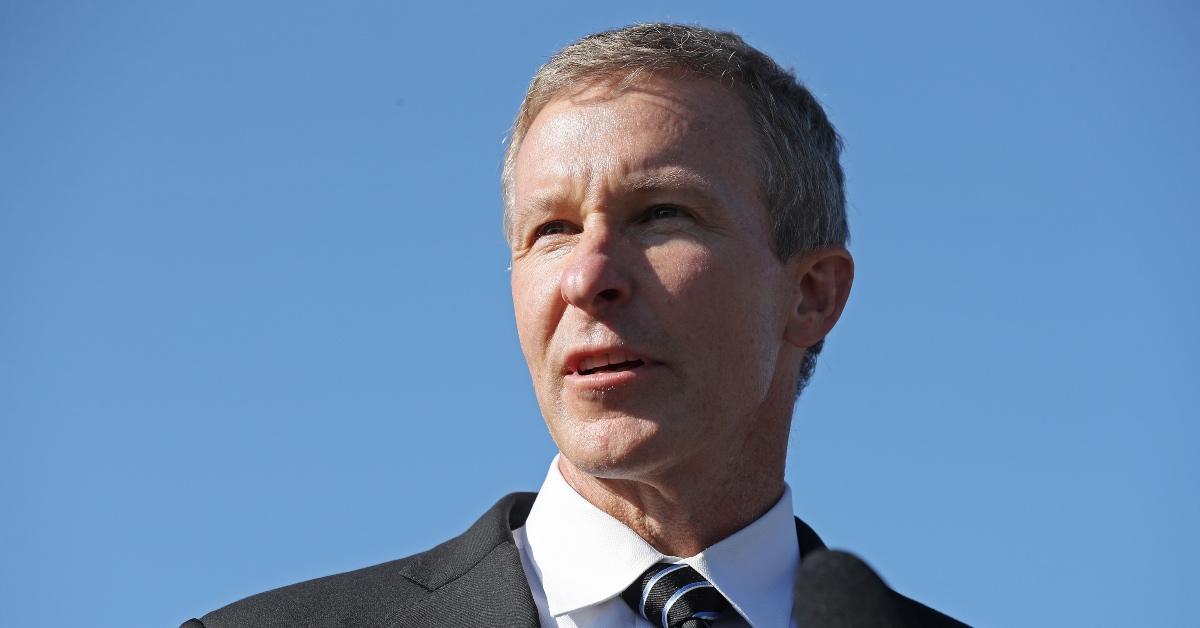 How United Airlines CEO Scott Kirby Made His Millions
By Jennifer Farrington

Nov. 23 2021, Published 3:10 p.m. ET
Scott Kirby took on the role of United Airlines CEO in 2020 and has steadily worked toward reshaping the company's culture. Kirby says that he has managed to accomplish this by mandating the COVID-19 vaccine for employees. United Airlines was the first major airline to adopt COVID-19 vaccine mandates, even before the Biden administration started issuing them for employers and federal employees.
Article continues below advertisement
Although COVID-19 vaccine mandates are becoming increasingly controversial, Kirby says that implementing mandates "is the right thing to do." Have Kirby's actions impacted United's ability to profit? What's his net worth as the CEO?
Scott Kirby is the CEO of United Airlines and former president of American Airlines. He's well-established in the aviation industry and performed work at The Pentagon prior to joining forces with some of the world's largest airlines. Kirby's net worth has likely built up to what it is today from the leadership roles he's taken on, not to mention the shares of United Airlines stock he owns.
Education:
U.S. Air Force Academy - Bachelor's degree in Computer Science and Operations Research
George Washington University - Master of Science in Operations Research
Spouse: Kathleen Kirby
Kids: 7
Article continues below advertisement
Scott Kirby had a successful career before he became United Airlines' CEO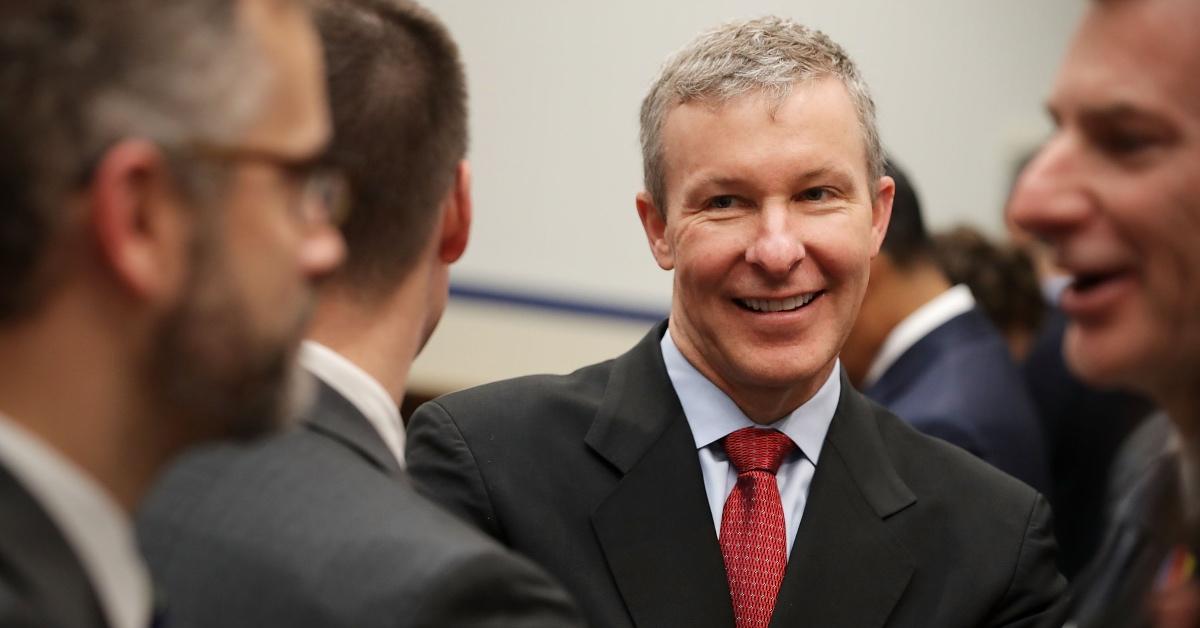 Kirby has a history in aviation. From 2006–2013, he worked at American Airlines and served as the company's president from 2013–2016, according to United's website. Reportedly, Kirby was fired by American Airlines because he "often battled the pilots' union." Kirby joined United Airlines in 2016 and served as the company's president from 2016–2020.
In 2020, Kirby was invited to take on the role of CEO of United Airlines, a position previously filled by Oscar Munoz. Kirby also serves as the Chairman of the Star Alliance Chief Executive Board (CEB). He's a member of the International Air Transport Association (IATA) Board of Governors.
Article continues below advertisement
What is Scott Kirby's net worth?
At one time, Kirby "counted cards," which resulted in him being "barred from 150 casinos for card counting." Now, he oversees the operations of one of the largest airline companies in the world. Kirby has certainly worked his way up in society. He makes an estimated $16,779,500 working as United Airlines' CEO.
Between Kirby's CEO salary and the reported 28,489 shares of United Airlines Holdings Inc. (UAL) stock he owns, that's said to be worth $8,041,074, he has an estimated net worth of $26.8 million. Kirby reportedly sold stock valued at more than $2,019,786 over the last eight years, according to Wallmine.
Article continues below advertisement
Over the last year, United stock has had a mixed performance. The stock dropped as low as $39.94 on Feb. 1 and reached its peak of $62.45 on March 16. As of Nov. 23, United stock was trading at $46.65, which reflects a significant increase from American Airlines, whose stock was trading at $19.40.
Did Scott Kirby's decision to mandate the COVID-19 vaccine for employees harm the company's stock performance?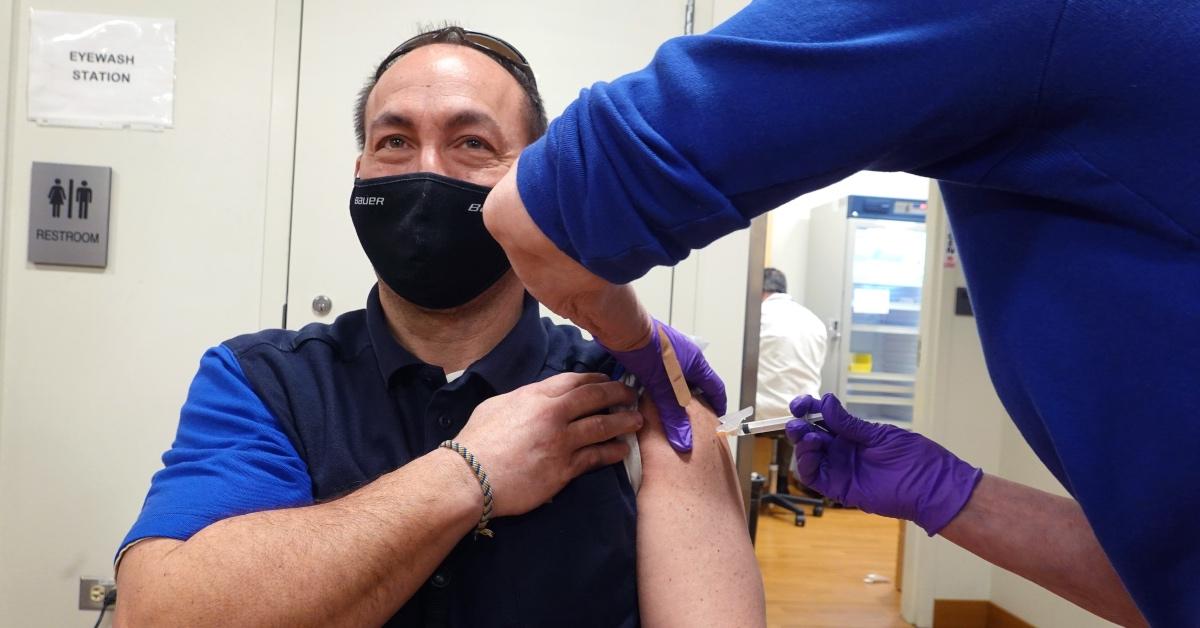 Although sources say that United Airlines stock is "underperforming," it isn't clear whether Kirby's decision to adopt vaccine mandates has impacted the company's stock performance. When considering United's price per share at the beginning of 2020, the company has watched its numbers drop significantly, hitting as low as $19.92 on May 15, 2020.
Article continues below advertisement
Although United stock has gradually climbed and currently sits around the same price per share as its other competitor, Southwest Airlines, it still hasn't quite gained the traction it had prior to the COVID crisis. During an interview with Ellen McGirt and Alan Murray, hosts of Fortune's Leadership Next podcast, Kirby said that mandating the COVID-19 vaccine seems "straightforward" and "obvious."
Kirby also stated that adopting the vaccine mandate was all about being "100 percent safe." Less than eight weeks after issuing the notice to employees, 99.7 percent of them had been vaccinated. As for the 0.03 percent who aren't vaccinated, Kirby says that they will be seeking employment elsewhere.