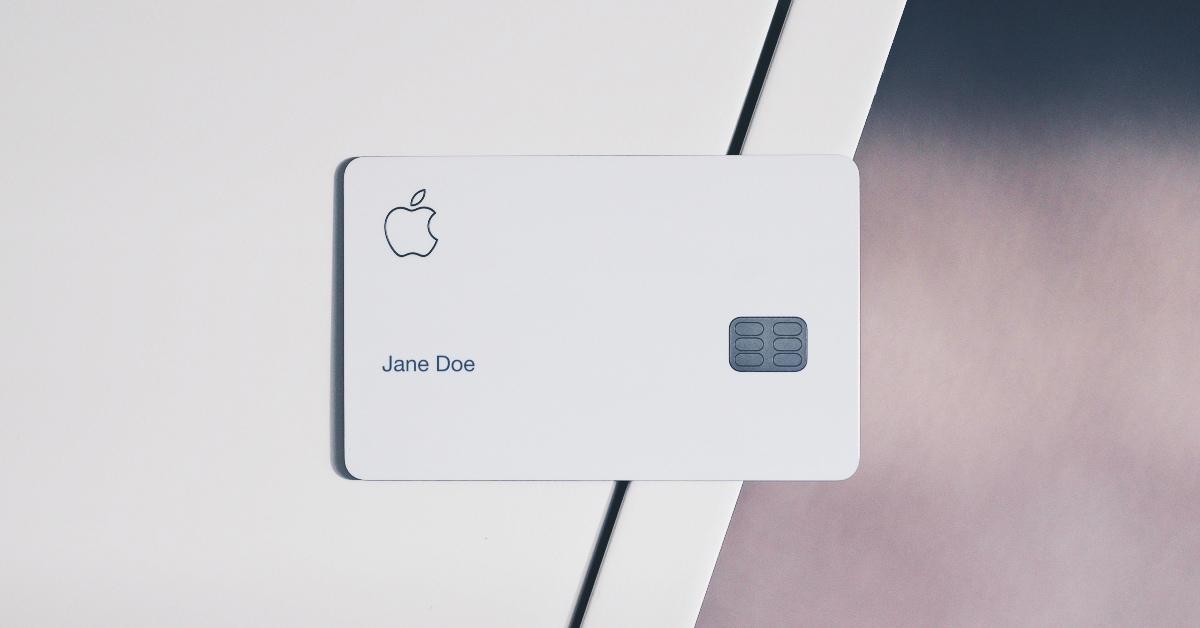 The Apple Card Offers 3% Cash Back and No Annual Fee — Is It Worth It?
Apple has dramatically expanded itself over the years. Its latest lineup products, which include the iPhone 14 and the Apple Watch Ultra, continue to push the boundaries, allowing customers the ability to connect with their technology in a way they've never experienced before. Speaking of products, Apple also offers access to lines of credit through its very own credit card, the Apple Card.
Article continues below advertisement
If you've seen the distinguished titanium credit card draped in white bearing the Apple logo, you may be wondering whether it's worth applying for. Here's a run-down on the benefits the Apple Card offers and the credit score you need to qualify for it.
The Apple Card provides unlimited cash back incentives.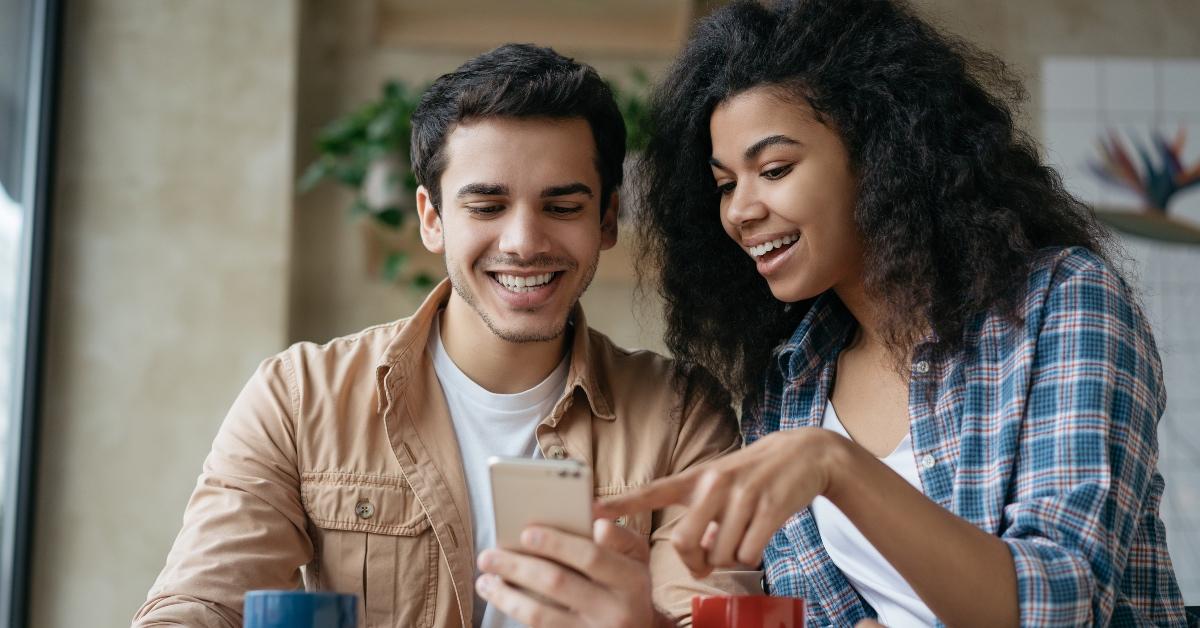 One of the perks of having an Apple Card is the cash back incentives it provides. If you shop at Apple, whether it's online or in-store, you'll receive 3 percent daily cash back on everything you buy. As an additional bonus, Apple doesn't set a cap in terms of how much you can get back.
Article continues below advertisement
Essentially, what this means is that if you were to pre-order the iPhone 14, which currently retails for $799 and up, you would receive 3 percent back from this purchase.
It's also worth noting that Apple offers 3 percent cash back when you spend money with any of the following merchants:
If you decide to shop elsewhere and you use your Apple Card through Apple Pay, you'll be entitled to receive 2 percent cash back. The retailer then drops the daily cash back incentive to 1 percent should you decide to use your physical or virtual Apple Card at checkout.
Article continues below advertisement
In addition to providing you with money back on your purchases, the Apple Card also gives certain users the ability to buy items from Apple and pay over time. If your purchase qualifies for Apple Card Monthly Installments, you'll be able to spread out your payments over an extended period of time, given your credit limits permits for it. You also won't be charged any interest.
Apple is a stickler when it comes to credit history.
While having an Apple Card certainly sounds enticing, especially since you get rewarded for shopping and can split qualifying purchases from Apple over time, not everyone gets approved. You see, Goldman Sachs, the issuer of the Apple Card, uses your FICO score to determine if you qualify for the credit card.
Article continues below advertisement
If you've defaulted on debt obligations, such as credit cards or personal loans, or your credit history report reveals you have been frequently applying for lines of credit, these could interfere with your ability to get approved for the Apple Card.
Now, although Apple hasn't listed the exact credit score you need to qualify for the Apple Card, sources like U.S. News cite that those with a credit score of 660 and higher are "considered favorable for credit approval." While your credit score will determine whether you qualify for the Apple Card, it will also be used to set your APR, which ranges between 13.24 percent and 24.24 percent.
Article continues below advertisement
Can I apply for an Apple Card without it impacting my credit score?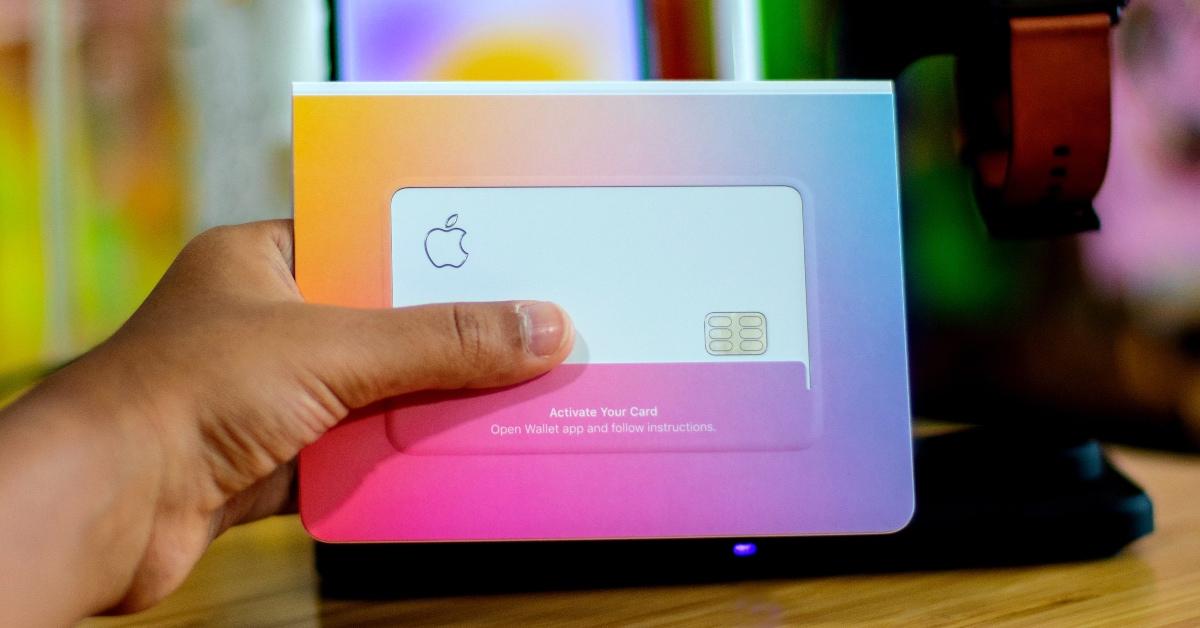 If you aren't sure whether your credit score is up to par with Apple's standards but want to see if you qualify for the Apple Card, the company says you can apply without it impacting your credit. However, if your application is approved, it will result in a hard inquiry, which is likely to lower your credit score.
Despite this, Apple states that it doesn't charge annual fees, foreign transaction fees, or late fees, which is certainly a plus.