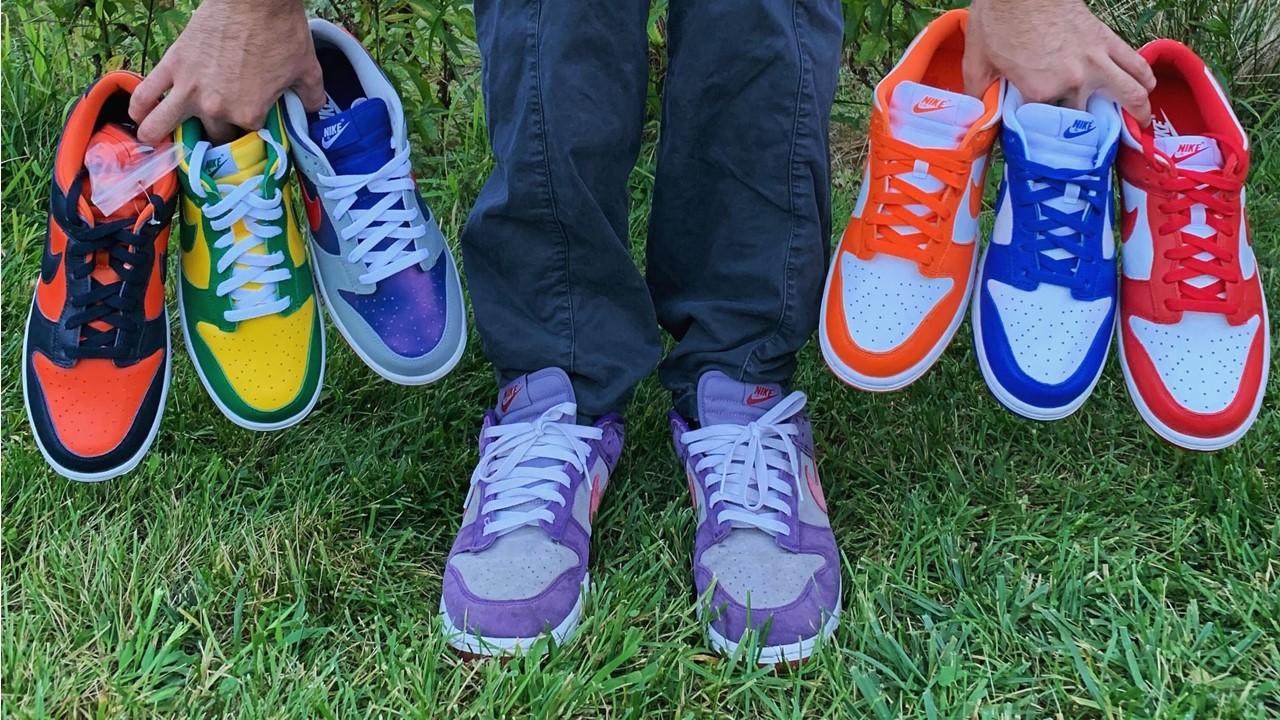 Founders and Investors Own StockX — Nike Lawsuit, Explained
Nike has sued the online marketplace StockX for selling fake Nike shoes. StockX is a clothing retailer and is particularly famous for sneakers. Who owns StockX and does it sell fake shoes?
Article continues below advertisement
StockX was launched in 2015 and is a real-time marketplace that it says "works just like the stock market — allowing you to buy and sell the most coveted items at their true market price."
Who owns StockX?
StockX was founded by Josh Luber, Dan Gilbert, and Greg Schwartz. Along with the founders, several investors also own StockX. In the April 2021 funding round, Dragoneer joined as a new investor. Altimeter Capital also contributed to the round where StockX raised $255 million.
Article continues below advertisement
Tiger Global is another leading investor in StockX. In 2020, Sands Capital and Whale Rock Capital Management joined Tiger Global and Altimeter Capital in the Series E funding where the company raised $275 million.
Article continues below advertisement
What is StockX's valuation?
StockX was valued at $3.8 billion in the April 2021 funding round, which was significantly higher than the 2020 private market valuation of $2.8 billion. The company generated GAAP revenues of $400 million in 2020 and said that it achieved breakeven in the second half of the year.
Article continues below advertisement
When will StockX IPO?
StockX plans to list sometime in 2022. However, given the current macroeconomic environment and the sell-off in growth stocks, the company might wait to make its public market debut.
Why is Nike suing StockX?
Nike has accused StockX of selling fake products on its platform. "But despite StockX's numerous guarantees of authenticity, Nike recently obtained four confirmed pairs of counterfeit 'Nike' shoes, which were purchased within a two-month period on StockX's platform," said Nike lawyers in court filings. The filing added that these shoes came with a "paper receipt from StockX in the shoe box stating that the condition of the shoes is '100 percent authentic.'"
Article continues below advertisement
Nike sued StockX in February for selling NFTs that had the Nike logo. The company has amended the lawsuit and challenged the authentication process at StockX.
Article continues below advertisement
StockX denies that it sells fake shoes.
StockX has denied that it sells fake products on its platform. In the response, the company said, "Nike's latest filing is not only baseless but also is curious given that their own brand protection team has communicated confidence in our authentication program, and that hundreds of Nike employees — including current senior executives — use StockX to buy and sell products."
It added that Nike's latest lawsuit is a "panicked and desperate attempt to resuscitate its losing legal case against our innovative Vault NFT." StockX also said, "We take customer protection extremely seriously, and we've invested millions to fight the proliferation of counterfeit products that virtually every global marketplace faces today."
Article continues below advertisement
Does StockX sell fake shoes?
Since the matter is sub judice, it won't be prudent to comment on whether StockX sells fake shoes on its platform. We should get more clarity once the court case moves forward. However, it isn't the first time that an online marketplace has been accused of selling counterfeit products on the platform. As e-commerce penetration continues to grow, we might see similar lawsuits in the future.