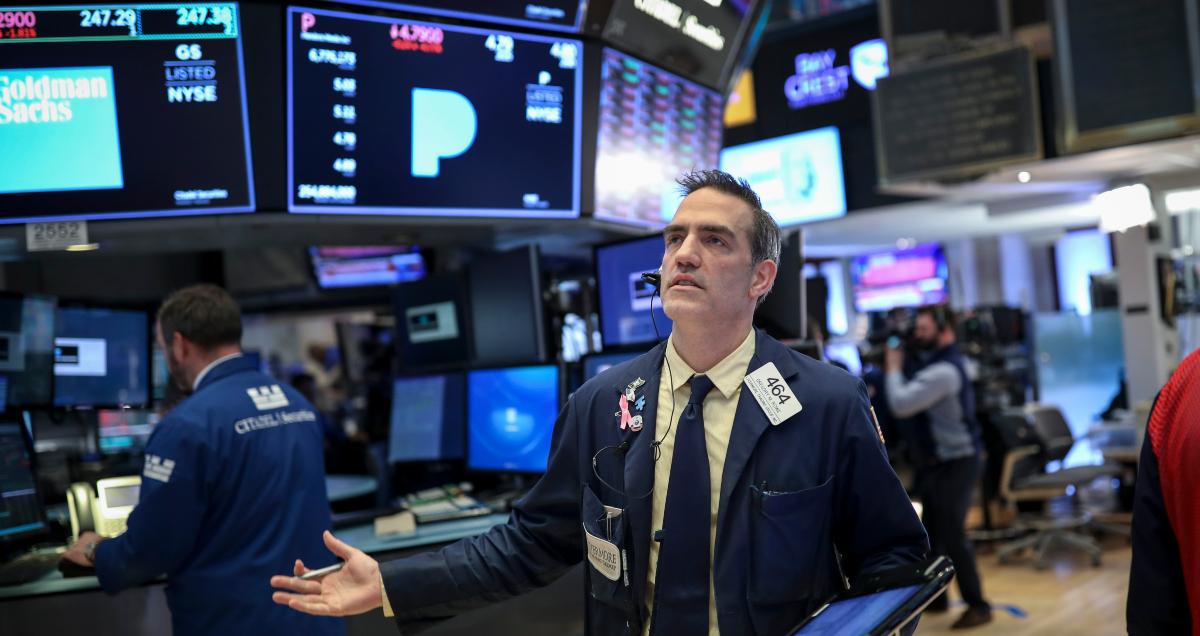 Why Tech Stocks Are Dropping, and Which Ones Could Rebound
Last year, we saw the tech-heavy Nasdaq underperform the more general S&P 500. Whereas 2022 started on a good note for tech stocks (Apple hit a market cap of $3 trillion, becoming the first company to reach that milestone), they have since weakened. Why are tech stocks dropping? Will they rebound in 2022?
Article continues below advertisement
Looking back at 2021, of the top ten S&P 500 gainers, only two were tech names—Fortinet and Nvidia. Nvidia was one of those rare companies to be an S&P 500 top performer in both 2020 and 2021.
Why are tech stocks dropping?
Tech stocks fell amid fears of faster-than-expected tightening from the U.S. Central Bank. Higher interest rates are negative for growth companies, and most tech companies are growth stocks.
Article continues below advertisement
Over the last year, tech companies' top-line growth has come down. This especially holds for "stay-at-home" companies, such as Zoom Video Communications, Teladoc Health, DocuSign, and Chegg.
Article continues below advertisement
Growth for some FAANG (Facebook, Amazon, Apple, Netflix and Alphabet) names is also slowing down. Amazon, the weakest FAANG stock of 2021, saw its revenue growth slow from pandemic highs.
Article continues below advertisement
Tech companies' growth is slowing down
Markets have rerated some tech stocks, expecting more normalized growth going forward. Late last year, stay-at-home stocks rallied as markets expected the companies' growth to bounce back amid rising cases of COVID-19's omicron variant.
However, given the low fatality associated with the variant and governments not wanting to disrupt economic activity, we haven't seen many lockdowns. As a result, hopes of a quick revival in stay-at-home stocks were dashed.
Article continues below advertisement
Some tech stocks were overvalued
There was also a lot of froth in some tech names, especially EV (electric vehicle) companies. The fall in names like Rivian could be attributed to their unsustainable valuations.
Article continues below advertisement
Will tech stocks rebound?
U.S. tech stocks have outperformed the markets this decade and should rebound, as many of them now seem to offer good value. Like the rise in growth names was overdone, the crash has been exaggerated. Whereas tech companies' growth is slowing, some of their valuations look attractive.
Amazon, Zoom Video Communications, and DocuSign are some tech stocks that look set for a rebound. Fintech company SoFi looks like another good buy ahead of its expected bank charter, and in the EV space, NIO looks set for a better year.
Article continues below advertisement
Tech stocks with dividends
Tech stocks, especially growth names, can be quite frugal with dividends despite spending generously on stock buybacks. However, some mature tech companies pay good dividends, such as IBM, which has a dividend yield of 4.85 percent. Chipmakers Qualcomm, Broadcom, and Intel also have a higher dividend yield than the S&P 500.