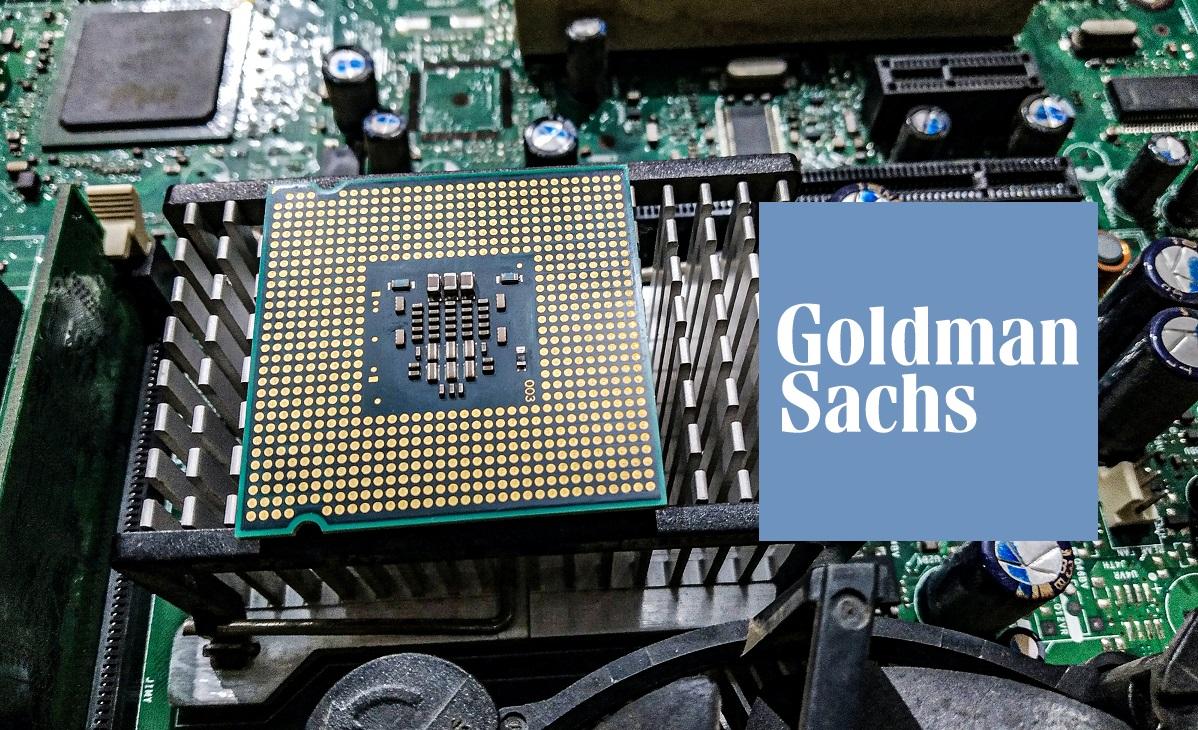 Goldman Sachs's Semiconductor Stock Picks: Here's How To Play the Chip Shortage
The global chip shortage seems to have created a golden opportunity for investors in the semiconductor industry. Reviewing the latest Goldman Sachs semiconductor stocks picks may help you identify some good opportunities quickly.
Article continues below advertisement
The global chip shortage has dealt a heavy blow a range of industries (and to auto companies in particular—GM and Ford have reduced and even halted production because chips aren't available). Investors can play the chip shortage with exposure to companies that make chips or supply chip production equipment.
Goldman Sachs's semiconductor stock picks
Goldman Sachs (or GS) has identified a handful of companies that it believes could gain from the global chip shortage. The bank's latest semiconductor stock list is focused on chip production equipment suppliers. They are:
Applied Materials (AMAT), whose EPS growth GS expects to exceed the market average.
Lam Research (LRCX), which GS foresees beating Wall Street's revenue forecast.
Advantest (ATEYY), which supplies chip testing equipment. GS believes it could also see high demand as chipmakers rush to address the global chip shortage. Its customers include TSMC, which is boosting its manufacturing capacity.
Entegris (ENTG), a supplier of products and systems that the chip industry uses to purify and transport semiconductor materials.
Article continues below advertisement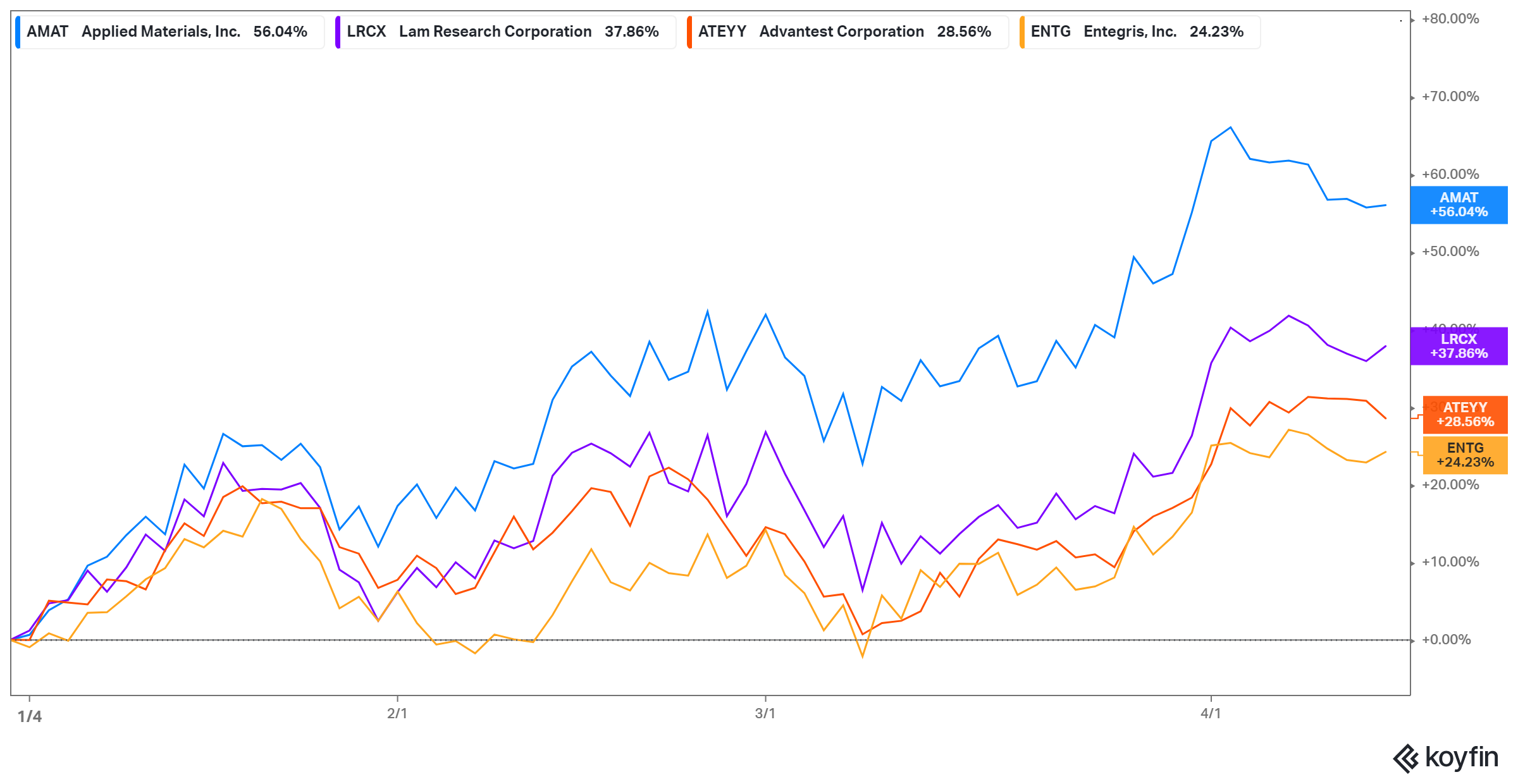 Lasertec (LSRCY), which makes laser microscope equipment used in semiconductor production. It stands to gain from its major customer Intel expanding its foundry business.
Teradyne (TER), which designs semiconductor testing equipment, looks positioned to capitalize on the shortage given its use of autonomous robots and strategic collaborations.
ASML Holding (ASML), a developer and manufacturer of extreme ultraviolet lithography technology.
Tokyo Electron (TOELY), which supplies chip giants such as Intel and TSMC with semiconductor production equipment. GS sees it as a major beneficiary of the rush to ramp up capacity to address the global chip shortage.
Article continues below advertisement
Companies that supply chipmakers whose stocks also look like good buys
Other companies that supply chipmakers but not included in the latest Goldman Sachs semiconductor stock list are:
Brooks Automation (BRKS).
KLA (KLAC).
MKS Instruments (MKSI).
Axcelis Technologies (ACLS).
Amtech Systems (ASYS).
The best semiconductor stocks to invest in now
For investors seeking exposure to companies that actually make the chips, some of the best semiconductor stocks to consider now are:
Micron (MU)
Intel (INTC).
Qualcomm (QCOM).
Advanced Micro Devices (AMD).
Broadcom (AVGO).
Nvidia (NVDA).
NXP Semiconductors (NXPI).
Article continues below advertisement
These companies supply the high-demand auto, consumer electronics, 5G equipment, and data center markets.
The forecast for semiconductor stocks
The global chip shortage has drawn attention worldwide. In the U.S., for example, Joe Biden has signed an executive order to boost America's domestic chip production.
Article continues below advertisement
Article continues below advertisement
More semiconductor production equipment will be needed as countries build domestic capacities and reduce reliance on foreign supplies. Chipmakers are also ramping up capacity to address the growing demand for semiconductor components. For example, TSMC, which produces chips for Apple, Qualcomm, and other big names, plans to spend more than $100 billion in the next three years to boost its capacity. Furthermore, as Intel has realized that TSMC alone can't meet the contract chip production demand, it plans to expand its own contract chip production and set up more factories in the U.S. and Europe.
With autonomous driving, 5G connectivity, and cloud computing fueling chip demand, the outlook for the semiconductor industry looks bullish both in the short and long term.