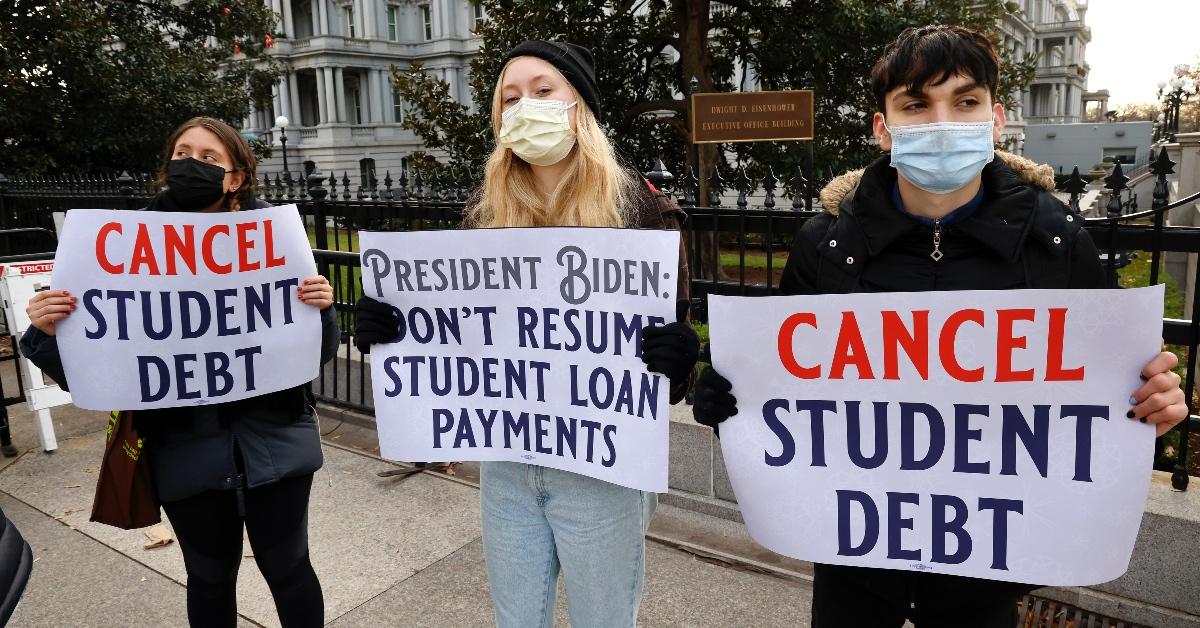 As the Pandemic Drags On, Many Wonder if Student Loans Will Ever Go Away
The Coronavirus Aid, Relief, and Economic Security Act (CARES) Act allowed for federal student loan payments to be put on pause in March 2020, removing one financial burden for many Americans. In addition to suspending student loan payments, the legislation stopped interest accruing on these loans and prevented collection companies from attempting to collect payments from those who defaulted on their student loans.
Article continues below advertisement
The student loan payment pause is scheduled to end in Jan. 2022, which means many individuals could be faced with a large bill they simply aren't prepared to settle. In fact, with the end of the pandemic still out of sight, many are wondering if their student loans will just go away as the likelihood of them being able to repay them is slim.
It's unlikely student loans will "just go away," though there may be a way for you to get your loans forgiven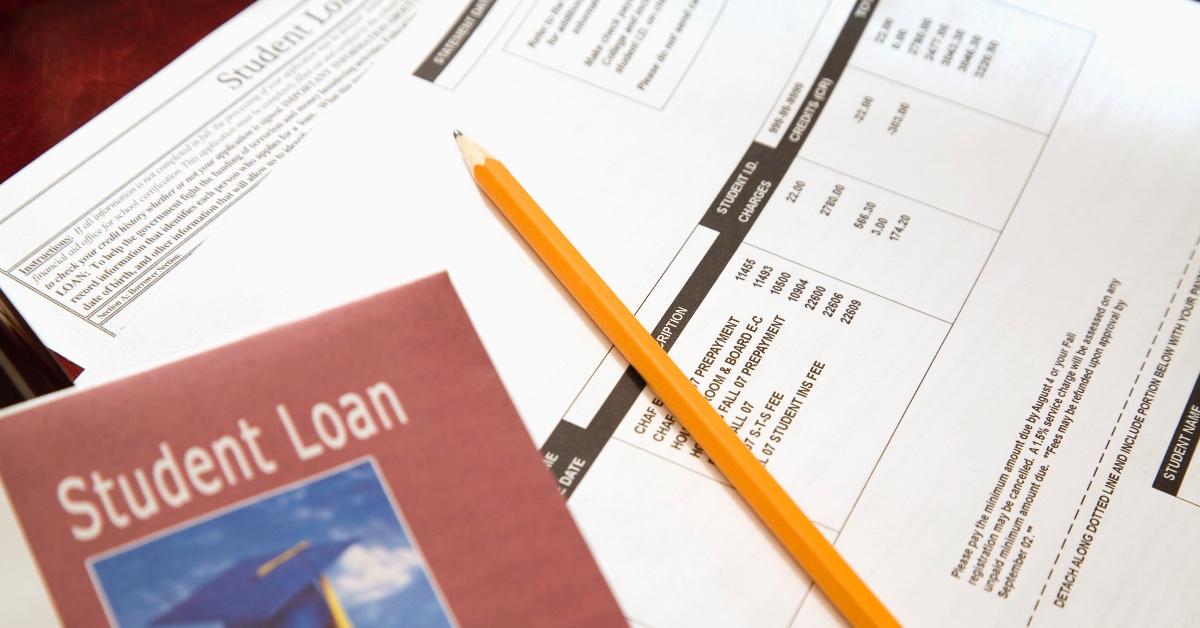 Although many have gotten comfortable with the idea of not having to repay their student loans, they won't be going away anytime soon. But, if you're like most people who aren't in the position to repay their student loans, you could do a few things to potentially free yourself from having to pay back your student loans after the pause deadline expires.
Article continues below advertisement
You may be relieved of having to pay back some or all of your student loans through a loan forgiveness program
If you taught at a low-income elementary school, secondary school, or educational service agency for five consecutive academic years, you may qualify to have up to $17,500 of your direct loan or FFEL program loans forgiven. This means you would no longer be obligated to pay it back.
The Public Service Loan Forgiveness (PSLF) program can also be used to receive loan forgiveness. The PSLF applies to individuals who work for the government or a not-for-profit organization.
Article continues below advertisement
This program will forgive "the remaining balance on your Direct Loans after you have made 120 qualifying monthly payments under a qualifying repayment plan while working full-time for a qualifying employer," according to the U.S. Department of Education. You can learn more about how to apply for student loan forgiveness here.
Don't qualify for student loan forgiveness? Perhaps you can have your loans discharged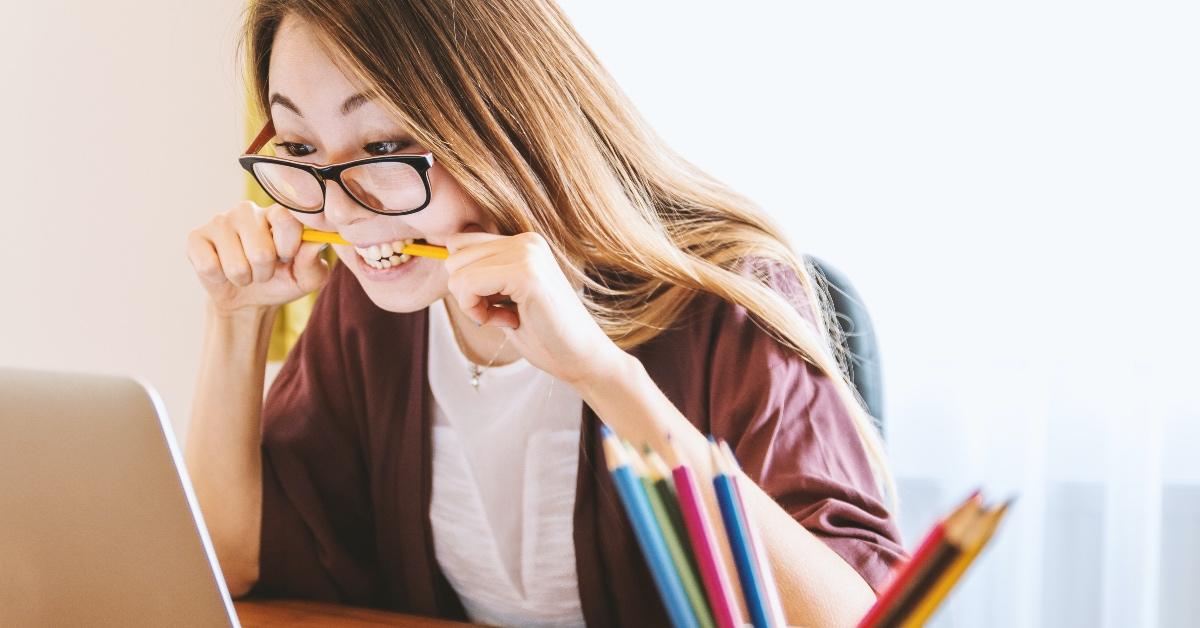 If your school closed down and you still owe money on a Direct Loan, FFEL Program Loan, or a Federal Perkins Loan, you may qualify to have it discharged. This option is generally offered to those who were attending a school that shuttered while they were enrolled or soon after they withdrew.
Article continues below advertisement
The Federal Perkins Loan is another one that can sometimes be discharged or canceled. If you worked as an educator for low-income families, you may qualify to have some or all of your Perkins Loan canceled. You might also qualify for loan cancelation if you work as any of the following:
Firefighter.
Military.
Nurse or medical technician.
Public defender.
Speech pathologist with a master's degree at a Title I school.
The U.S. The Department of Education has specific criteria that must be met before it will cancel student loans for any of the above-mentioned types of employment.
Article continues below advertisement
If you can't afford your student loan payments, you may qualify to have your payments reduced to deferred
If you don't qualify to have your loans canceled or forgiven, another option is to get your payments lowered or deferred. For instance, if your student loan payments are too high, you can apply for an income-driven repayment (IDR) plan. If you qualify, your payments could be significantly lower than what they're set at.
Another option is to apply to have your student loans deferred. This option is usually afforded to individuals with lower income or who are experiencing financial hardship. Since the government is not extending any sort of COVID-19-related loan forgiveness for federal student loans, it's a good idea to look into the options listed above.
Article continues below advertisement
Will the student loan pause be extended beyond Jan. 2022?
The federal student loan pause that was extended to you after the passing of the CARES Act was scheduled to end on Jan. 31, 2022, though the Biden administration announced that it would be extending the deadline one last time, reports CNBC.
With the omicron variant of the COVID-19 virus giving way to yet another pandemic wave, the Biden administration has decided to extend the student loan payment pause deadline to May 1, 2022. On Wednesday, Biden said, "We know that millions of student loan borrowers are still coping with the impacts of the pandemic and need some more time before resuming payment."
Although Biden's move to push the student loan pause date back serves as a relief for many, student debt activists are still pushing for the Biden administration to wipe away outstanding student loan debt. Unfortunately, White House officials don't seem too interested in the idea, according to Politico.