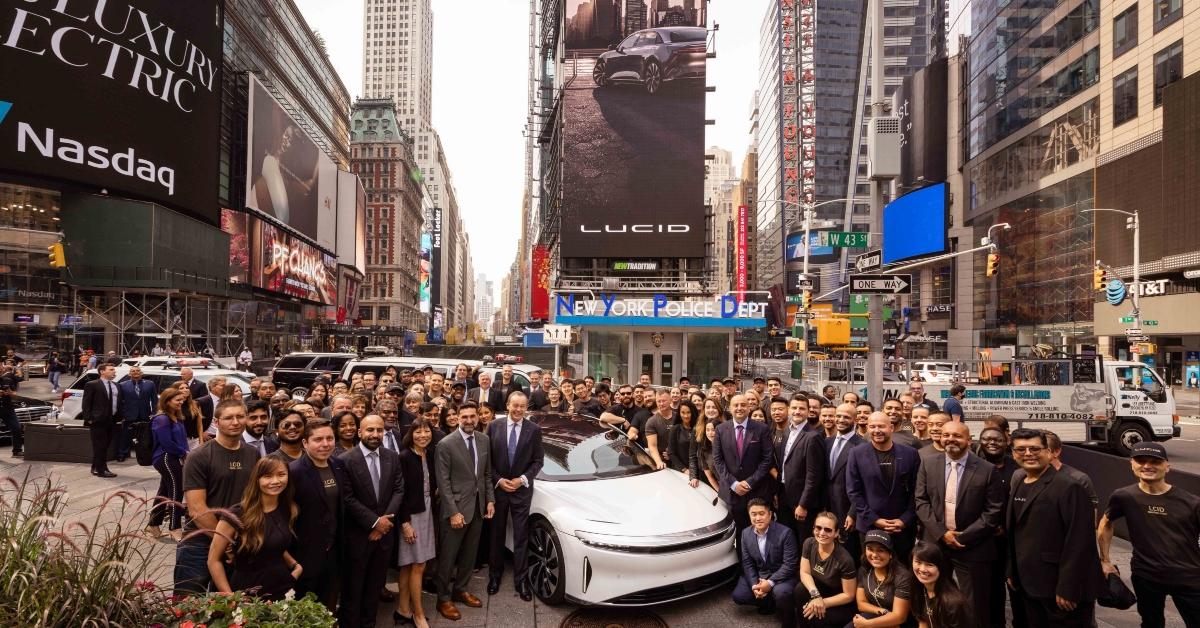 Lucid Motors Stock Forecast After CCIV Merger—Good Long-Term Buy
On July 26, Lucid Motors (LCID) went public after closing its reverse merger deal with Churchill Capital IV (CCIV) SPAC. Lucid stock rose around 10 percent in its first hours of trading, but was down 6 percent on July 27. How's the company's outlook? Will LCID stock rise or fall more in 2021?
Article continues below advertisement
As part of its merger with CCIV, Lucid received around $4.4 billion in net cash proceeds to pursue its growth plans. The amount includes about $2.1 billion in cash held by SPAC in trust and an additional $2.5 billion in PIPE (private investment in public equity) at $15 per share, with $168 million going toward transaction costs.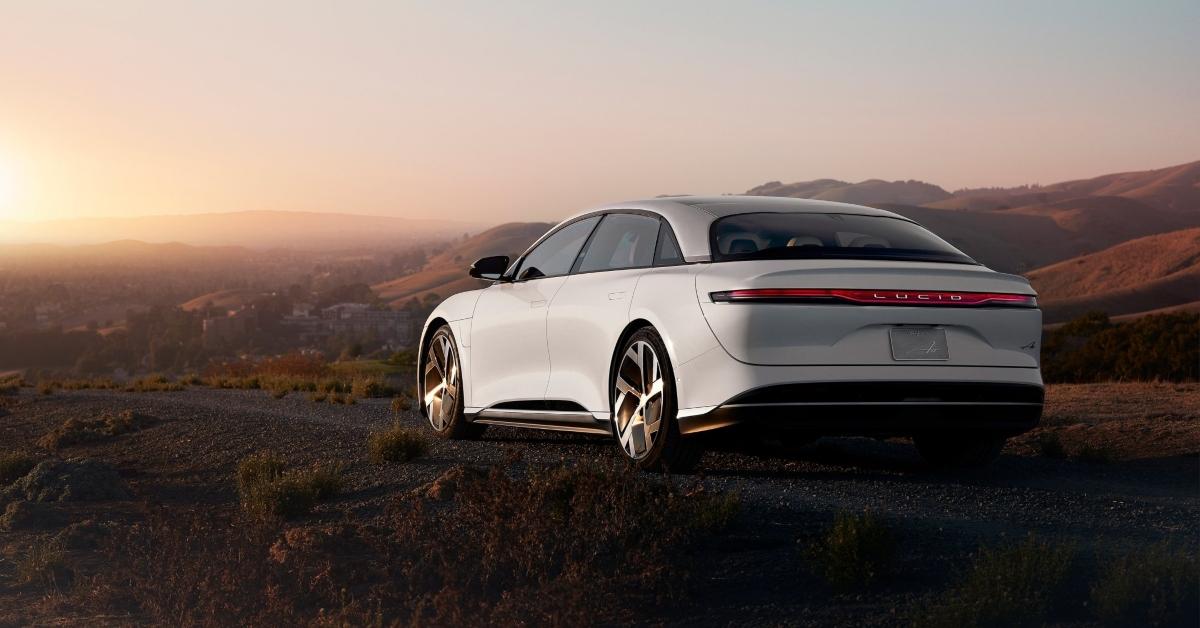 Article continues below advertisement
Lucid Motors stock forecast
Currently, Lucid stock isn't covered by analysts. However, given that it's a leading luxury electric vehicle manufacturer, analysts should start covering it soon.
Lucid will now focus on the even more difficult task of delivering its first EV. The company will face intense competition from in the luxury market from Mercedes-Benz, Tesla, and others. Lucid has stated that it intends to start deliveries of its Air sedan in the second half of 2021. The company has already manufactured around 100 near-final quality versions at its Arizona factory.
Article continues below advertisement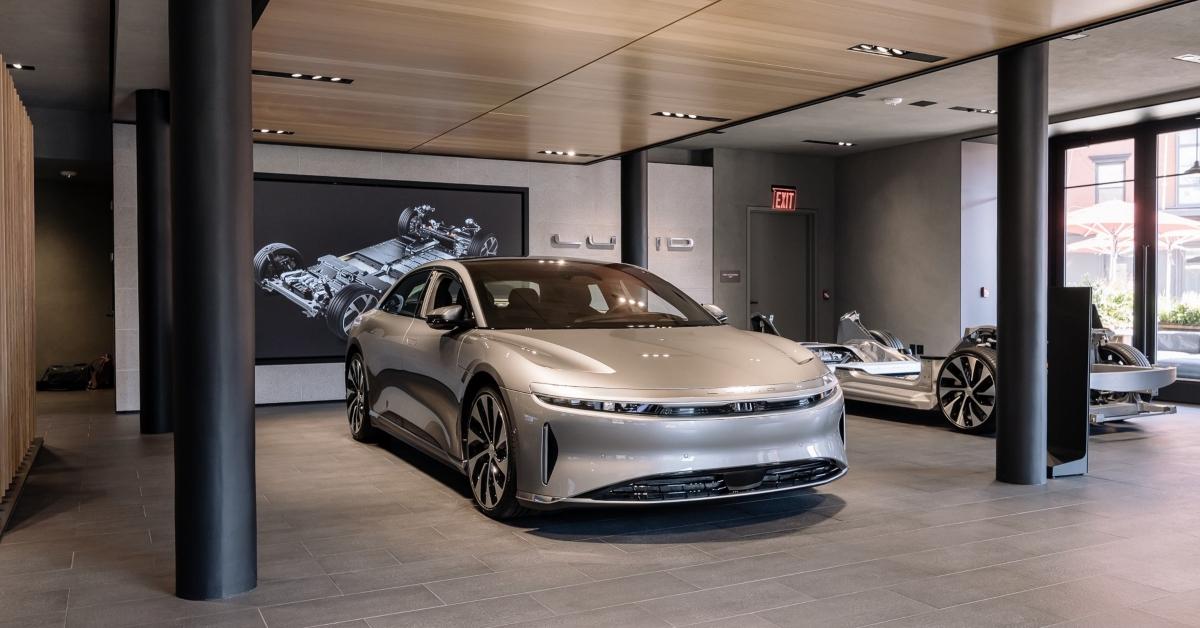 Peter Rawlinson interview
Lucid CEO Peter Rawlinson spoke on Squawk Box about his company's shift to the public market. He said, "The funding puts Lucid in a very enviable position compared with rival Tesla, which secured about $226 million in its 2010 initial public offering." The former Tesla engineering executive said that the transaction positions Lucid's financial runway through 2022. Lucid plans to use the net proceeds from the transaction to increase its manufacturing capacity to capitalize on expected demand.
Article continues below advertisement
Lucid said that the Air had over 11,000 reservations as of July 26, totaling $935 million–$990 million in expected sales based on the product mix. The company plans to deliver 577 cars in 2021, 20,000 cars in 2022, and 135,000 cars in 2025.
Article continues below advertisement
Will LCID stock rise or fall?
LCID stock is set to climb after the merger deal due to the EV company's huge growth potential. For example, Lucid predicts the luxury vehicle market opportunity to grow from $496 billion in 2018 to $733 billion in 2026. LCID stock should skyrocket after the company starts to announce significant car delivery numbers.
The 63 percent pullback in LCID stock has provided buying opportunities for long-term bargain investors. According to WalletInvestor, LCID will reach $43.10 a year from now and $118.30 in five years. These price targets suggest a 78 and 388 percent upside to the stock's current price, respectively.
How much is Lucid Motors stock worth?
Based on LCID's current price, Lucid has a market capitalization of around $41 billion. Lucid expects revenue of $97 million in 2021 and $14 billion in 2025, suggesting 2021 and 2025 price-to-sales multiples of 423x and 2.9x, respectively.
Lucid expects to be EBITDA positive in 2024 and expects to post an EBITDA of $1.7 billion in 2025, which would mean a 2025 EV-to-EBITDA multiple of 21.5x.