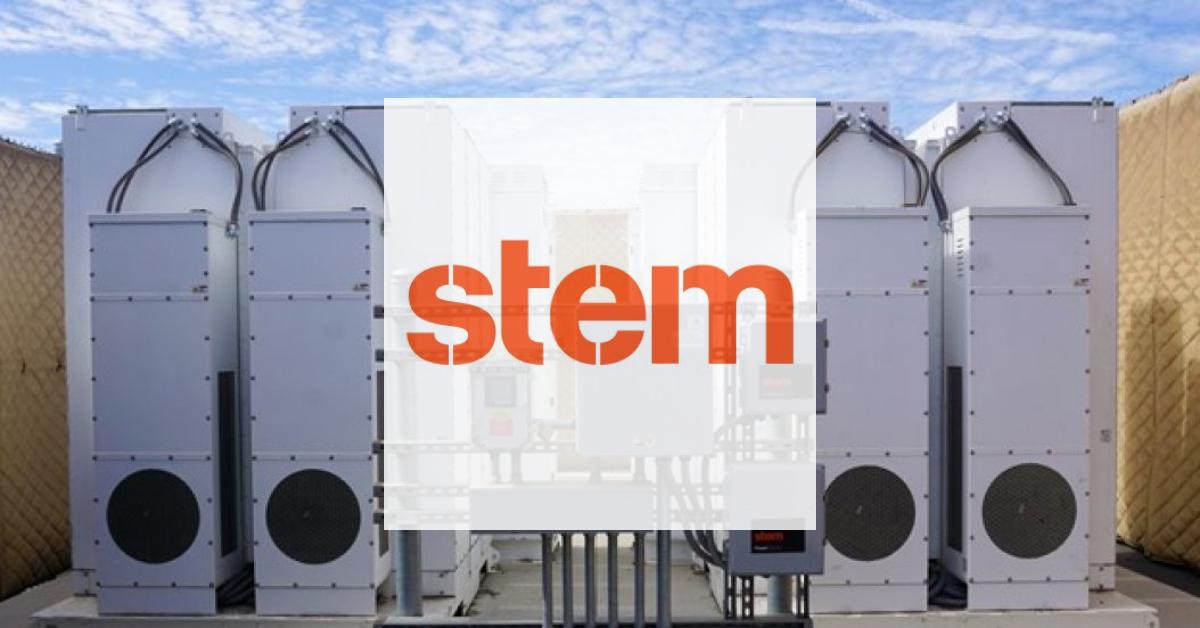 Get STPK Stock Before the Stem Merger for a Bargain
The Star Peak Energy Transition (STPK) SPAC is planning to merge with energy storage specialist Stem in a deal valued at $1.35 billion. STPK stock has dropped 55 percent from the peak it hit in Feb. 2021. Will STPK SPAC stock recover before the merger date, and should you buy it now?
Article continues below advertisement
The STPK SPAC plans to hold a shareholder vote on the deal on Apr. 27. If shareholders give their approval, Stem stock will go public shortly after, trading under the "STEM" ticker symbol.
STPK SPAC stock is dropping
On Apr. 20, STPK SPAC stock fell 5.9 percent and closed at $22.99. The stock has fallen 55.4 percent from its peak, which includes a 16 percent pullback over the last month. STPK stock has dropped significantly despite there being no analyst downgrade or company-specific news.
Article continues below advertisement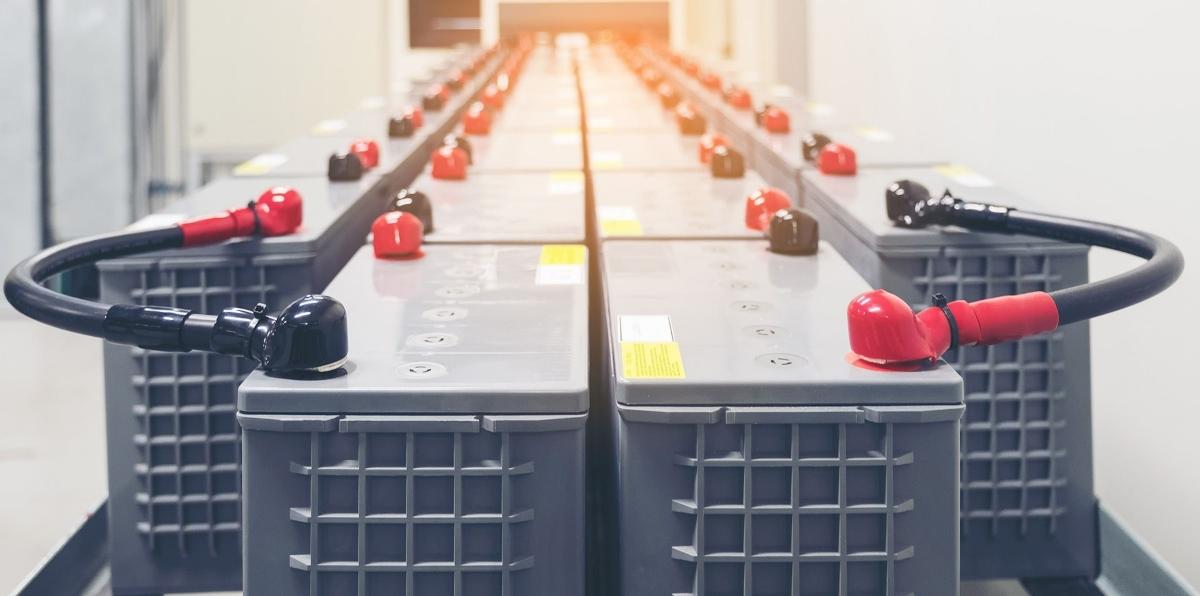 STPK stock lost ground as investors rebalanced their portfolios amid a widespread sell-off. The surge in interest rates has also made growth-dependent technology stocks less attractive to investors, impacting STPK. Furthermore, the SEC's involvement in SPAC deals has created a stir and dragged down SPAC stocks.
Article continues below advertisement
STPK's target price
Williams Trading analyst Sean Milligan has given STPK a "buy" rating and a target price of $67, and called Stem a "pure play virtual power plant provider with SaaS leverage."
Citron Research is also bullish on Stem stock and has given it a price target of $100. The famous short-seller called Stem "the most compelling and real ESG [environment, social, and Governance] story on the market," and believes renewable energy storage is a trillion-dollar market opportunity.
Article continues below advertisement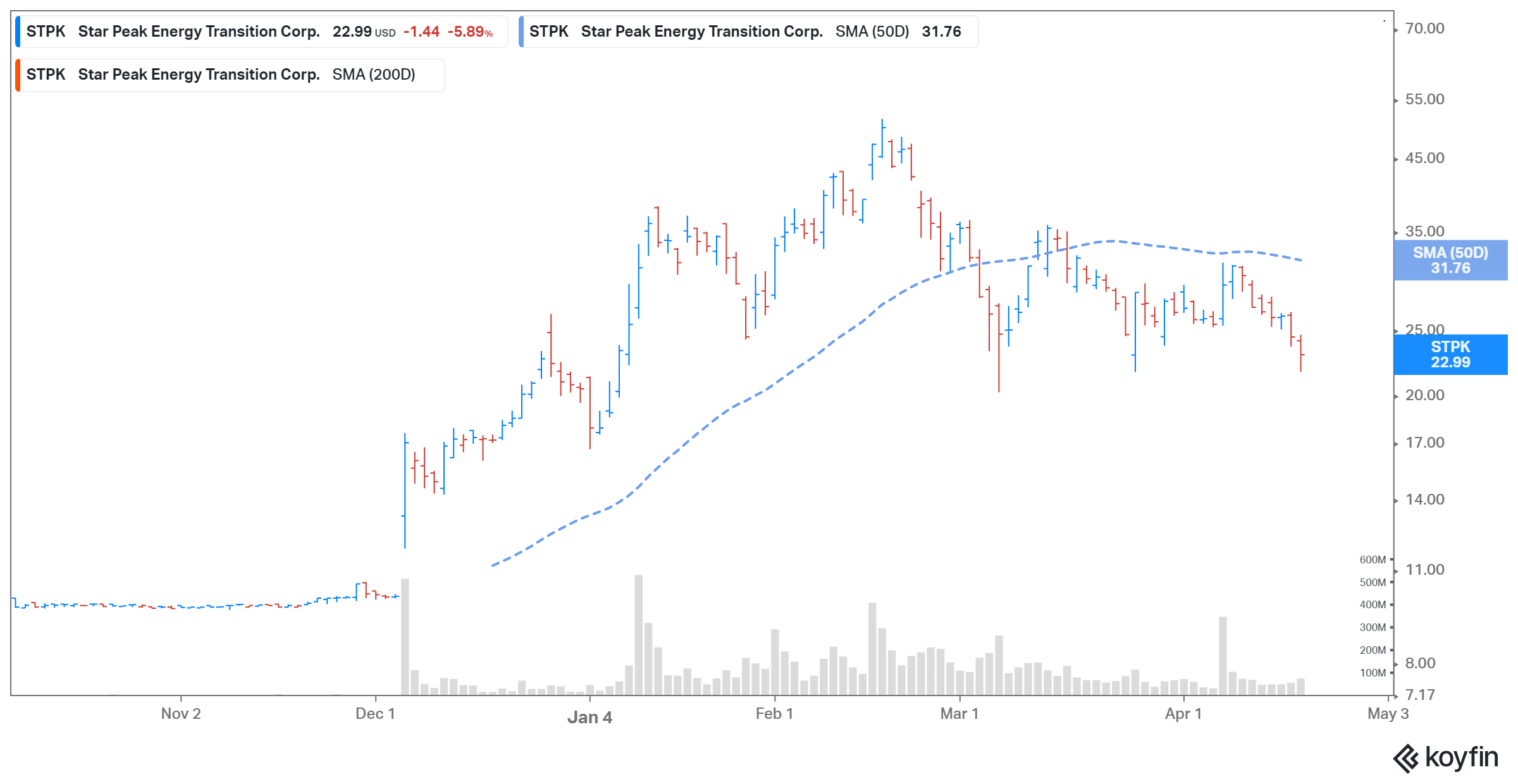 STPK stock will recover
STPK stock has the ability to recover and climb higher, thanks to Stem's strong fundamentals and bright outlook. Stem CFO Bill Bush said the company is well positioned for significant growth, and he projects that the company's annual sales will rise fourfold in 2021.
Article continues below advertisement
Stem makes use of AI technology to enhance fuel cells' storage efficiency, and it sells battery optimization software named Athena. The company's revenues grew by 107 percent YoY in 2020 and are expected to accelerate by 304 percent and 115 percent in 2021 and 2022, respectively. Additionally, the Biden administration's $2 trillion green energy plan is a major catalyst for Stem.
Article continues below advertisement
STPK SPAC stock is a good buy now
STPK stock looks like a good buy now. At almost 55 percent below its peak, the stock offers investors exposure to Stem at a bargain.
Furthermore, the risk of near-term stock dilution looks low because Stem is going public with significant liquidity. The business transaction is set to give Stem up to $608 million in gross cash proceeds. Stem is backed by institutional investors, including BlackRock, Van Eck Associates, and Adage Capital, and its valuation looks more attractive than that of Array Technologies or Enphase Energy.
And CNBC Mad Money host Jim Cramer agrees—he called STPK SPAC stock "to die for," and said STPK stock is a good buy under $30.