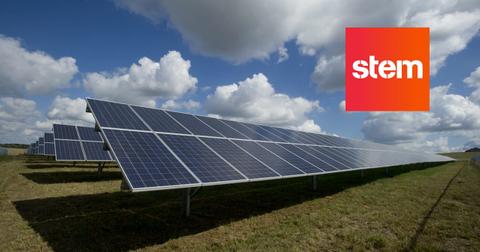 Buy STPK Stock on Dips Before the Stem Merger Closes
By Ambrish Shah

Mar. 23 2021, Published 9:21 a.m. ET
Star Peak Energy Transition Corp. (STPK) SPAC stock was down 3.6 percent on March 22. The stock is down 44 percent from its 52-week high. What's the forecast for STPK stock before the SPAC merges with Stem? Will STPK rise or continue to fall?
Article continues below advertisement
The STPK SPAC is scheduled to take Stem public. Stem is a leading provider of AI (artificial intelligence) driven clean energy storage systems. The blank-check company is led by CEO Eric Scheyer and Chairman Michael Morgan. The STPK and Stem merger is expected in the second quarter of 2021.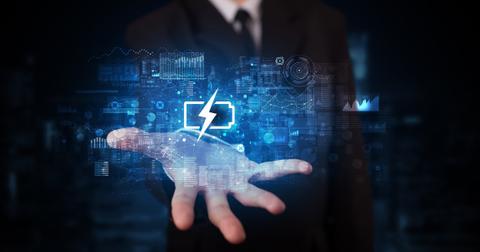 Article continues below advertisement
The STPK and Stem merger date isn't final.
The STPK-Stem merger is expected to close early in the second quarter of 2021. The transaction, subject to approval by STPK shareholders and other customary closing conditions, is set to have a pro forma enterprise value of $829 million. A merger voting date hasn't yet been set. Stem will list on the NYSE under the ticker symbol "STEM."
As part of the merger with STPK, Stem will get gross cash proceeds of $608 million to fund expansion initiatives. The proceeds are comprised of PIPE (private investment in public equity) of $225 million and an additional $383 million in cash held by STPK in trust. Existing Stem shareholders are set to own 48 percent of the combined entity when the deal closes.
Article continues below advertisement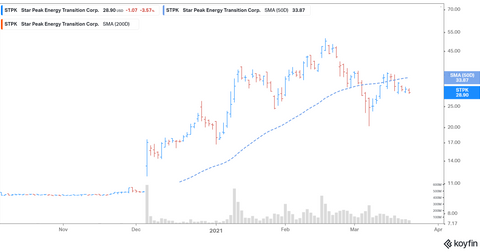 Stem versus Tesla Energy
Founded in 2009, Stem is a battery-storage management company. The company uses an AI-driven clean energy storage systems manager called Athena. The software platform helps customers reduce energy costs and improve energy grid efficiency.
Article continues below advertisement
Stem competes with Tesla in the energy storage market. Tesla CEO Elon Musk sees the energy market, which includes solar and energy storage companies, as a key driver. Musk projects that the company's energy business will be on par with its automotive business soon. Tesla plans to devote more time and resources to expand its solar and energy storage offerings. In 2020, Tesla's energy segment generated revenues of $2.0 billion compared to $1.5 billion in 2019.
Outlook for Stem
The outlook for Stem looks very promising because of the massive addressable market and strong macro tailwinds. The company's energy storage systems have an addressable market opportunity of $1.2 trillion by 2050. One of the big catalysts for Stem is President Biden's $2 trillion clean energy plan.
Article continues below advertisement
$STPK - ER highlight of Stem, Inc. - AI based Clean Green Energy Storage services provider 👇 😍#SupDup

Stem Revenue More than Doubles in 2020; 10% Above Outlook Provided at Merger Announcement
Guidance:
4x Annual Revenue Increase in 2021 Fully Covered by Contracted Backlog

— SuperDuper Investor (@SuperDuperInvst) March 15, 2021
STPK's stock forecast
STPK's stock forecast is based on how well Stem performs. Stem expects to generate sales of $147 million in 2021 and forecasts its sales growing by 115 percent in 2022 and 67 percent in 2023. The company expects to be adjusted EBITDA positive in 2022 and free cash flow positive in 2023. In 2026, Stem expects to generate sales of $1.17 billion and adjusted EBITDA of $417 million. The company projects a gross margin of 41 percent for 2026.
STPK valued Stem at a pro forma implied equity value of $1.35 billion. Meanwhile, at STPK's current stock price, Stem is valued at around $3.9 billion. Stem's 2021 price-to-sales multiple is 26.5x. However, the 2026 price-to-sales multiple looks much more reasonable at 3.3x. Based on its valuation and growth outlook, Stem looks like a good deal and the fall in STPK stock could be a buying opportunity.