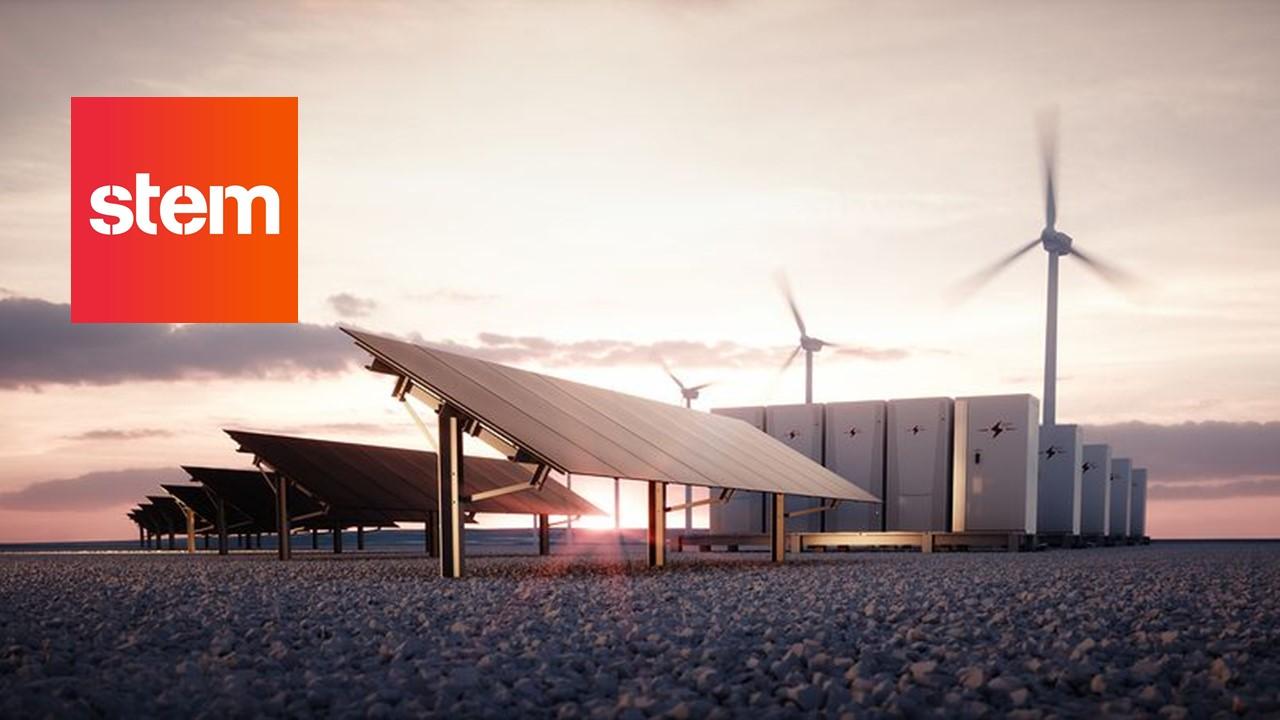 Should You Buy STPK Stock Before It Merges With Stem?
Green energy and SPACs have been hot commodities over the last year. Combine them and you have the "best of both worlds." However, the tables have turned and there has been a sell-off in green energy stocks as well as SPACs. Star Peak Energy Transition (STPK) is set to merge with Stem. It seems to have the worst of both worlds right now. Should you buy STPK stock before it merges with Stem?
Article continues below advertisement
There has been a widespread sell-off in SPACs. The sell-off in SPACs that haven't announced a merger yet is due to the perceived bubble. Many SPACs were trading at a massive premium despite not identifying a merger target. For SPACs that have identified a merger target, valuation concerns have only deepened the sell-off.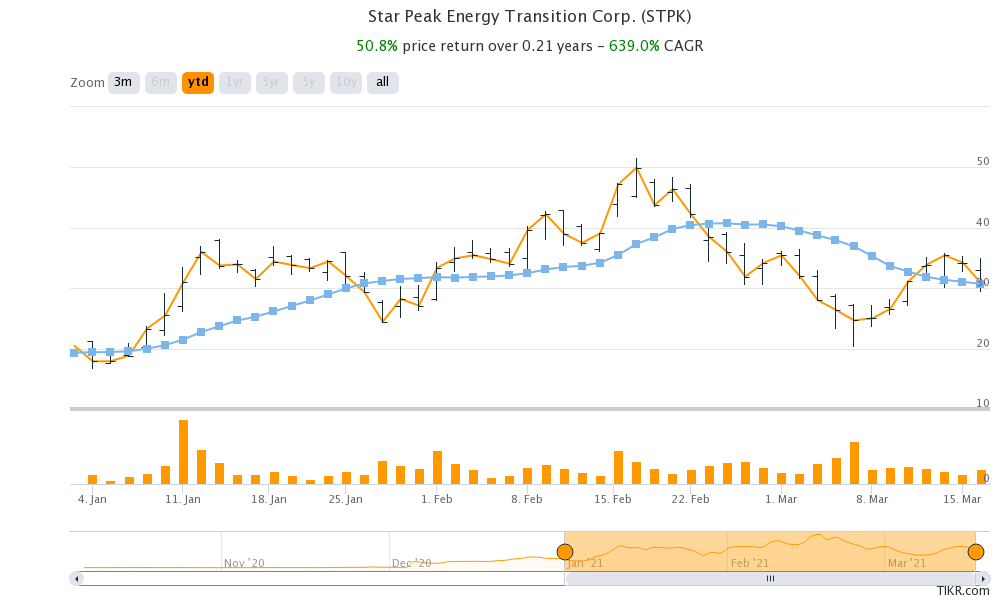 Article continues below advertisement
STPK SPAC stock is falling
STPK SPAC stock fell almost 10 percent on March 16 and opened sharply lower on March 17. The stock is down almost 44 percent from its 52-week highs. The sell-off in STPK is similar to Churchill Capital IV (CCIV), which has announced a merger with Lucid Motors. CCIV has shed over half of its value from the recent highs.
STPK and Stem merger date
STPK hasn't announced a merger date with Stem yet. While announcing the merger, the companies said that they expect the merger to close in the first quarter of 2021. However, while filing its 2020 earnings, Stem said that the merger would be completed early in the second quarter of 2021. On March 15, STPK filed a document with the SEC for the voting but the document didn't specify the voting date.
Article continues below advertisement
The voting will likely take place soon. After SPTK shareholders approve the merger, the two companies would proceed with the merger. The new entity would trade under the ticker symbol "STEM" after the merger.
Energy storage market
Stem is an energy storage company that provides solutions that address issues in the dynamic energy market. Stem enables customers and partners to optimize energy use by automatically switching between battery power, onsite generation, and grid power. The company uses an AI platform called Athena to manage its systems.
Article continues below advertisement
The company's energy storage products compete with Tesla. Tesla CEO Elon Musk sees the Energy segment, which has solar as well as energy storage businesses under its folds, as a key driver. Over time, he expects the segment's revenues to match its automotive division.
Article continues below advertisement
Citing data from Bloomberg New Energy Finance, Stem expects $1.2 trillion in revenue opportunity in the integrated energy storage market by 2050. Stem expects its revenues to rise at a CAGR of 51 percent between 2021 and 2026. It expects to turn positive on the adjusted EBITDA in the fiscal year 2022 and post an adjusted EBITDA of $381 million in fiscal 2026.
Buying STPK stock before the Stem merger
Looking at STPK's current stock price of around $28, Stem is valued at a pro forma market capitalization of $3.8 billion. After adjusting for the $525 million cash, we'll get a pro forma enterprise value of around $3.3 billion.
Article continues below advertisement
Stem expects to post revenues of $147 million in 2021, which would mean a 2021 price-to-sales multiple of 26x. However, the multiple looks much more reasonable at 3.2x based on the 2026 revenue projection. Stem is valued at a 2026 EV-to-EBITDA multiple of 8.6x.
Article continues below advertisement
The valuations look attractive based on the 2026 numbers. Markets have fallen out of love with growth stocks, which aren't posting many revenues right now. They are expected to post strong growth in the "future." STPK SPAC finds itself in the penalty box amid the shift from growth stocks.
Looking at the massive market opportunity that lies ahead for Stem, investors can start building positions in STPK stock now and capitalize on the massive fall in its stock price.