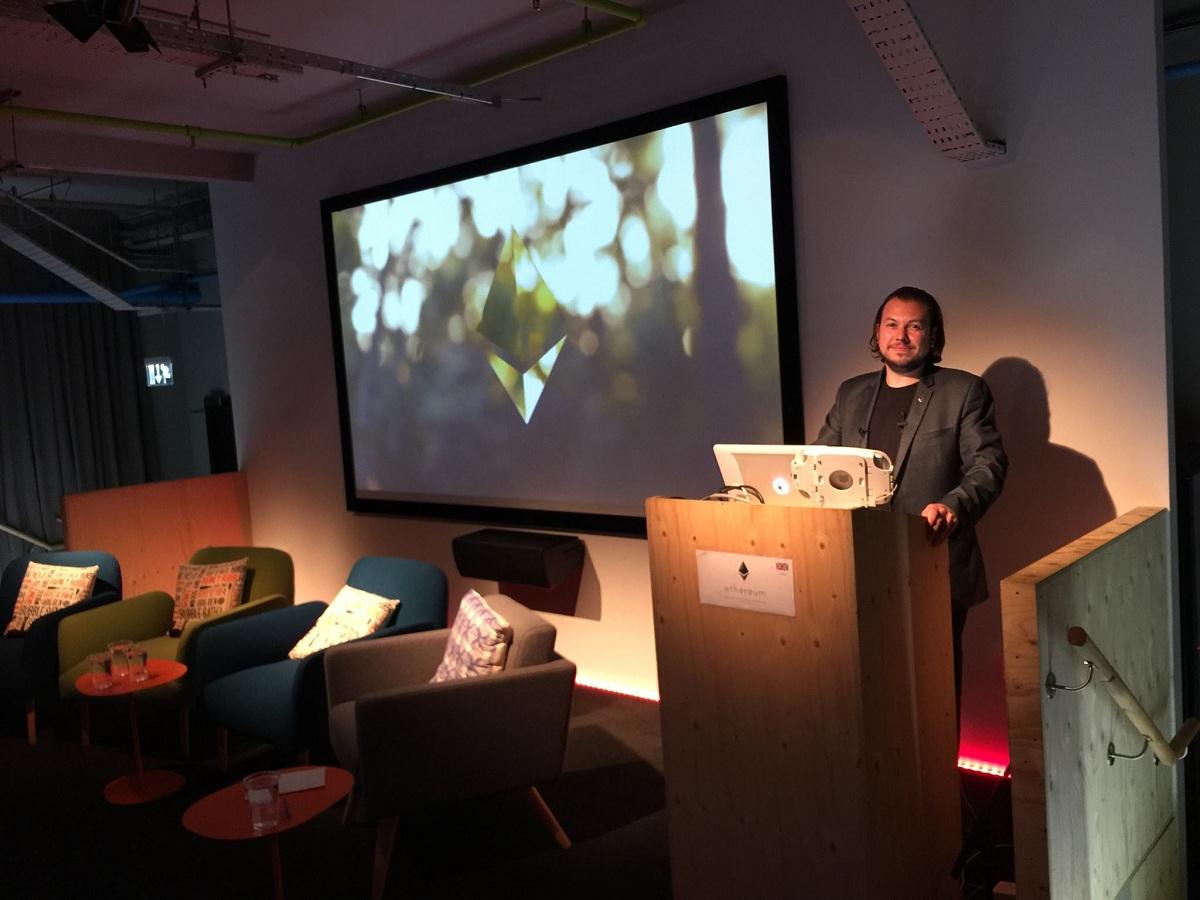 When Will Ethereum Hit $10,000?
Ethereum investors are trying to gauge when the crypto will hit $10,000 amid the NFT, DeFi, Web3, and metaverse boom. The planned shift to the proof-of-stake (PoS) model from proof-of-work (PoW) and the Russia-Ukraine war are driving further interest in Ether's price prediction. Is Ethereum a good investment right now?
Article continues below advertisement
Ethereum, the second-largest cryptocurrency by market cap after Bitcoin, launched in 2015. It's led by Russian-Canadian programmer Vitalik Buterin. The current Ethereum is the result of a 2016 disagreement between a Buterin-led group and the project's founders.
The split resulted in two competing blockchains, Ethereum and Ethereum Classic. Further disagreements resulted in another Ethereum co-founder leaving to start rival blockchain Solana.
Article continues below advertisement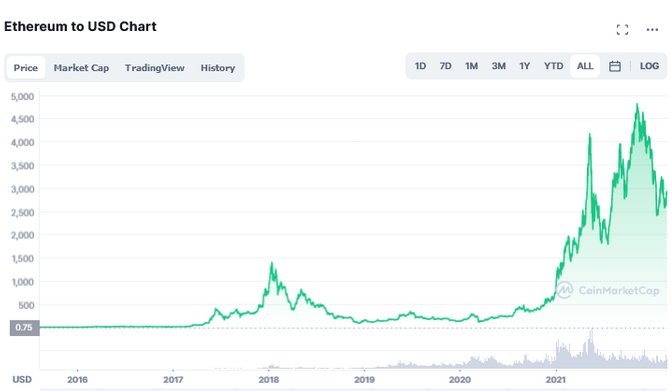 What can you learn from Ethereum's price history?
Ether, Ethereum's native cryptocurrency, facilitates transactions on the blockchain. For example, the buy and sell fees on the network are paid with Ether. "Ether" and "Ethereum" are used interchangeably to refer to the cryptocurrency.
Article continues below advertisement
Ether first hit $1 in 2016, and that year, it managed to rise above $12. It closed the year at about $8. In 2017, amid the crypto boom that saw Bitcoin surge to record highs, Ether cruised past $800. The crypto hit another milestone of $1,400 in 2018 before a wave of profit-taking pulled it back in 2019 and 2020 to as low as $150. The pullback opened a bargain opportunity, propelling Ether to above $4,800 in 2021.
Is Ethereum a good investment?
Ether has long been a favorite among investors. The fact that Ethereum is a legitimate project gives investors peace of mind, especially amid the rise of scams. Furthermore, most NFT, DeFi, Web3, and metaverse projects (such as The Sandbox and Decentraland) are built on the Ethereum platform, boosting demand for Ether and its value.
Article continues below advertisement
The metaverse's construction should also benefit Ethereum over the long term, creating an economic opportunity of as much as $30 trillion over the next decade. Ethereum's shift to PoS, which significantly reduces electricity consumption and environmental impact, also bodes well for the crypto's long-term outlook.
What's Ethereum's price prediction, and when will it hit $10,000?
Russia's invasion of Ukraine has raised cryptocurrencies' profile, with sanctions against Russia fueling a shift to crypto transactions. When exactly Ethereum will reach $10,000 is difficult to predict, but it will depend on how well it defends itself against rivals such as Solana and Cardano and the success of its PoS migration. A panel of fintech experts polled by Finder expects Ethereum to hit $6,500 in 2022 and $10,000 by 2025.