Is AHT a Penny Stock Worth Considering on Reopening Trade?
Ashford Hospitality stock is rising amid optimism over reopening trade. Will AHT stock recover more and should you buy it now?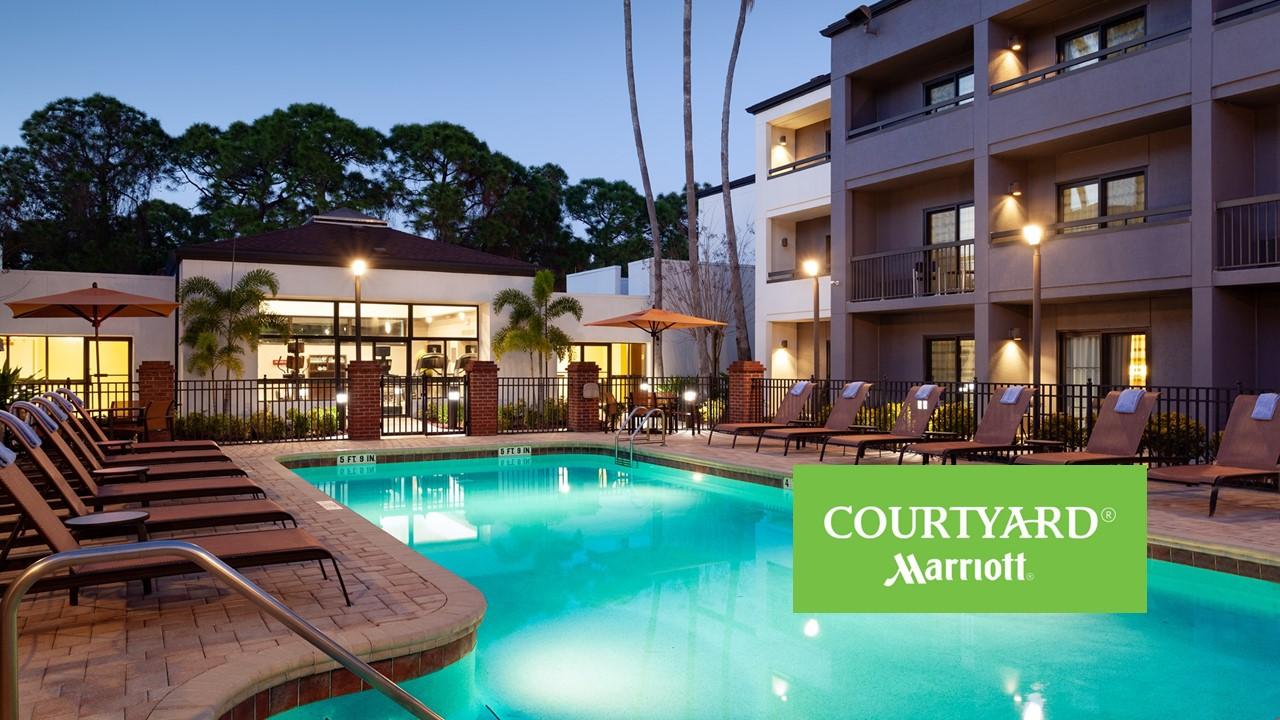 Ashford Hospitality (AHT) stock gained 13 percent on April 30 and was up sharply in pre-market trading on May 3. The company is set to release its first-quarter earnings this week. Why is AHT stock rising and will it recover more?
Article continues below advertisement
Article continues below advertisement
AHT stock is up about 5.8 percent for the year but has lost almost 85 percent from its 52-week highs. AHT is a REIT that invests in upscale hotel properties. It has brands like Hilton, Marriott, Crowne Plaza, Hyatt, Sheraton, and Courtyard under its portfolio.
AHT stock dropped from its peaks.
The fall in AHT stock isn't hard to comprehend. The COVID-19 pandemic took a toll on the hospitality industry and hotel stocks plunged in 2020. Stocks like AMC Entertainment also crashed as people stayed indoors due to the COVID-19 related restrictions. There was a fear of getting infected from the coronavirus, which has killed hundreds of thousands of people in the U.S.
Article continues below advertisement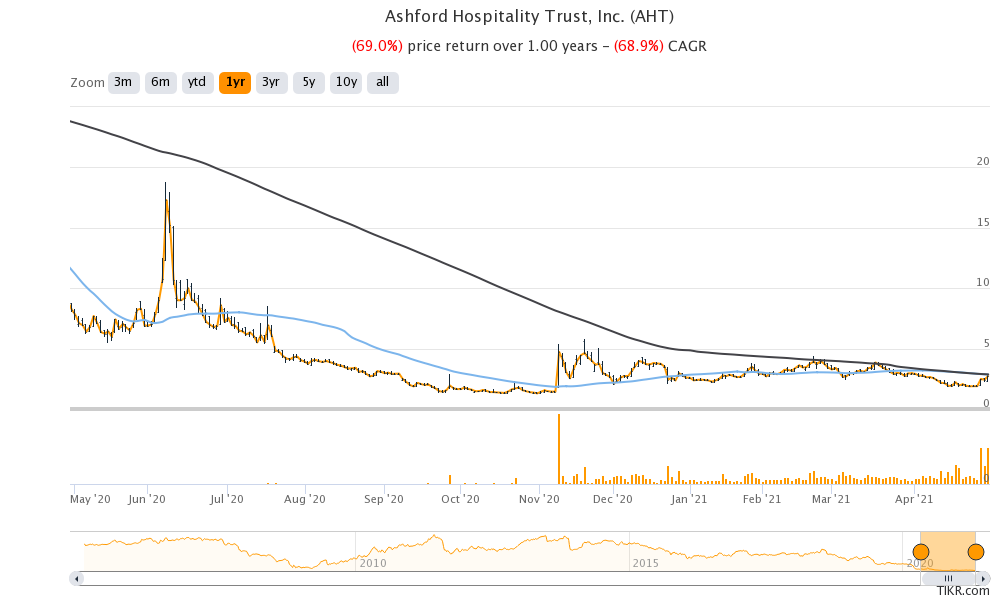 Why AHT stock is rising now
There has been a recovery in beaten-down names like AHT even though the rally in speculative growth names has faltered. Investors are questioning the high valuations of some of the growth names and have been looking at beaten-down cyclical stocks instead. As the U.S. economy reverts to pre-pandemic levels amid the encouraging pace of vaccinations, reopening stocks like AHT could benefit.
Article continues below advertisement
Article continues below advertisement
Ashford Hospitality news
Ashford Hospitality has converted some of its preferred stocks to common stocks, which would help it lower the cash outflow. However, it has also meant an increase in Ashford Hospitality's outstanding shares, which has resulted in dilution.
The company has also extended its debt maturity profile and doesn't have any major debt maturity until 2024 when $499 million of its debt will mature. In 2025, $2.6 billion of Ashford Hospitality debt will mature. Hopefully, the hospitality industry will rebound over the next few years, which would help the company roll over its debt at attractive terms.
Article continues below advertisement
Article continues below advertisement
Meanwhile, AHT will likely release its first-quarter earnings on May 4 after the markets close. Among other things, the markets will watch the commentary on the occupancy rates since people are now venturing out of their homes and taking trips again.
Article continues below advertisement
Also, the management will provide an update on the cash burn rate. In the earnings call for the fourth quarter of 2020, management said that the cash burn rate was $18 million every month.
AHT stock forecast
According to the estimates compiled by CNN Business, AHT has a median target price of $3, which is a 9.5 percent premium over the current prices. Among the four analysts covering the stock, three recommend a hold, while one recommends a buy or some equivalent.
Article continues below advertisement
Article continues below advertisement
AHT stock should recover more.
Citing Deutsche Bank estimates, Ashford Hospitality is forecasting that the RevPAR (revenue per available room) will recover to pre-COVID-19 levels by 2023-2024. It expects EBITDA recovery to happen sooner due to improvements in the margins. The U.S. hotel demand is expected to rise to 2019 levels by 2023.
Article continues below advertisement
Looking at the strong response to outdoor entertainment, there's a high possibility of "revenge travel" at least in the U.S. where a large population is vaccinated against the virus. From a valuation perspective, I find AHT stock attractive at an NTM (next-12 month) EV-to-sales multiple of 5.1x.
Article continues below advertisement
Article continues below advertisement
AHT stock looks like a good buy.
As the company's revenues and profitability improve gradually, the valuation multiples will start to look even more attractive. While there's an overhang from the dilution and uncertainty associated with the COVID-19 pandemic, AHT stock is worth betting on at these levels.
While a lot of reopening stocks have seen a rerating, AHT has sagged. However, markets might notice the stock's potential and appreciate its status as a reopening trade.