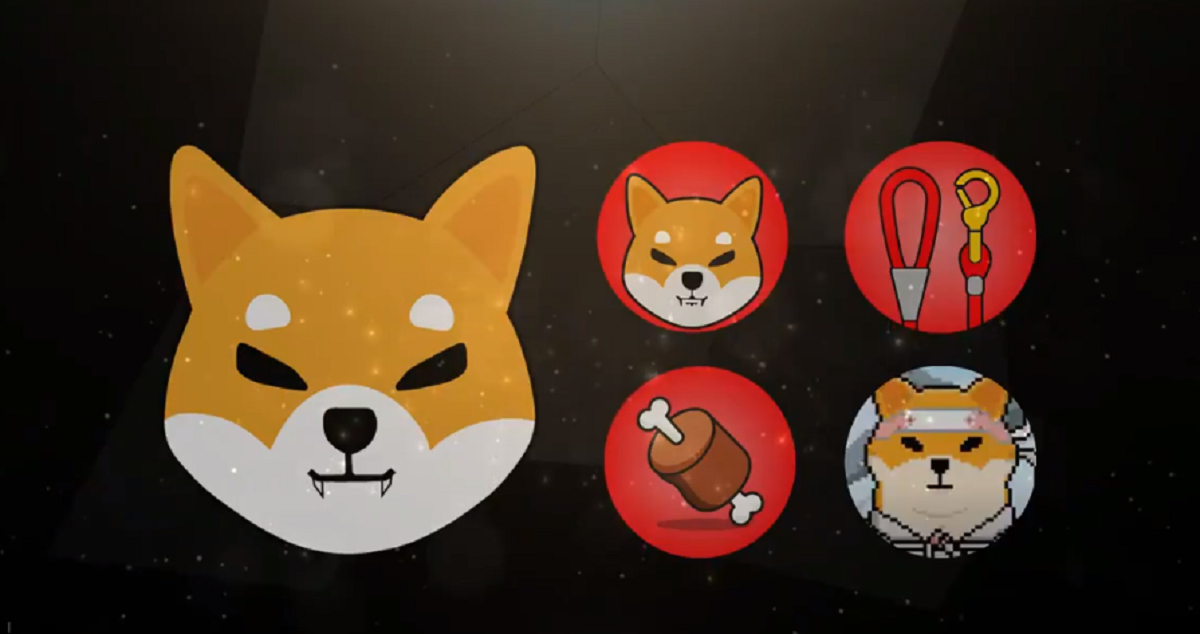 Is Shiba Inu Still a Good Investment at This Price?
By Ruchi Gupta

Oct. 7 2021, Published 7:54 a.m. ET
Shiba Inu (SHIB) crypto is attracting serious attention. The altcoin's recent sharp moves have bolstered confidence that Shiba price could hit the one cent milestone that fans have been longing for. Many investors seeking the next big cryptocurrency opportunity are eager to know Shiba Inu coin's price prediction.
Article continues below advertisement
Shiba cryptocurrency started as a joke inspired by Dogecoin, which has been a favorite of Tesla CEO Elon Musk. It launched in August 2020. Similar to Dogecoin, Shiba has been used to raise money for charitable causes, including fighting COVID-19 in India. Dogecoin fans have used the token to sponsor Olympics teams and a NASCAR driver.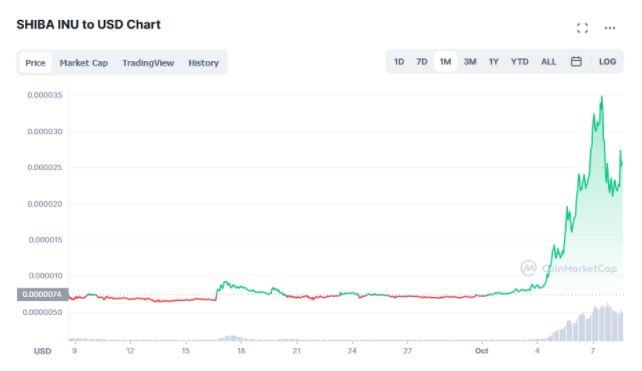 Article continues below advertisement
Vitalik Buterin's India donation and Elon Musk's tweet fuel Shiba price rally
Ethereum co-founder Vitalik Buterin made a huge donation in the form of Shiba coin to help fight COVID-19 pandemic in India. Buterin went on to burn hundreds of trillions of the SHIB coin worth more than $6 billion. The token burn reduced Shiba coin supply and impressed many investors concerned about inflation. India's Crypto Covid Relief, a community-run fund that Buterin sent the donation to, announced in September that it had completed converting its Shiba coins into USDC stablecoin. The conversion locked in the value for the fund and that development won Shiba crypto more fans.
Article continues below advertisement
Shiba price has soared recently after Elon Musk tweeted a picture of his Shiba dog called Floki. Many fans believe the Tesla CEO will be tweeting a lot about the puppy in the future, and that those tweets could influence Shiba crypto price in a favorable manner.
Shiba Inu versus Dogecoin: Price performance and market value
Shiba and Dogecoin are both meme cryptocurrencies trading under $1. Shiba has benefited from Musk's tweets. The electric car billionaire has long been promoting DOGE on Twitter with favorable mentions. Shiba's price skyrocketed after Musk talked about interest in owning a Shiba pup. In Sept. 2021, Musk confirmed he had purchased a young Shiba Inu dog – a popular Japanese hunting dog breed. The Tesla CEO named the puppy Floki.
Article continues below advertisement
There are 395 trillion Shiba Inu tokens in circulation in October 2021, which gives it a market cap of about $10 billion. As for Dogecoin, there are 131 billion tokens in circulation, giving it a market value of more than $30 billion. Both Shiba and Doge have unlimited token supply. However, Shiba had an initial supply 10 quadrillion tokens, half of which Ethereum co-founder Vitalik Buterin owned and subsequently donated to India's COVID-19 fund and destroyed the balance.
Shiba Inu's price
Shiba has outperformed both blue-chip cryptocurrencies like Bitcoin and Ethereum and meme tokens like Dogecoin. With that in mind, it isn't surprising that many investors want to know Shiba price prediction.
The move by Ethereum's Buterin to burn more than 400 trillion SHIB coins could boost the price. The action significantly reduced the altcoin's supply. Reducing supply while demand is increasing provides an environment for the token's price to appreciate.
Article continues below advertisement
The Coinbase listing also bodes well for the future of Shiba price. Coinbase is the largest crypto exchange in the U.S. It's also the platform many institutional investors use for their crypto transactions. Therefore, a listing on Coinbase brings significant visibility and investor exposure boost to cryptocurrencies. That has come to be known as the "Coinbase effect," which even SafeMoon crypto fans are longing for.
Shiba Inu (SHIB) coin price prediction
Amid its growing popularity with Chinese crypto investors, expanding exchange support, and Coinbase listing, SHIB coin's price outlook is in focus now. Shiba price has traded in the range of $0.00000516 - $0.00003502 over the past year. The altcoin has the potential to set another all-time high soon.
Article continues below advertisement
When will Shiba coin's price reach 1 cent?
DOGE fans have been hoping for the $1 price milestone, while the SHIB coin community wants to see the altcoin's price hit one cent. When Shiba price hits one cent, an investment of $1,000 in the crypto now would be worth more than $400,000.
Shiba has gained about 25,000,000 percent over the past year. That puts its average monthly growth rate at more than 2,000,000 percent. Assuming Shiba price is only gaining 200 percent per month, the crypto could reach the one cent milestone in early 2022.
SHIB coin is a good investment
Many people have become rich trading Dogecoin. Can you make money betting on Doge rival Shiba coin? Looking at the historical returns, Shiba crypto has been a good investment so far. There's a story of a New York family striking it rich with the DOGE killer.
The Shiba team is expanding the project in a manner that promises to make the altcoin more valuable in the future. For example, Shiba coin now has two other tokens – LEASH and BONE – that should complement it. Additionally, there is ShibaSwap, a marketplace for trading cryptocurrencies. Shiba price has the potential to appreciate as more traders join its native ShibaSwap exchange.
Article continues below advertisement
Furthermore, Shiba price also stands to benefit from a Robinhood listing. After Coinbase listed SHIB coin, there is a campaign to also get Robinhood to do so. Robinhood is a popular platform for trading cryptocurrencies and get listed there can boost Shiba's price.